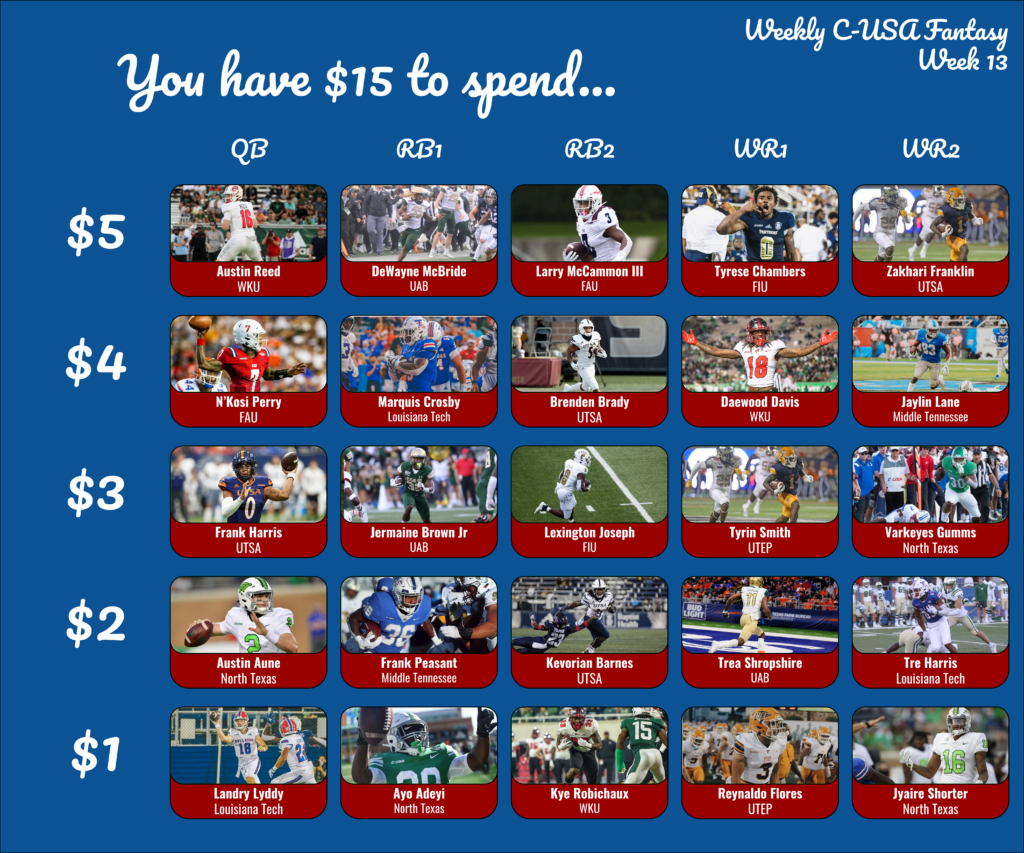 Welcome to weekly C-USA fantasy football! Each week, you have $15 to create the team that scores the most fantasy football points.
The scoring rules are the same as the ESPN defaults.
-2 points per interception thrown
0.04 points per passing yard
0.1 points per rushing or receiving yard
1 point per reception
2 points per 2pt conversion
4 points per touchdown pass
6 points per touchdown rush or catch
Make sure you check to make sure you don't go over $15. The form below does not check your math for you. If you go over $15, your entry will be thrown out!