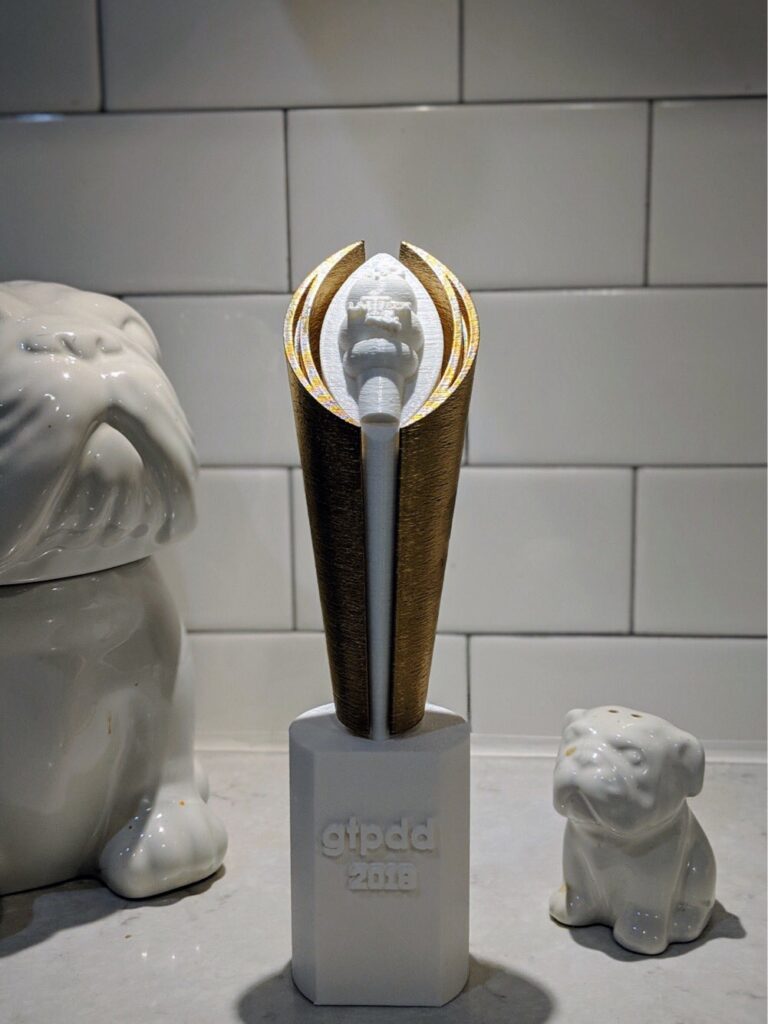 Welcome to the 2021 gtpdd Contest!
---
This is a weekly contest that combines football knowledge with unknowable and often un-guess-able random statistics! The goal here is to predict some outcomes of Louisiana Tech's football games.
Each week, there are up to 25 points on the line. We'll ask seven questions to test your knowledge of Louisiana Tech's football team AND your ability to guess how the game will go. Answers must be submitted by official game kick-off time.
At the end of the season, I'll drop each player's lowest regular season score, and the winner will receive a custom trophy like the one pictured above to celebrate their exploits! Throughout the season, keep your eyes open on twitter @gotechplsdntdie for other prizes and announcements!
New contests are posted at 12:00 pm on Wednesdays before games. Head over to the Standings Page to see how you're doing!
Anyway, without further ado, here's this week's contest:
---