When I first arrived at Tech in 2012, I didn't really know much about the sports scene. Growing up in south Louisiana, the sports world revolved around the Saints, LSU, and sometimes Tulane or Louisiana-Lafayette. I was vaguely aware that the Lady Techsters used to be good, but that was about it.
Tech was in its final year in the WAC when I stepped on campus, a conference consisting of other teams I had only been vaguely aware of. Jumping into Conference USA helped, but as the American Athletic Conference started poaching more and more schools, we were back to square one.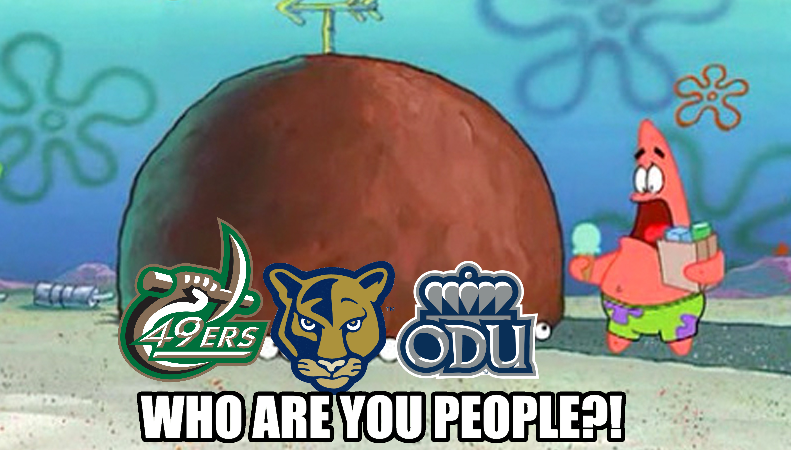 Of course, that wasn't true for every school. But the main difference between the known schools and the unknown schools wasn't recent performance (few C-USA schools can say they had an extraordinary first decade of the new millennium), but history.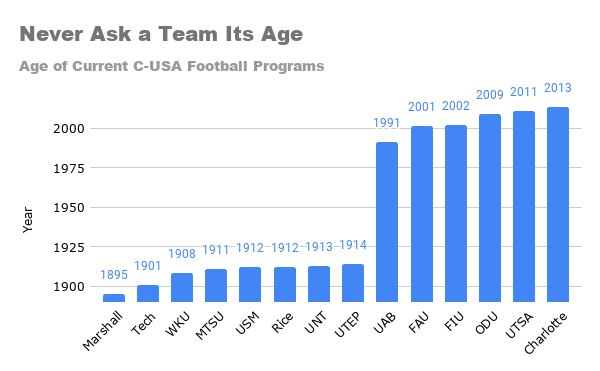 Following Tech sports for the last eight years has taught me some of Tech's football history. I've heard the household names like Terry Bradshaw, Fred Dean, and Tim Rattay. I've seen some YouTube clips of past glories, and seen a bunch of @LATechReport tweets about others.
But I want to see Tech's football history as a whole, from top to bottom. Where one thing leads to another which leads to another which leads to today. How did we end up where we are? And what happened along the way?
Prehistoric Football
Calling the first decade of the 1900s "prehistoric" might seem like a bit of an exaggeration, but really, when Tech starting playing collegiate football in 1901, very little was written down about it. Before 1907, we only know about a handful of games.
Of course, one of those games we've talked about before, but beyond playing adequately against local organizations (for example, Tech beat the Monroe YMCA 16-5 in 1903), the Bulldogs struggled against collegiate competition. In that first five year period, Tech went 2-9-1 against other colleges.
In 1907, things started to change. Besides Tech's (at this point) annual loss to LSU, new coach George Watkins lead the Bulldogs to a 9-1 record with blowout wins over schools like Louisiana State University Normal (now Northwestern State) and Ouachita Baptist.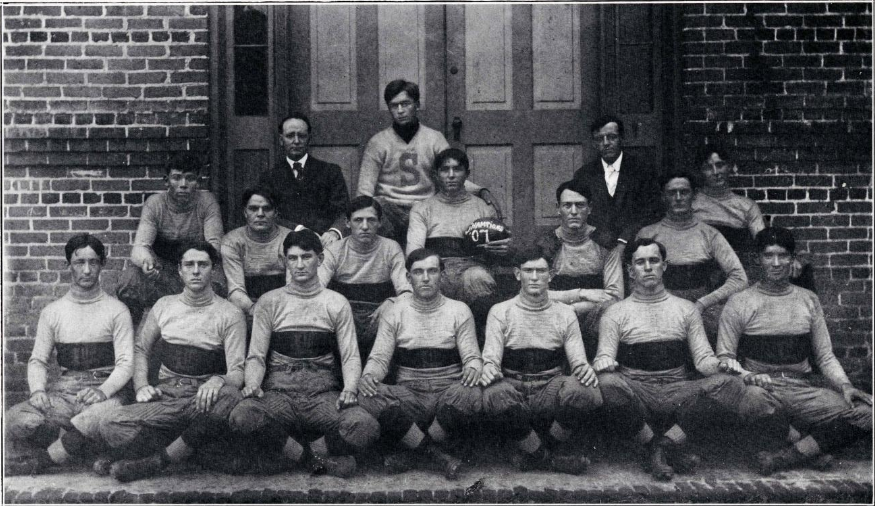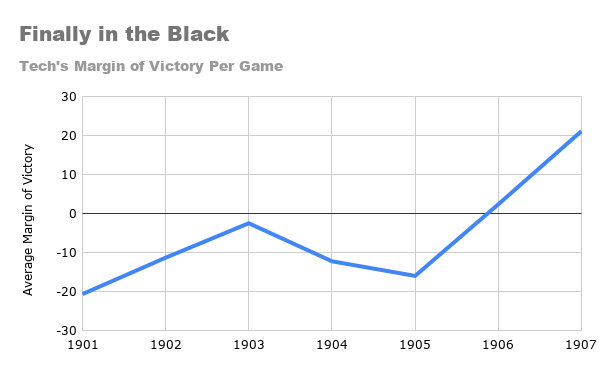 Satisfied with his 90% winning rate, George Watkins decided to retire as head coach, leading him on a path that (oddly) led to the Tulsa, Oklahoma mayor's office 23 years later. We can only assume his 9-1 record was as a key part of his platform.
Spending one year as a coach wasn't exactly abnormal at the time. The next coach, A.L. Cornell, only lasted a year as well. In fact, Tech's first eight seasons of football were all led by different men.
And why was that? Well, rather than hire a full time coach, schools often used player-coaches in many sports. This was especially true for football, a sport that had practically just been invented. While George Watkins did "coach" the 1907 team, he also played quarterback. The player-coach era was shortlived, thankfully, because after Watkins' successor "retired" following the 1908 season, Tech finally had a true football coach.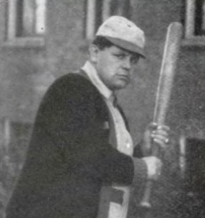 The Coach Formerly Known as Prince
When pulling everything together for this post, there were few foundation figures in Tech football history I found more interesting than Percy S. Prince.
To start, in Prince's first two seasons in Ruston, the Bulldogs lost only once. Total.
The culprit? LSU, of course, in a 1909 game in Alexandria that was only played because LSU's prior opponent backed out.
In the 119 year existence of Tech football, the Bulldogs have put together four perfect seasons. The first was in 1910 and the last was in 1972. Had LSU played Cincinnati as scheduled in 1909, Tech would be able to claim five perfect seasons, and more importantly: two consecutive perfect campaigns, both coached by Percy S. Price.
That 1910 season also marked the first game played between the Louisiana Industrial Institute (Tech) and the Southwestern Louisiana Industrial Institute (ULL).
Tech won 75-0. No 99-yard Kenneth Dixon run required.
Following the perfect year, Prince's Bulldogs fell on some hard times, going 7-8-3 over the next three years. But in 1915, Tech joined its first ever conference: the Louisiana Intercollegiate Athletic Association. And in their first year in their first conference, the Bulldogs won their first ever conference title.
And how did Percy S. Prince celebrate?
First, he resigned as head coach. He then headed to the Mexican-American border for over a year. He returned to Louisiana for a few months before spending 14 months on holiday in France.
Oops, did I say holiday? I forgot to mention what was happening in the world at the time…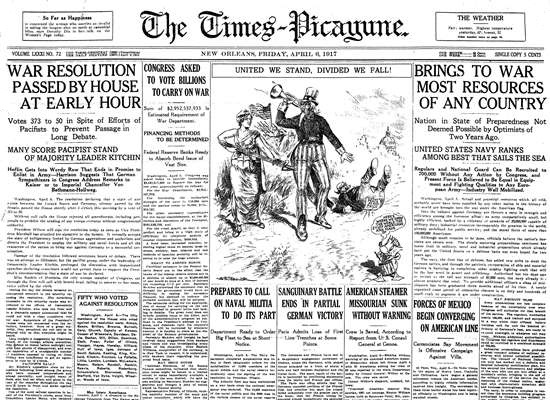 After returning to the states in 1919, Prince took back the reigns for one final season in Ruston. The Bulldogs fell in all three games of the shortened season, so Prince left for real this time, heading back to the his native New England.
Was Percy S. Prince the best coach in Tech history? Almost certainly not. But he was (practically) the first. And it might be worth mentioning he provided the mascot for the basketball team too: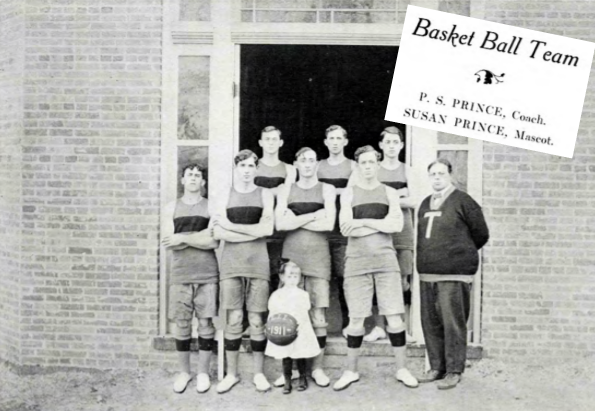 The Roaring Twenties
To replace Prince, Tech brought in R. Foster Clark to coach for the first two years of the new decade, followed by William Dietz for the following two seasons. Between them, Tech posted a 22-4-1 record, posted another perfect season in 1921, and won the second conference championship in school history.
Not much information is known about R. Foster Clark. Even though he went 11-1 in his time in Ruston, it doesn't appear he coached anywhere else, before or after Tech.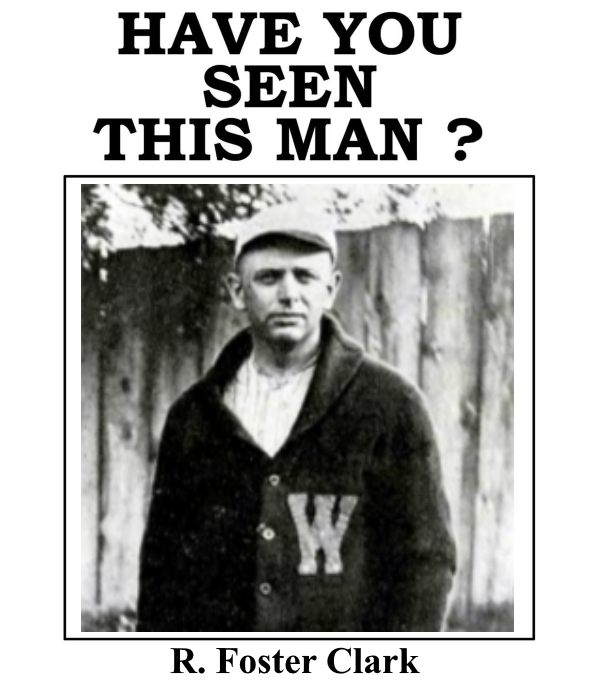 William Dietz, Clark's successor, went on to coach at Wyoming and later found himself hired as the head coach of the Boston Redskins (now Washington Redskins) in their second year of existence in the NFL.
Dietz as a person probably deserves his own post. I won't get into it all now, but don't be surprised if he shows up on a "Where Are They Now?" segment on the podcast.
Let's jump back (forward?) to 2012, when Tech was beating the daylights out of Idaho. At halftime it was 56-14 Tech and I'm sure I wasn't the only one researching the record for the most points Tech had scored in a game. What I found was that Tech (with William Dietz at coach) had played a small school named Clark College and won 100-0. I thought there had to be a story there. To score 100 points exactly can't be coincidence.
But it turns out, there isn't anything interesting about that particular game except for the final score. That year's yearbook spends full pages summarizing other games that year. Here's all that was to be said about Clark:

The Not-So Roaring Late Twenties
The first four years in the 1920s resulted in four straight winning seasons for the Bulldogs. It was the first time in school history that the football program had that much sustained success.
So, naturally, it wouldn't last: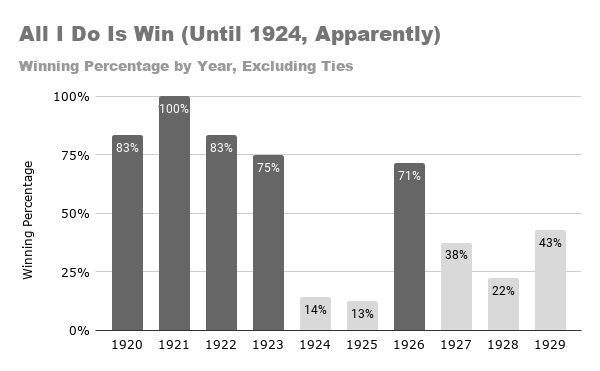 After winning more games than they lost every year for four straight years, the Bulldogs only had one additional winning season for the rest of the decade.
Possibly the only positive thing to come out of this period was Tech's jump to the Southern Intercollegiate Athletic Association in 1924. The SIAA was home to Alabama, Auburn, Clemson, and LSU.
Sounds like a pretty good conference to be a part of, right?
Well, one issue: Alabama, Auburn, Clemson, and LSU all jumped ship to the Southern Conference three years before. It was like joining C-USA all over again (except, you know, nearly 100 years in the past).
So Tech was now horribly outmatched in a conference that was a shell of its former self. After Tech finished with 3 wins in 1929, Tod Rockwell (the fourth coach in six years, by the way) was let go. Tech had to turn it around.
So who better to bring in than the man who coached another SIAA team to a perfect record and a co-conference championship only three years before?
Bohling For Dollars
George Bohler took over the Mississippi College football program in 1925 after a 2-5-1 record by the Choctaws the year before. Bohler's first year in Clinton was equally as disaterous, finishing the season 2-6-1. But Bohler turned it around for the 1926 season, finishing 7-3 before putting up a perfect 8-0 season in 1927.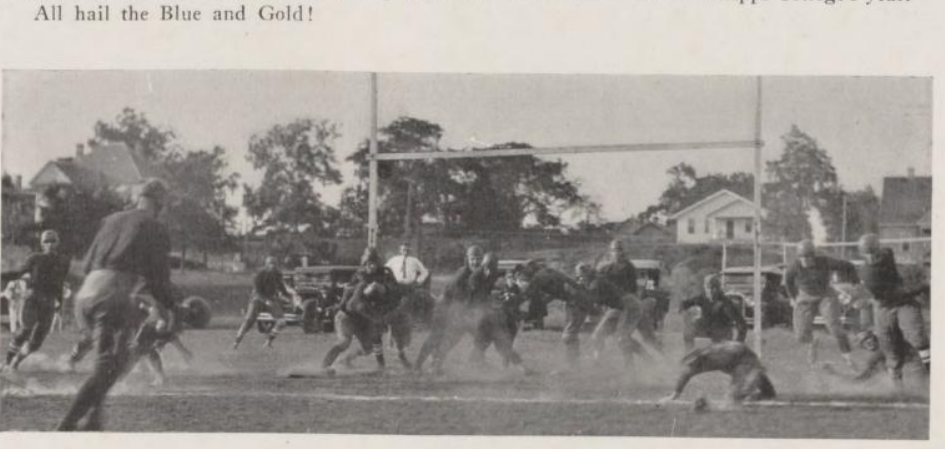 Then Auburn came knocking.
The Tigers poached Bohler and immediately regretted it, finishing the 1928 season 1-8. The Auburn program had been playing football since 1892, and the Tigers had never lost eight games in a single season ever. Over the next ninety years, Auburn would only reach those lows five more times!
Still, Bohler had shown it takes more than a single season to rebuild a program. And, charitably, Auburn listened.
But when Bohler's Tigers lost three of their first five games the next year, Auburn was less forgiving. Bohler was kicked to the curb and replaced by Johnny Floyd. (If that name sounds familiar, it's because conference-mate MTSU's football stadium is named after him.)
Side note: Floyd lost the last four games of Auburn's 1929 season and was also fired.
But regardless, Bohler was now a coaching free agent, and Tech needed a coach. Unlike Auburn, Tech could be more patient and allow Bohler to reconstruct a team.
After a 3-6 campaign in 1930, Bohler brought Tech their third perfect season in program history.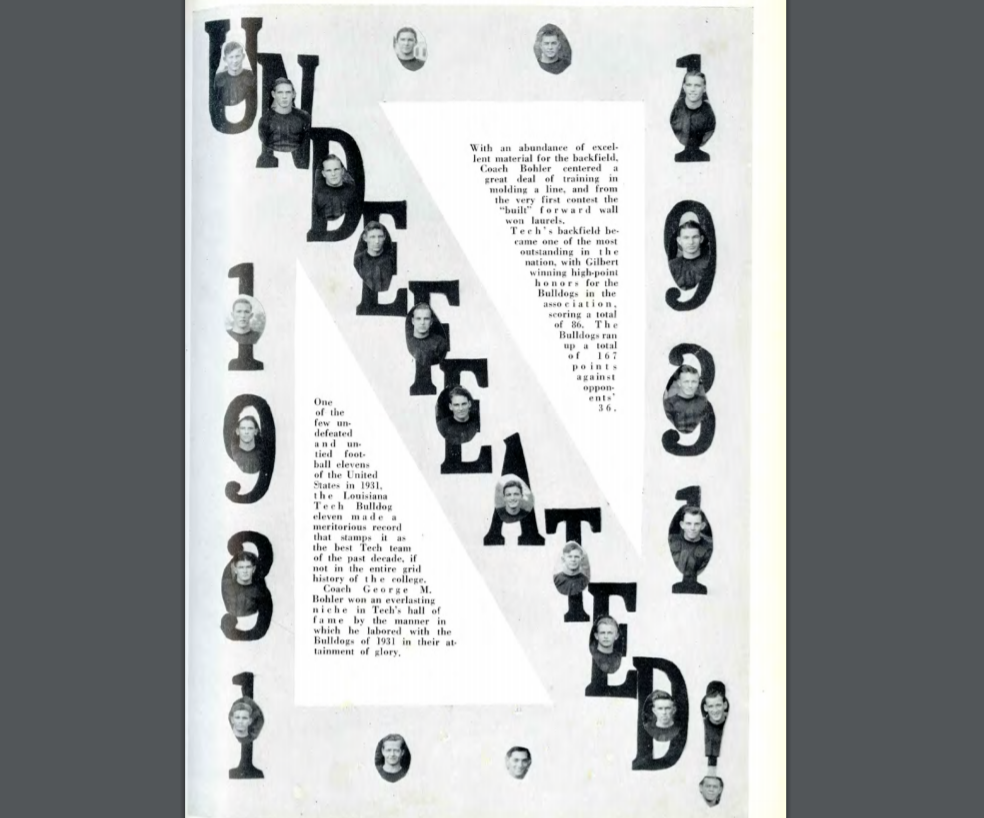 Unfortunately, that success did not last, as Bohler's Bulldogs fell to 1-7 just two years later. Tech was back on the market for a new coach.
Life in the Fast McLane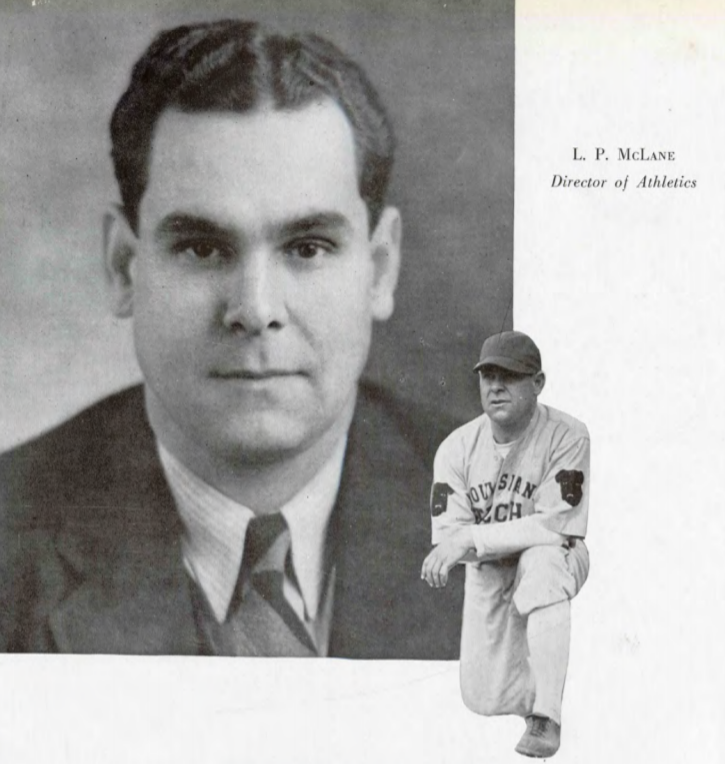 To replace Bohler, Tech brought in a coach with Bulldog blood already in him. After playing football and baseball at Howard College in Alabama, Eddie McLane was brought in to coach at Anniston High in Alabama. After spending two years in the high school ranks, McLane's alma mater came calling. He spent the next five seasons coaching for Howard (now Samford University).
When Eddie McLane packed his bags and moved to Ruston to take over Tech's football program, he had already played and coached for the Howard Bulldogs, and also coached the Anniston High Bulldogs. After Tech, McLane retired from coaching, having been a Bulldog his entire career.
Like Bohler, McLane took a year to get warmed up in Ruston. Following in his predecessor's footsteps, McLane had a spectacular sophomore campaign, compiling an 8-1 record in 1935.
That single loss? A one point defeat to Millsaps College.
And speaking of Mississippi schools, that 1935 season marked the first time Tech would face off against the Mississippi Teachers College, now known as Southern Miss.
Tech won the first meeting 27-0.
It's, uhh, probably not worth mentioning how the series has gone since then…

After just barely missing a perfect season in 1935, McLane followed with two more winning seasons. Although Tech went from one loss in 1935 to two losses in 1936 to three losses in 1937, everything still seemed on the up and up.
But then:
The Crash
Late in the 1937 season, Eddie McLane was heading back to Ruston after a recruiting trip to south Louisiana. While in the passenger seat, McLane's car was hit head-on and the 38-year old coach had to fight for his life.
Fourty (!) surgeries later, the medical staff in Alexandria were able to repair his crushed and broken legs, crushed pelvis, broken jaw, and broken ribs. McLane would go on to live another 40 years.
While still not fully recovered by the next football season, the coach wanted to coach. So, almost ironically, McLane coached the 1938 season from the back of a car. Considering everything, a 3-7-1 record that year was, at minimum, excusable.
But McLane knew he was done as coach. He moved to the Athletic Director position and brought in one of his former players at Howard to coach the 1939 season.
It didn't quite work out, and after a 5-6 season, that coach was let go as part of a "coaching shakeup." Call it what you want, but Tech already knew who they wanted calling plays in 1940.
If Eddie McLane's car wreck hadn't happened in 1937, he may have stayed on as coach for decades. And if that happens, Tech wouldn't have brought in the offensive backs coach for the team that just won Tech's conference with an undefeated record.
Who knows, maybe the structure standing at 1450 W Alabama Avenue today would have been named "McLane Stadium." Instead, it's named after someone else…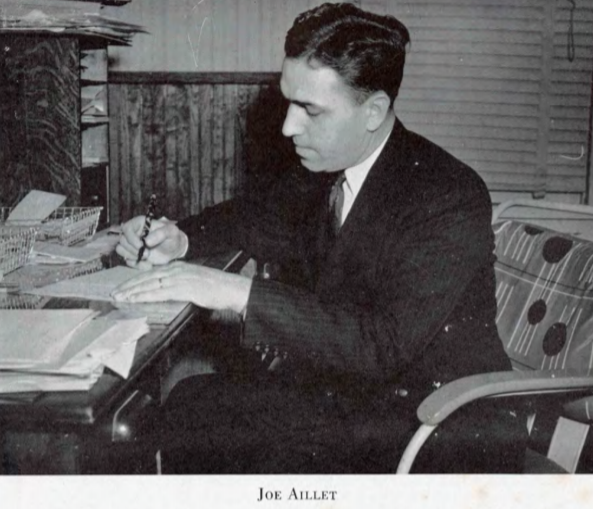 Look for Part II, hopefully out next week.
Sources
Prince's Obituary: https://www.newspapers.com/clip/30977861/the-morning-news/
McLane Info: https://bit.ly/2zw11Ly
More McLane Info: https://guiceblog.latech.edu/2014/08/18/head-coach-eddie-mclane-lived-techs-tenets/
Several Tech Yearbooks: https://digitalcommons.latech.edu/lagniappe/index.html