Do you believe in second chances? How about a third?
That's what Louisiana Tech fans will have to ponder after the news broke this week that Austin Kendall has arrived in Ruston to take over the starting QB spot that neither Aaron Allen nor Luke Anthony could claim as their own.
Kendall started at the University of Oklahoma before transferring to West Virginia before transferring to Louisiana Tech.
It's easy to compare Austin Kendall to another former Tech quarterback, Jeff Driskel. The University of Florida transfer led the Bulldogs to an 8-4 record punctuated with a dominating victory over Sun Belt champion Arkansas State in the 2015 New Orleans Bowl.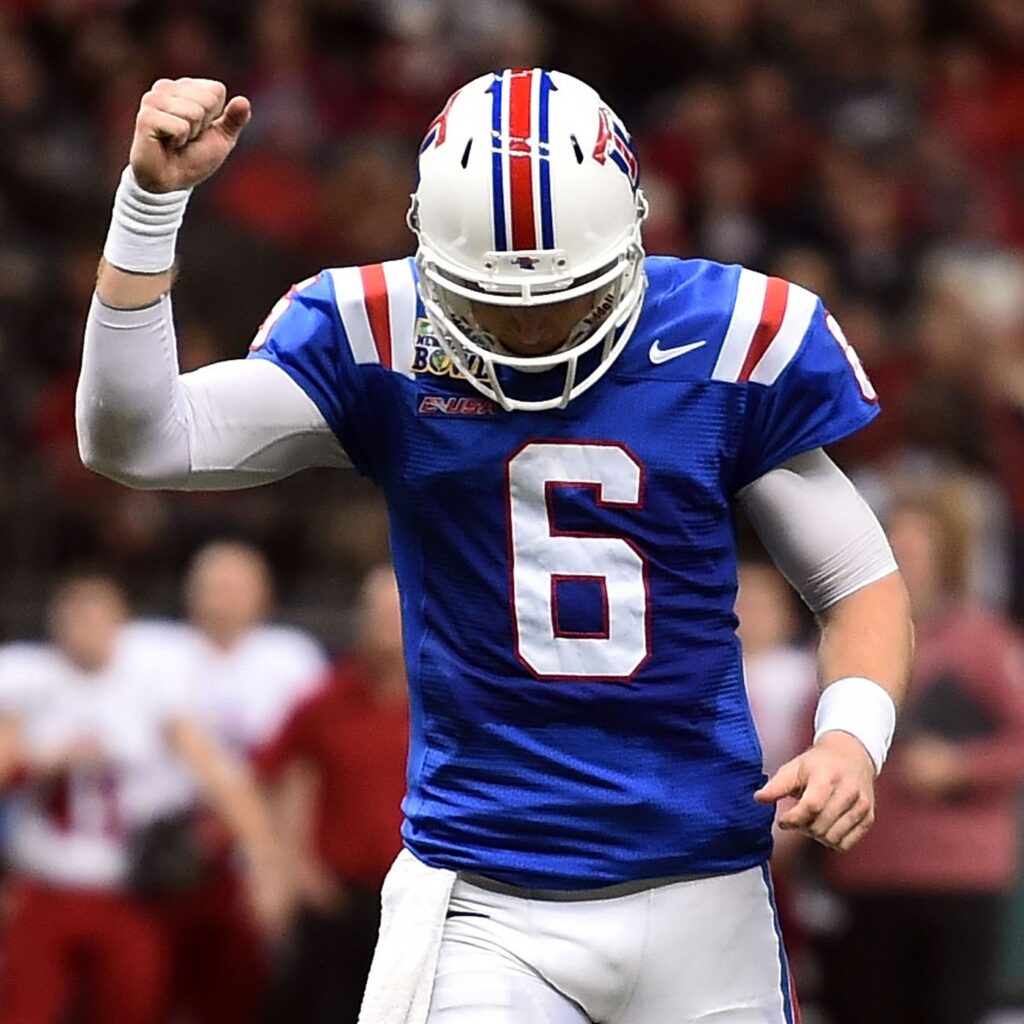 But before the career salvation in Ruston, the success of the Jeff Driskel experiment was by no means a certainty. Tech was at a high point, winning its first bowl game in six years. Meanwhile, Driskel had been relegated from full-time starter to the quarterback equivalent of a janitor, only appearing for mop-up duty.
Coming off of an injury, Driskel started off the 2014 season slow for the Gators, but it was the back-to-back losses to Tigers (both the LSU and Missouri kind) that put him on the bench. There was more to Florida's struggles than just Jeff Driskel, but it turns out a QB can be a pretty good scapegoat.
The pressure on Jeff Driskel started the day he stepped on campus. The top pro-style quarterback in the nation coming out of high school, Driskel was expected to replace the best quarterback in the history of Florida Gators football: Tim Tebow.
Taking a step back, and playing in a much lower pressure environment for a C-USA school did wonders for Driskel. Even if it wasn't obvious from the beginning that it would all work out:

The Austin Kendall story has a similar prologue.
A Top 10 QB coming out of high school, Kendall was asked to succeed one of the best quarterbacks in the history of the Oklahoma program: Baker Mayfield.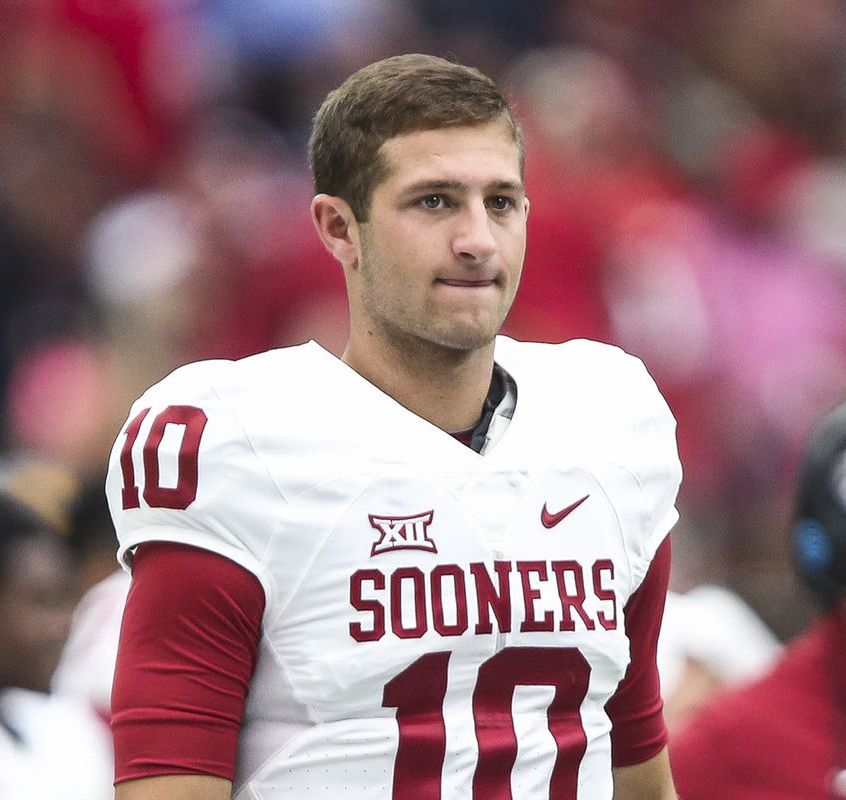 But unlike Driskel, Kendall never got his chance to try to live up to a legend. Kyler Murray transferred in from Texas A&M to replace Mayfield, and Jalen Hurts transferred in to replace Murray. Austin Kendall realized that he never going to be the starter in Oklahoma.
So (after a long battle), Kendall took country roads closer to home and transferred to fellow Big-12 school West Virginia.
But just as Gainesville wasn't kind to Jeff Driskel in the end, Morgantown eventually turned its back on Austin Kendall.
Kendall didn't play his best football for the Mountaineers, but his 61.5% completion percentage and 12 TD to 10 INT ratio were hardly the biggest issues plaguing West Virginia football in 2019. But after leading WVU to a 3-6 record to start the 2019 season, Kendall yet again watched games from the sidelines, as Jarret Doege took his job.
Yet that benching wasn't the end of Austin Kendall's story at West Virginia. And it wasn't for Driskel at Florida.
In Driskel's last game in a Florida uniform, his replacement (Treon Harris) went down with an elbow injury. And Jeff Driskel did in Birmingham what he would do a year later in New Orleans for Tech: he won his team a bowl game.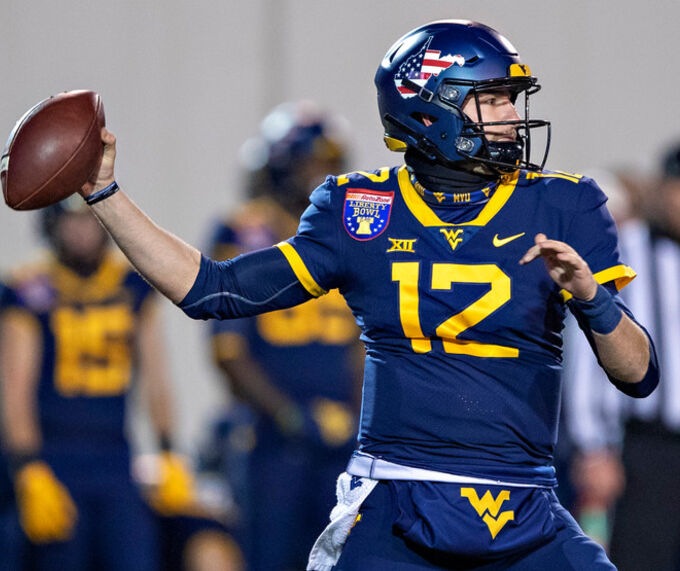 Austin Kendall's last moments in Blue and Old Gold mimicked Driskel's in Blue and Orange. Kendall also replaced his replacement in a bowl game (this time the Liberty Bowl) and ended his day by lifting a trophy.
The stories are similar, but Austin Kendall is not Jeff Driskel. Driskel was successful at Louisiana Tech. Not just by leading Tech to a bowl victory, but by proving he was a good quarterback, regardless of what the Gator-haters said. His season in Ruston earned him a late-round draft pick, and he remains on an NFL roster to this day, five years later.
Kendall hopes for a similar redemption story. But he's not alone.
Luke McCaffrey hopes to prove himself at QB at Rice. Former NC State starter Bailey Hockman hopes to lead Middle Tennessee to its first Conference USA championship. Four-star Jace Ruder never got his shot at North Carolina, but he'll try his luck at North Texas. And Bailey Zappe at Western Kentucky will try to accomplish what Luke Anthony failed at – turn his FCS success into FBS success.
So unlike Driskel, Austin Kendall isn't a lone wolf in the conference adorning a new uniform this season. But Kendall has been down this road before. He legitimately has the experience now of being the new guy in a locker room. It didn't work out at Oklahoma, and it didn't work out at West Virginia. But maybe that's exactly why it'll work out at Louisiana Tech.
Jeff Driskel taught me to believe in second chances. I hope Austin Kendall teaches me to believe in thirds.