This year, we're kicking off the 2019 season a little differently. Yes, we'll still be writing our Great and Accurate™ predictions closer to the end of summer. Don't worry! But we've decided to have a series of posts throughout August that lead into the season by looking at the team through different lenses.
This week, we're going to talk about Tech's best players for the upcoming season. But instead of going position-by-position (there are other people out there doing that, shoutout BleedTechBlue), we're going to go class by class. Who will be Tech's best true freshman? Senior? Junior? etc. Best is pretty subjective: it can mean "most impactful," it can be driven by hard data, or it can be who we like to watch the most… We're all fairly different in the way that we consume Tech football, so who knows what we'll come up with!
Seniors
Nathan: Ethan Reed (G). The big guys never get any love. Reed has played the most snaps out of any returning Bulldog. The All-CUSA Honorable Mention lineman will be the new leader of the offensive line with O'Shea Dugas's departure.
Evan: I'm going to go with one of the more obvious choices for the best senior: Jaqwis Dancy (RB). The Hodgkin Lymphoma beater and shifty speed runner will have the best year of his career this upcoming season. Last year, he averaged 5.4 yards on 124 carries and scored 9 TDs. I look for him to get even more involved this year. Let's get Dancy to 1000 yards!
Josh: L'Jarius Sneed (CB/S) is the guy this year. He's improved year over year and with his final year upon him, I expect that he'll have a great season. I'm guessing that he surpasses all his career highs.
Juniors
Nathan: Adrian Hardy (WR). Going into last year, many expected Teddy Veal and Rhashid Bonnette to lead the team in receiving, but Hardy was able to pull in more receptions than that duo combined. And expect to see the same this year (mostly because Veal and Bonnette are no longer on the team)
Evan: Damn, Nathan already stole Hardy! It's only fair that I steal the only answer that's probably more obvious than that: Amik Robertson (CB). I mean, do I even have to write any more? The dude's accolades already include first team all conference, freshman All-American, Frisco Bowl Player of the Game, and more. Last year he followed up his stellar freshman campaign with an even better sophomore season: He had 5 INTs in 2017 and 4 in 2018, but he broke up 11 passes in 2017 and 16 in 2018.
Josh: Willie Baker (DE). After watching his performance in the Hawaii Bowl, I'm fairly confident that we have the right guy to fill the big shoes Jaylon Ferguson left. Baker was a monster during that game and I think he'll find his groove this year and be a terror for opposing QBs.
Sophomores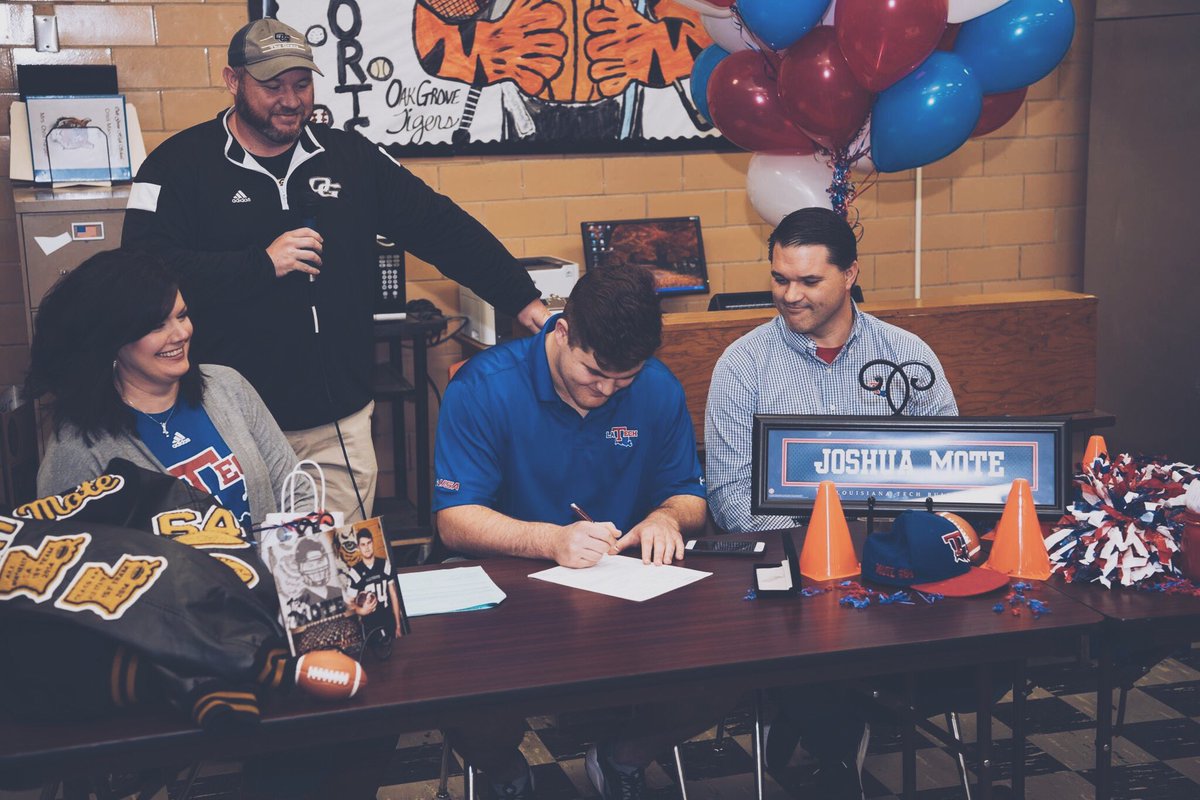 (editor's note: There aren't a whole lot of sophomores on the roster this year, probably because guys could play in 4 games last year and still be redshirted, so there are more RS-Freshmen than usual)
Nathan: Milton Williams (DE). If you're asking "who?", you probably aren't alone. The Crowly, TX native was only on the field for 15 snaps last year. But Williams also recorded three tackles in those 15 snaps. While most of the attention will be focused on Willie Baker, expect Williams to be a Tech-household name by the end of the year.
Evan: Joshua Mote (OL). Mote started the first four games of last season as a RS Freshman, but then got injured and missed the rest of the year. If Tech's offensive line is going to be solid this season, we'll need stellar play from guys like Mote.
Josh: Carter Habich (OL), the one true sophomore!
Redshirt Freshmen
Nathan: Smoke Harris (KR/PR/WR). Smoke may have the most potential of any Bulldog on the roster. To earn a redshirt for the year, Harris was only able to play in four games last year, so that explains why he only had two receptions all year. But he made those catches count, as both went for touchdowns. Averaging 19.5 yards per return on kickoffs also isn't bad for a true freshman.
Evan: Dammit Nathan I knew I should've edited the article before you, man. Smoke is the answer here, but I'll go ahead and put another guy up: former 3-star DE Steven Shaw. He redshirted last year and didn't see any action, but I'm looking forward to seeing him get some action in relief of Willie Baker this season. He's 6'5″, 264, and his High School tape was SCARY.
Josh: I'm not even going to try to be different. It's Smoke Harris (WR) all the way. Although I wouldn't be surprised if Bee Jay Williamson (S) stepped it up and had a big year as well. He got a little experience last year thanks to the new redshirt rule and he should make more of an impact in rotation this season.
True Freshmen
Nathan: Jacob Barnes (K/P). How could I not pick the prodigal son brother here to save Tech from its special team woes.
Evan: This is tough to say before Fall Camp really illuminates some of the new guys, but I'm going to pick Keivie Rose, the freshman defensive lineman from Texas. Rose was a three star guy with offers from several power five schools, but he chose to come to D-Line U to follow in the footsteps of guys like Vernon Butler and Jaylon Ferguson. Early indications from fall camp are that Rose will have an impact as a true freshman in rotation on Tech's somewhat depleted defensive line. I can't wait to see this guy in action!
Josh: Khiry Morrison (S) is my pick. 3-star safety who helped lead his HS team to a state championship. There are a handful of guys in front of him on the depth chart, but I think he'll see some play this year and surprise a lot of people. (Also, I guess I really like picking defensive backs to have good years).