Here's everything you need to know about Louisiana Tech's game against WKU on Thursday night:
: Thursday, October 5th

: 7:00 pm CT

: Joe Aillet Stadium (Ruston, LA)

: ESPN

: KXKZ 107.5 FM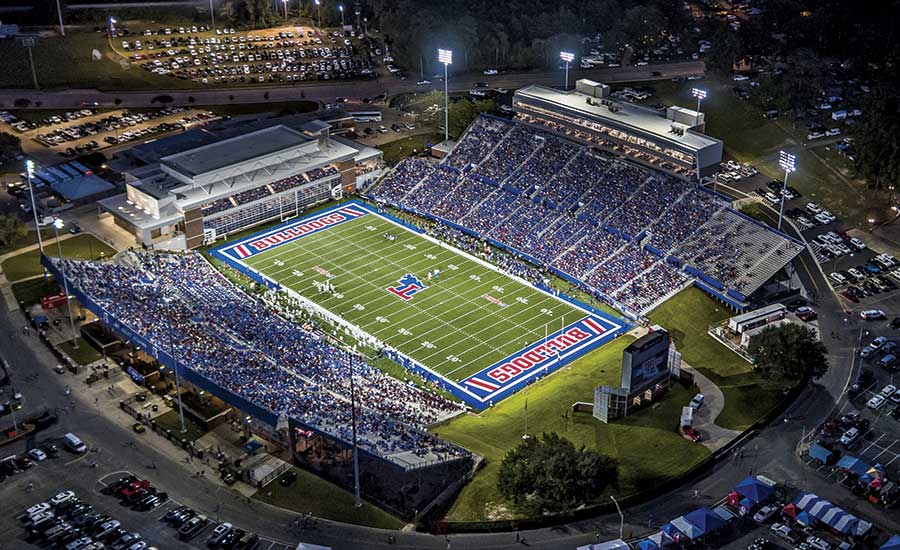 Against the Hilltoppers, Tech holds a 5-4 record all-time in a series that dates back to 1939.
The most notable game between these two programs was the 1973 Camellia Bowl in Sacremento, California. The Bulldogs dominated WKU en route to a 34-0 victory and were crowned Division I-AA national champions.
Recent history has been much more even, with the teams alternating win-loss-win-loss for the entire C-USA era.
 Read the weekly Need to Know blog post
☐ Listen to the gtpdd Podcast
☐ Read Nathan's BTB Stat Attack post 
☐ Complete the gtpdd Contest
☐ Read Evan's BTB Three Keys to Victory post
☐ Watch Tech beat Western
The Western Kentucky offense is extremely pass heavy, as you would expect for a team with Austin Reed at QB.
The try to move the ball through the air on 66% of all offensive snaps, which is the 5th most in FBS. But, their 6.1 yards per pass attempt ranks in the Bottom 25 of college football.
So expect to see short passes leading to methodical drives as the Hilltoppers try to move the ball down the field.
When WKU runs the ball, they are pretty average, with a true running back by committee approach. LT Sanders, Markese Stepp, Davion Ervin-Poindexter, and Elijah Young  each have made their presence known, but none have really stood out.
The Hilltoppers do not employ a great run stopping defense, although they are ranked a little bit higher than Tech's, giving up 5.2 yards per rush and 218 rush yards per game.
The pass defense is… better? But not by enough to make up for the poor rush defense. In total, WKU gives up 499 yards per FBS game, that's second worst in college football.
But one area where Western has been able to find success defensively is with turnovers.
The Hilltoppers are gathering 2.8 takeaways per game, which is 4th highest in FBS football.
And that might explain why they are #130 in yards allowed, but #91 in points allowed.
Massey Ratings
27% chance to win, 34-24 WKU
ESPN FPI
33.5% chance to win
Vegas
WKU favored by 6. Over/Under of 60
So a 33 to 27 final score predicted.
Matt (@DenizenMatt): Tech 17 – WKU 31
Evan (@EvanRSpencer): Tech 24 – WKU 45
Nathan (@ntruppel): Tech 31 – WKU 28
Courtney (@scientistcourt): Tech 14 – WKU 34
Josh (@iamjoshfarrar): Tech 12 – WKU 36