This Saturday, Tech and LSU are poised to meet up on the gridiron for the 20th time. But how have the last nineteen meetings gone for the Dogs?
The short answer? Not well.
The long answer? Umm, here's this graph: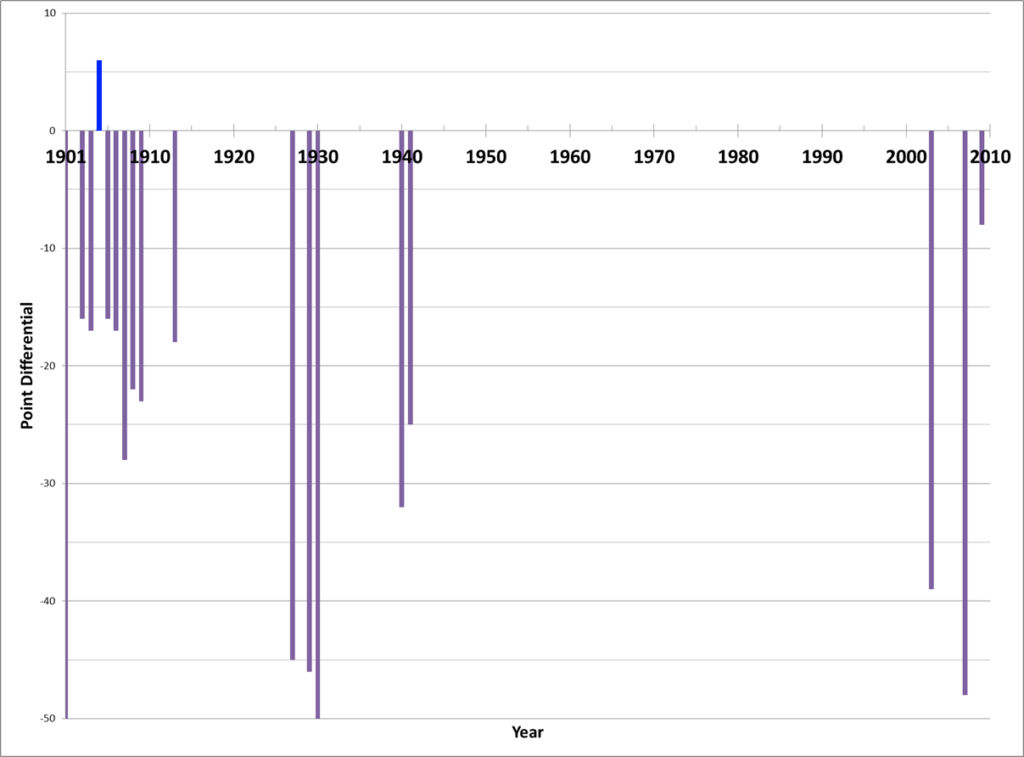 This shows the point differential of each game played since the series started in 1901.
So let's torture ourselves have some fun and see how each of those games went, starting with the most recent. Come with me as we travel back through time:
2009: Loss.
24-16. November 14th. Baton Rouge.
2007: Loss.
58-10. November 10th. Baton Rouge.
2003: Loss.
49-10. November 1st. Baton Rouge.
1941: Loss.
25-0. September 20th. Baton Rouge.
1940: Loss.
39-7. September 21st. Baton Rouge.
1930: Loss.
71-0. September 27th. Baton Rouge.
1929 Loss.
53-7. October 25th. Baton Rouge.
1927: Loss
45-0. September 24th. Baton Rouge.
1914: Loss.
60-0. October 3rd. Baton Rouge.
1913: Loss.
20-2. October 4th. Ruston.
1909: Loss.
23-0. November 4th. Alexandria for some reason.
1908: Loss.
22-0. November 23rd. Ruston.
1907: Loss.
28-0. October 11th. Baton Rouge.
1906: Loss.
17-0. November 9th. Baton Rouge.
1905: Loss.
16-0. November 18th. Baton Rouge.
1904: Win!
6-0. October 23rd. Ruston.
1904: Loss.
17-0. October 16th. Baton Rouge.
1903: Loss.
16-0. October 30th. Ruston.
Loss. 57-0.
October 28, 1901. Ruston.
---
In case you missed it: yes, Tech has defeated LSU before: in the mystical far-away land of 1904. Let's take a look at what the world was like back then.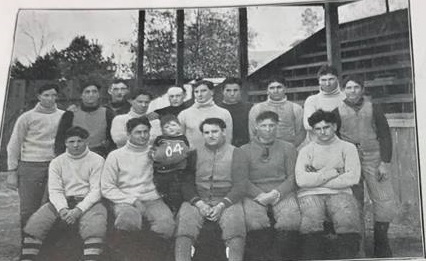 Five score and four years ago, the Louisiana Industrial Institute (now Louisiana Tech University) was in its tenth year of existence, but had already grown its student body to a total of 837, dwarfing the student body of their opponent, LSU, who only had 425 attendees.
Louisiana Tech fielded a football team for the first time in 1901. Before the 1904 school year, Tech purchased and fenced in an athletic field, and built a grandstand alongside it, as seen in the photo above.
Tech played four games in 1904, under coach E.G. Pierce. The Bulldogs lost to LSU (the first time), Tulane, and Mississippi State, but ended the season 1-3 due to their win in the second matchup against the Tigers.
The 1904 team was made up of 14 young men: Brewster, Pope, Well, Brasher, Mobley, Thomason, McCall, Lacour, O'Bannon, Brannon, Sellers, Williams, Butler, and Walker.
These 14 Bulldogs were able to pull off what Tech hasn't been able to do since. So I suggest cutting 71 players from the team.
In addition to the much smaller roster size, college football as a whole was a lot different one hundred and fourteen years ago. First of all, the forward pass had not been introduced to the game yet. Blocking had only just been introduced and led the game to be deemed so dangerous that President Teddy Roosevelt threatened to outlaw it in 1905. Formations like the Flying Wedge had already been outlawed, but inspired similar plays that caused brutal injuries. Scoring was different, too. Touchdowns were worth five points, but like today, could be increased by one with a PAT. Field Goals were worth four points. The NCAA didn't even exist yet!
Here's a couple examples of the brutality of football in 1904. If you go to the Library of Congress's Chronicling America website and search "Football" "death" in 1904, it comes up with hit after hit of articles just like these.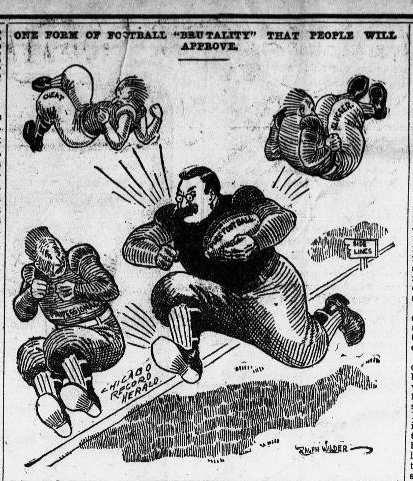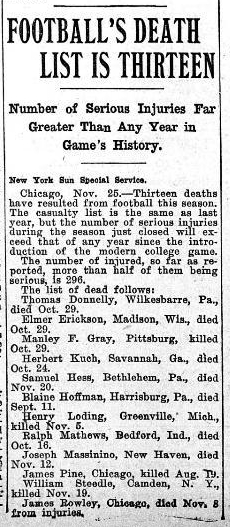 And football wasn't the only sport that was little out of wack in America. With limited knowledge of how to strengthen and condition athletes, many things that would now seem insane were done to try to gain an edge, as seen in this informative video:
Regardless of all that, Louisiana Tech beat LSU in football on October 23rd, 1904 (and they didn't even need the rat poison!).
Four days later, the New York City Subway opened. To celebrate the Dogs' achievement, the Big Apple held its first annual New Year's Eve Louisiana Tech Party in Times Square. And a few short weeks after the game, Teddy Roosevelt was elected president.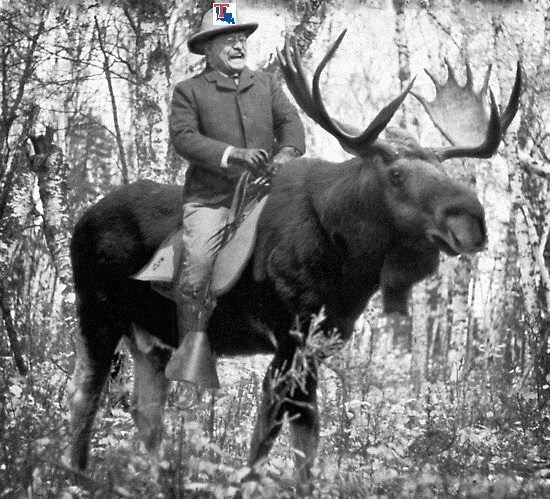 I think it's safe to say that without Tech beating LSU, none of the above would've been possible in 1904. Without that victory, the world would've been a wildly different place. What will happen when the Bulldogs take down LSU this Saturday?