📅: Saturday, August 26th
🕗: 8:00 pm CT
🏟️: Joe Aillet Stadium (Ruston, LA)
📺: CBS Sports Network
📻: KXKZ 107.5 FM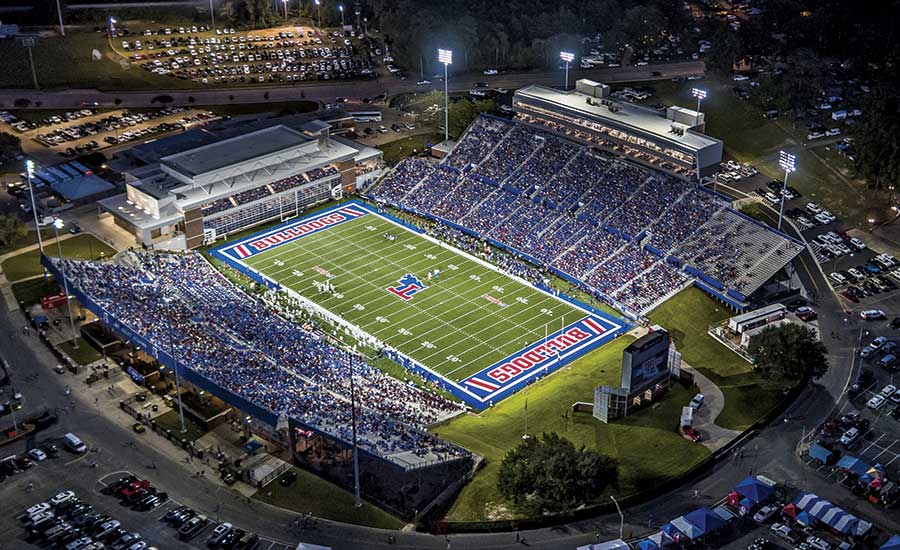 Tech and FIU have faced off five times since FIU started a football program, the first of which came in 2013 – the year both programs entered Conference USA.
The Bulldogs were undefeated against the Panthers until last year when FIU picked up their fourth and final win of the season over Tech in a late October matchup. That puts the current series record against FIU at 4-1
QB Grayson James returns to lead a Panther passing attack that ranked 123rd (out of 132 teams) in yards per pass a year ago. That said, he did throw for 321 yards and 3 TDs against Tech in last year's matchup.
The run game was almost an afterthought. Not only were the Panthers below average in yards per rush, the were also one of the Top 25 most pass heavy offenses in college football in 2022.
We won't see last year's leading rusher Lexington Joseph either, due to an injury in spring camp.
Like Tech, FIU didn't get a lot defensively from the transfer portal and is betting on their returning defenders.
And also like Tech, those defenders were less than impressive a year ago. Bottom 10 in points per game allowed, yards per game, and even third down conversion percentage allowed.
Will the returners be meaningfully improved with another year of experience?
Massey Ratings
77% chance to win, 35-21
ESPN FPI
76.9% chance to win
Vegas
Tech is favored by 11, with an over/under of 58.5. So about a 35-24 Bulldog win is expected.
Matt (@DenizenMatt): Tech 42 – FIU 10
Evan (@EvanRSpencer): Tech 31 – FIU 17
Nathan (@ntruppel): Tech 34 – FIU 24
Josh (@iamjoshfarrar): Tech 35 – FIU 34
Courtney (@scientistcourt): Tech 42 – FIU 21