Can you believe it's already time for the 2023 Louisiana Tech football season preview?
Even after two straight 3-9 seasons, there is reason for optimism in Ruston. Head Coach Sonny Cumbie has settled in and will begin his second campaign with the Bulldogs with the help of transfer QB Hank Bachmeier.
But before we get ahead of ourselves, let's talk our schedule. Things will get a little weird in October due to the midweek games (and also because it's spooky season), but for now this is when you can expect to see content:
Sunday
– Updated Scorigami
– Contest updates for the new week
Monday
– Blog: Game Recap Post
– @gtpdd_stats: Advanced Box Score

Tuesday
– Nathan's Stat Attack post on BleedTechBlue
– @gtpdd_stats: Weekly NFL Player Stats

Wednesday
– Podcast: Game Recap
– @gtpdd_stats: Record Predictor

Thursday
– Podcast: Game Preview

Friday
– Evan's Three Keys to Victory post on BleedTechBlue
– Blog: Game Preview Post
Saturday
– Gameday!
Of course, there will be more fun stuff on our Twitter @gotechplsdntdie as well as some additional content added throughout the season on our stats page @gtpdd_stats.
Now, with that out of the way, let's get to the preview!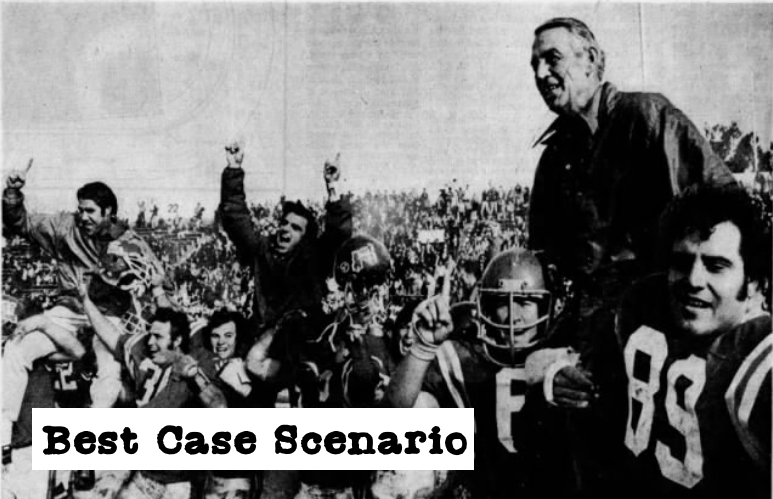 The "Best Case" is that Hank Bachmeier has a record year (and for Tech, that would be an incredible year), the run defense is top 40, and all the leaky ceilings in GTM get fixed by a team of mystical building-repair fairies. With this schedule, you'd hope that the "Best" scenario is Tech winning all 12 games… But this year that doesn't seem attainable. I think 9-3 is definitely the ceiling.
The Bulldogs are currently favored against five schools. But in a best case scenario, SMU and North Texas both struggle to replace QBs, and the short week has no effect on the Bulldogs going into the MTSU game. UTEP on the road is practically a coin flip at this point, so let's say that goes Tech's way as well.
That puts the Bulldogs at 9-3 on the year, with losses to Nebraska, Western Kentucky, and Liberty.
The best case scenario for this season is the same as it every season for Tech for the past decade or so: win 10 games, give the teams paying for the money games a scare, avoid an embarrassing loss at home to an in-state FCS team, come tantalizingly close to a conference championship, and make it to a bowl game against a P5 school that probably doesn't want to be there.
Our "Best Case" for the year is a 10-2 season with our first bowl appearance and CUSA Championship run of the Cumbie era . We come out of the gates with every part of the team synced and ready to play.  We will have a consistently electric moment throughout the season, but our two losses will come to Nebraska early on then MTSU after the 4 day turnaround between the WKU and MTSU games.
Absolute best case from me here is that we have a fun offense, an improved defense, and we manage to do enough in game to win where we can. As optimistic as I like to be (and boy, is this optimistic considering last year) Tech manages to go 8-4 in the regular season with losses to who you would expect (Nebraska, SMU, WKU, Liberty).
8-4 is the best case. With newcomers to CUSA from the FCS level you'd think LaTech could muster an 8 wins and get back to bowl eligibility after a couple of futile seasons. You'd think…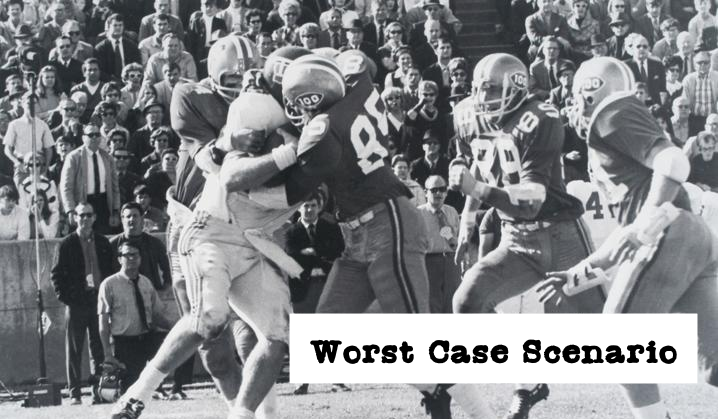 Three straight 3-9 campaigns feels like the worst possible outcome of this schedule. It's hard to find that many losses, but the way things have been going I don't want to tempt fate by saying something like 5-7 is the floor. If things don't gel defensively, every team on our schedule (except probably NSU) can beat us.
There's probably no such thing as an automatic win, but if there is, Northwestern State is the only one on this schedule. Finishing 94th in FCS last year, the Demons are not expected to be very good. But 2014 has scared me too much to assume anything.
That said, even in a worst case scenario, I don't see Tech dropping the FCS game this year. Add in wins against FIU and one of New Mexico State or Sam Houston (both are home games) and we end up at 3-9 for the 3rd straight year.
The worst case scenario is also the same as it is every season: suffer impactful injuries that leave you wondering "what if?", lose more games than you win in an ever-weakening conference, and play games in October and November that make you question why you even bother.
Unless something goes horribly wrong, I do not think Tech will go into the postseason with a losing record. But, if I have to be doom and gloom, the worst outcome of the season will be a 4-8 season.
We see a slow start to the season against FIU and hope it's just the team trying to find their flow. But, this ends up being the overall energy for the season.  We will still beat FIU, hoping the season gets better, but in the following weeks, we are outplayed and beaten by SMU and barely come out on top over NSU. We nosedive, won't be able to make anything work, and lose all of the remaining games except the last two: Sam Houston and Jacksonville State.
Have to imagine we've seen the worst two Tech seasons possible recently, but it can always get worse. From what little we know about Tech and the teams on the schedule, I can see the bottom falling out and the Bulldogs going 2-10* on the year. In which case, I will cry.
*the funny thing is that the wins are against Nebraska and WKU
3-9 yet again, but the good news is 3 seasons in a row of 3-9 means it isn't a coincidence. Wait…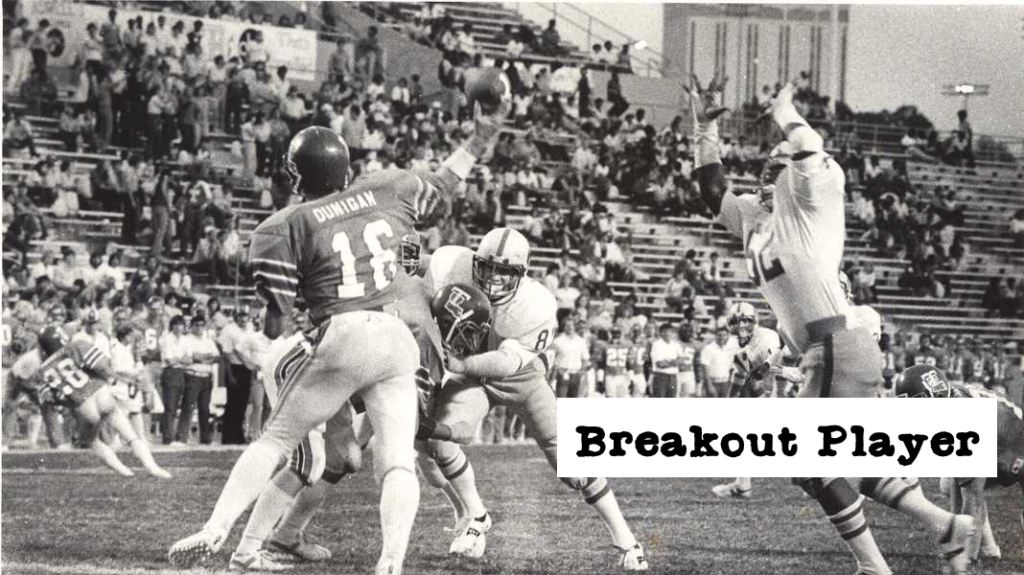 I'll choose one on offense – RS Jr Running Back Tyre Shelton. This transfer from Miami (OH) will start the season sharing duties with Crosby and Thornton, but he'll force his way into a feature-back role. To get you excited – in his junior year of high school he ran for 425 yards… in a single game!
I'll also choose one on defense that might be a bit of a cop-out for "breakout player", but CB Willie Roberts will have a year that will make him the next LA Tech DB to get drafted.
No pressure, but all eyes will be on Tru Edwards at Nebraska. He's a bit buried on the depth chart at the moment, but if he can channel any of his dad's energy when he gets to Lincoln, he may become a crucial piece of the offense in the second half of the season.
I am not familiar enough with the roster to know who is the best at the classic arcade game Breakout. Next question, please.

Not to state the obvious, but I think all eyes are on our new starting quarterback, Hank Bachmeier. I'm hoping to see him add more 300+ yard games to his collection this year. If we can keep him healthy, and the offense is firing on all cylinders, I think he will be a key player in leading Tech to a winning season.
Like Daniel, I am also not super in tune with the roster at the moment, but I will make a prediction: I'm going with Jayden Gray – the DE transfer from ISU. He's gonna get plenty of playing time and he's going to make the most of it.
"I am a wide receiver. Like my father before me." – Tru Edwards to Darth Sidious
"It's Tru, it's Tru." – Kurt Angle at a LaTech game 
"My aim is Tru." – Elvis Costello performing at LaTech halftime show
It should be fairly obvious I am choosing Tru Edwards as LaTech's breakout player this season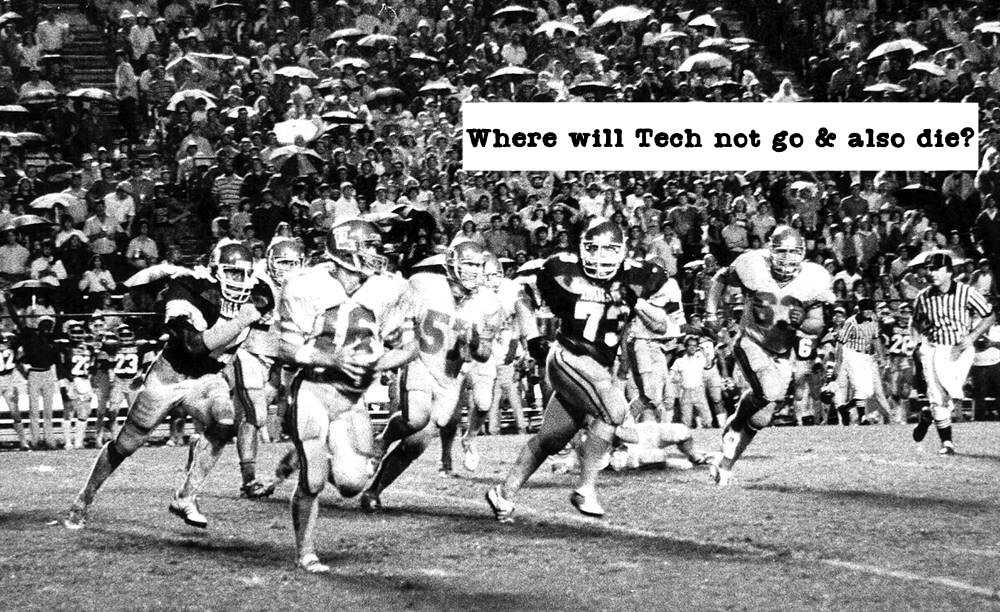 That MTSU game is borderline unwinnable, in my opinion. You welcome the preseason favorite to the Joe on a Thursday, spend Friday licking your wounds, Saturday installing the game plan, Sunday practicing, Monday traveling to Murfreesboro, then you play Tuesday night??? Thanks, Judy!
I think Tech is a better team than Middle Tennessee. But four days of rest before a road game is just asking for disaster. Especially since one of Tech's toughest opponents (WKU) is the week before.
I will echo the above sentiments and add that a Thursday to Tuesday turnaround for football should be considered malpractice; I really hope everyone is able to get through the MTSU game with all limbs, ligaments, and gray matter intact. I hope the TV ratings are good enough to paper over the gross negligence.
Not to sound like a parrot, but we will absolutely die against MTSU. Even if we pull off the win, the team is going to be feeling it. The 4 day turnaround will be brutal.  But, at least we get 14 days off after, right?  RIGHT!?
So, I'm not sure picking the lone P5 game on the schedule is surprising, but I think Nebraska is going to make us and our optimism look SILLY come September 25th. I think by that time Coach Rhule will have righted the ship and the Cornhuskers jump out to an early lead and never get in danger at all – making us all very sad, especially Evan.
NSU. In our own home again. Immediately afterwards Flo from Progressive will take the form of a 100 foot tall monster and rip Spirit of '88 out of the Davison Athletic Complex, hurling it straight towards Arlington, Texas where it subsequently destroys Hurtado's. There is no hero in this one.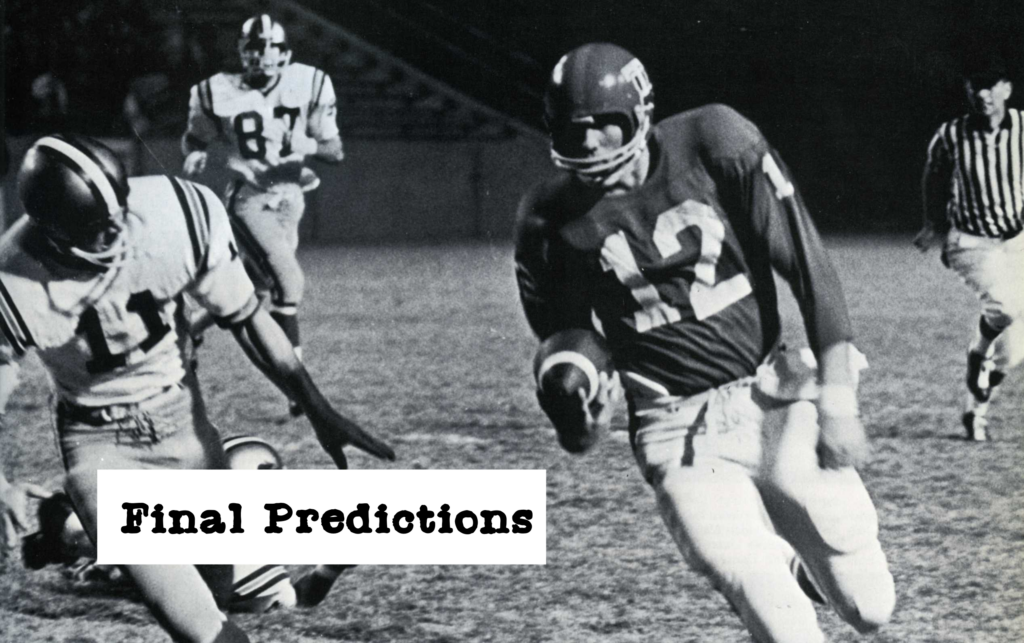 This season is a bit of a compliment sandwich for the Dogs. The most winnable games are at the beginning and end, with the rest being a tossup.
Tech will come out of the gates hot against FIU, and will look great in the first half against SMU but ultimately lose (hopefully just not as heartbreakingly as last time!), then beat the pants off of Northwestern. I try to envision us winning against UNT… but all I can see is their RBs escaping for yet another 90 yard TD last season. That's a 2-2 start, but 4-0 is in the conversation if everything gels. 
Nebraska… hmmm… Hear me out: Matt Rhule is very bad in his first year at a new school. At Baylor and Temple, he was a combined 3-21! That, coupled with the fact that the Cornhuskers will invite Michigan in the following Saturday make this a prime candidate for Tech's next P5 win.
WKU and MTSU are losses – one due to the caliber of the opponent, the other due to circumstances we can't control. Count the "western twins" as Tech Ws, but Liberty will be too tough to handle… Plus, we don't do well traveling to that area of the country lately.
We'll beat the two FCS-jumpers handily in the final two games and have plenty of time to prep for Bowl season. 7-5: Not great, but it sure would beat 3-9!
Opening up the season against FIU is the perfect opportunity for Hank Bachmeier to get some confidence against what was one of the worst passing defenses in college football a year ago. From there, I think Tech loses to SMU, but takes care of business against Northwestern State and upsets a North Texas team that might still be looking for an identity with a brand new coaching staff and QB.
That puts the Bulldogs at 3-1 before probably the toughest stretch of the season. I have Tech going 1-3 over the middle four games, with losses to Nebraska, Western Kentucky, and Middle Tennessee (due to the short week). The saving grace in that middle third will be a win over UTEP.
Tech closes the season against the CUSA newcomers. I think the Bulldogs end the season the same way they started it, with a 3-1 record. The lone loss in that stretch at the hands of Liberty on the road.
That puts Tech at 7-5 and bowl eligible for the first time since 2020.

I am a cynic, but I am also an idiot. A little healthy optimism is needed in our current social, economic, political, and literal climate, so I am going to drink a large class of Tropical Punch Kool-Aid™. Tech's big additions on offense and transfer portal-laden defense are enough to tick more boxes in the best case scenario than the worst case scenario. Tech will stand out in a conference filled with newcomers of varying caliber and will make it into a bowl game of some sort, though don't expect much more than 8 wins. The season will provide enough good cheer to tide us over until the women's bowling season really gets going.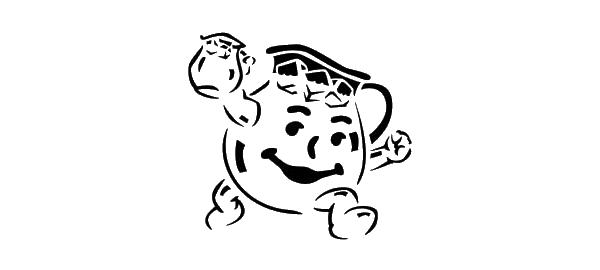 As stated previously on the official record, I am cautiously optimistic for the year.  That being said, I think our most likely outcome for the year is an 8-4 season with a bowl appearance.  
I think we are going to come out with a slow start against the bottom-of-CUSA FIU team. All of us here at gtpdd will be furious and ready to give up all hope for the season. We'll eventually get into the flow of the game and have our first win of 2023.  We will keep up a consistent momentum starting the season, but face our first loss in a close game against SMU. We'll recover and beat North Texas convincingly, but lose to Nebraska the following week.  We will triumph over UTEP, then have back to back losses against WKU and MTSU because we won't be able to overcome the inconsistency the October schedule brings to the team, but never fear! We will pick it back up after the bye week and beat the rest of the teams on our schedule.  That's right. You heard it here first, we're not losing to Liberty!
Look y'all – this team, while completely different than last year's due to transfers, has a whole lot to prove. I'm sure the offense will be better with a more experienced QB under center and the defense HAS to be better than they were a year ago. That being said, it's hard to find any guaranteed wins on the schedule. Many of the teams we play are in transition periods as well and it all will come down to how prepared we are and if Coach Cumbie can do enough in game to adjust and improve. All in all, I'm thinking the offense will be fun, the defense serviceable (whatever that ends up meaning…) and the Bulldogs manage to snag a 6-6 regular season with a bowl game to cap off a successful year two under Coach Cumbie.
LaTech is just good enough to get to a bowl game and just bad enough to miss a bowl game. Given the tendency of the last couple of years for LaTech to poop themselves in vital moments, I'd say a 5-7 campaign is most probable. Sure hope I'm wrong. 6-6 would be a good step in the right direction. Let's hope they take that step.
🍜 <—— (this is to signify LaTech going to a bowl game)