Here's everything you need to know about Louisiana Tech's matchup with Northwestern State on Saturday:
: Saturday, September 9th

: 6:00 pm CT

: Joe Aillet Stadium (Ruston, LA)

: ESPN+

: KXKZ 107.5 FM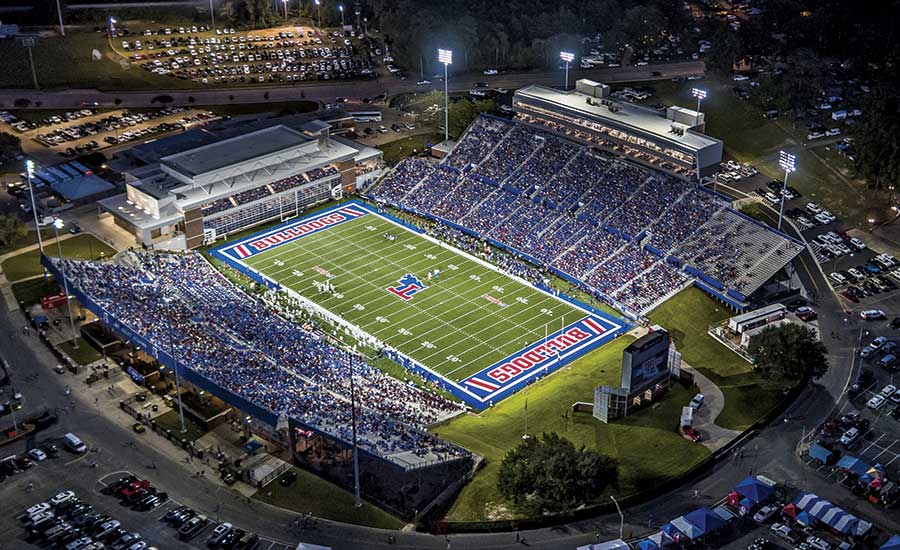 In a series that dates back to 1907, Northwestern State was once Tech's biggest rival. From 1937 to 1987, these two teams played every year at Independence Stadium in Shreveport as part of the Louisiana State Fair.
When Tech transitioned to FBS in the late '80s the rivalry practically ended. This will only be the 4th match-up between Tech and NSU since 1987. All time Tech is 54-20-5 against the Demons.
This past week, Northwestern State faced off against another UL System school in Louisiana-Lafayette. The Cajuns aren't expected to be world beaters in 2023, but they completely shutdown the Demon offense.
Transfer QB Tyler Vander Waal was held to just 110 yards through the air, with a completion percentage of only 43%.
The running game didn't go any better. Five Demon ball-carriers combined for 77 yards on the ground, an average of 1.9 yards per carry.
This is exactly the kind of offense Tech's D should be able to stop.
You don't give up 38 points to your opponent and leave the game feeling good about your defense, but ULL was expected to have a much easier time moving the ball down the field against the Demons.
The Northwestern State run defense struggled (giving up 6.1 yards per carry), but the pass defense held somewhat strong.
The 223 passing yards allowed and 3 TDs through the air don't sound great, but the Demons held the Cajuns to just a 44% completion percentage.
Hank Bachmeier and the Bulldogs are currently a Top 25 team in completing passes. Will the Tech passing game show any signs of struggle against Northwestern State?
Massey Ratings
93% chance to win, 41-20 SMU
ESPN FPI
92.9% chance to win
Vegas
No line.
Matt (@DenizenMatt): Tech 35 – NSU 10
Evan (@EvanRSpencer): Tech 41 – NSU 20
Nathan (@ntruppel): Tech 55 – NSU 7
Daniel (@ManieltheDaniel): Tech 32 – NSU 17
Courtney (@scientistcourt): Tech 52 – NSU 22
Josh (@iamjoshfarrar): Tech 27 – NSU 17