How To Watch
Today's game will be played at Memorial Stadium in Clemson, LA at 6:00 pm CT. It will be broadcast on the ACC Network. The ACC Network is provided with most cable or satellite services (sometimes a sports package is needed), or cable-alternative streaming services (like YouTube TV, Hulu Live TV, etc).
Series History
Louisiana Tech is 0-3 all-time against the Tigers, and every game has been worse for the Bulldogs than the came that came before it.
The first matchup between the programs occurred at the 2001 Humanitarian Bowl in Boise, Idaho. Tech celebrated their first bowl game since 1990 with a 49-24 loss. The games played in South Carolina ended with final scores of 33-13 in 2003 and 51-0 in 2006
Clemson's Offense
It took the offense a bit for the Clemson offense to get going against Georgia Tech in the opener in Mercedes Benz Stadium in Atlanta. Both teams were held scoreless through the first quarter, but for the remainder of the game, the Tigers scored touchdowns on half of their offensive drives for the rest of the game. Meanwhile, against FCS Furman, Clemson hit the ground running and scored touchdowns on five of their first six drives.
Clemson was clearly too much for Georgia Tech to handle, but one area where the Yellow Jackets mostly succeeded was shutting down the running game. The Tigers ran the ball 40 times, but only averaged 3.0 yards per carry.
Furman, unsurprisingly, was not as fortunate in stopping the run. The Paladins allowed Clemson to gain 5.3 yards per rush.
Neither Clemson nor Furman were able to stop the pass though. The Tigers still have DJ Uiagalelei at quarterback.
Clemson's Defense
Clemson would not be a national championship contender if they didn't have a great defense.
The breakout rushes by Marquis Crosby last week? We won't see those again tonight. The Tiger defense is allowing 3.1 yards per rush. The longest run given up all year was only 15 yards.
The Tiger pass defense is also good, but not as magnificent as the rush defense. More of a bend-but-don't-break style, Clemson has allowed a high completion percentage (70%) but only two passing touchdowns. Fortunately for the Bulldogs, they've only tallied two interceptions in the young season, but that's about the only good news to give.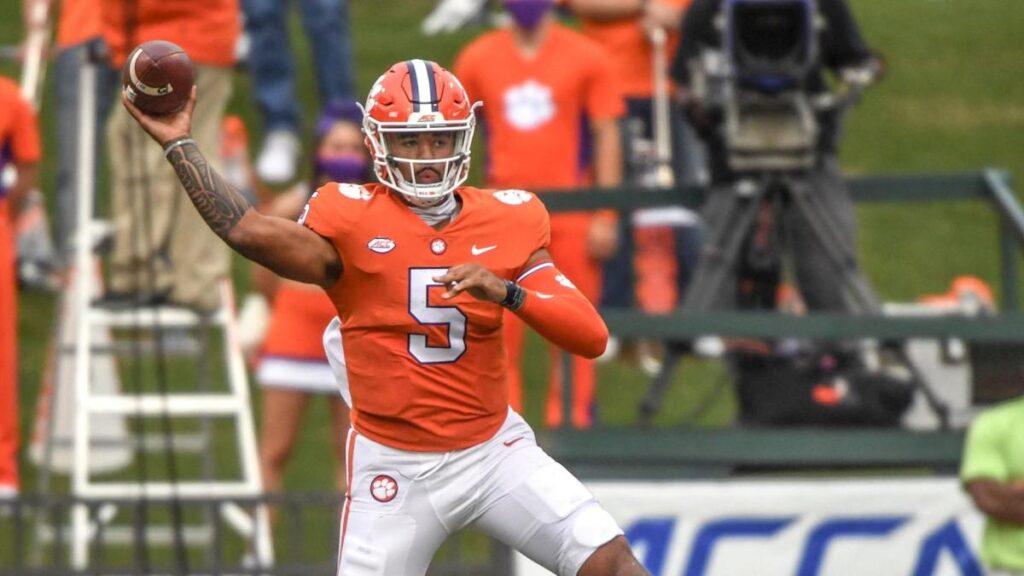 Other People's Predictions
Massey: 6% chance to win, 38-10
ESPN FPI: 97.6% chance to lose
Vegas: Clemson favored by 34, line of 54.5. So like 44-10 expected
Our Predictions
Matt (@DenizenMatt): 48-10 Clemson
Evan (@EvanRSpencer): 42-17 Clemson
Nathan (@ntruppel): 52-24 Clemson