How To Watch
Today's game will be played at Faurot Field in Columbia, MO at 7:00 pm CT. It will be broadcast on ESPNU, and available on most cable, satellite, or cable-alternative streaming services (like YouTube TV, Hulu Live TV, etc)
Series History
Louisiana Tech has never faced off against Missouri in football or even played a football game inside the Show Me State. The Bulldogs have also never faced the Tigers in baseball (dating back to 1971).
But both basketball teams have faced off against Missouri. The men's team lost in Columbia back in 1972, but the Lady Techsters' basketball team played and defeated the Tigers in the Sweet Sixteen of the 2001 NCAA Women's Basketball Tournament. So there's your locker-room material there if you're Missouri.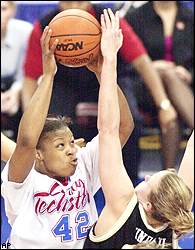 Missouri's Offense
It's the first game of the season, so it's difficult to be certain about anything. But with the Tigers retaining their head coach and returning QB Brady Cook after his bowl game start in 2021, we can make some assumptions.
The passing game last year consisted of mostly short passes to RB Tyler Badie, who is no longer on the team. Instead, Cook will try to find returning WR Tauskie Dove and 5-star fresh-on-campus WR Luther Burden III. But will Dove and Luther be able to open up the long back in 2022? Or will the Tiger offense repeat what they did last year, and mostly dump off short passes to the running back?
That running back position is also a bit of a question mark. The official Missouri depth chart listed three guys as starters: returner Elijah Young, JUCO transfer Cody Shrader, and Stanford transfer Nathaniel Peat. Today's game may start as a running back by committee, but will one of these three stand out?
Especially because in the 2021 regular season, Missouri was 5-1 in games where they rushed for at least 200 yards and 1-6 in games that they didn't.
Missouri Defense
On paper, Missouri's defense was bad in 2021. The Tigers gave up 34.3 points per game, even worse than Tech's 33.3! Granted, that was mostly against SEC schools, but even Southeast Missouri (SEMO) gashed them for nearly 300 yards on the ground.
That said, there's enough talent here to see Blake Baker could turn it around. Their leading tackler from a year ago (LB Blaze Alldredge) is gone, but what should be concerning to Tech fans are the pass rushers. Defensive ends Isaiah McGuire and Trajan Jeffcoat can cause havoc, and probably will against a Tech offensive system that still probably needs to work out some bugs. Even if Tech QB Matthew Downing can get a ball away, CB Kris Abrams-Draine may be the one to come down with it. Abrams-Draine is currently expected to be a first-round pick in next year's NFL Draft.
Tech will need to run the ball well (and hope that Missouri's rush defense hasn't improved much) to have a chance. But the Tigers have brought in guys like LB Ty'Ron Hopper from Florida to try to improve that part of the game.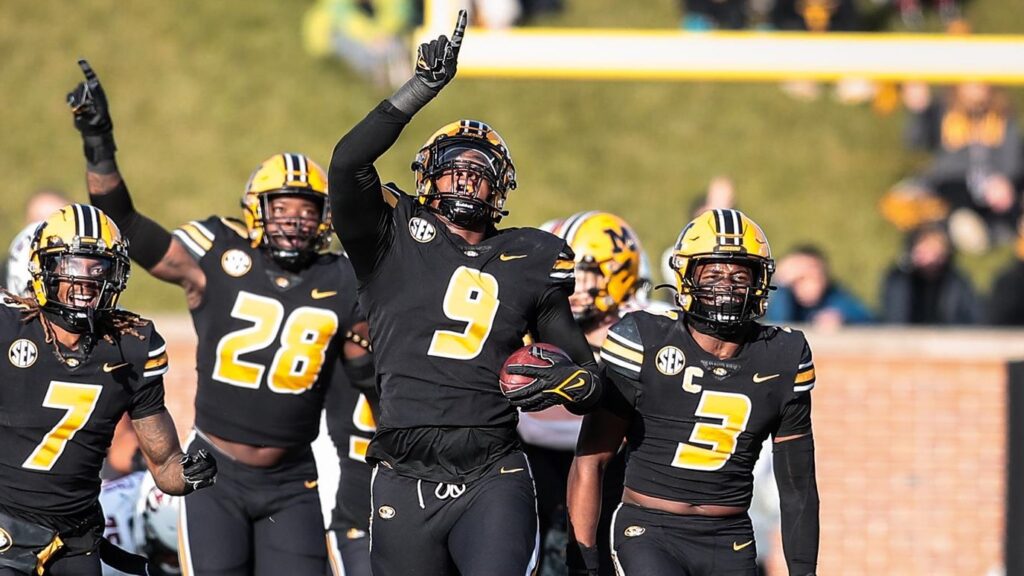 Other People's Predictions
Massey Ratings: 21% chance to win, 35-21 final score predicted
ESPN FPI: 22.9% chance to win
Vegas: Mizzou -19, U/O 59. So Mizzou 40, Tech 20 -ish final score predicted
Our Predictions
Matt (@DenizenMatt): 48-20 Missouri
Evan (@EvanRSpencer): 38-20 Missouri
Nathan (@ntruppel): 24-21 Missouri