With the coaching change, a roster nearly full of new players, and a schedule that features an SEC school and Clemson, it'll be pretty hard to predict how this year will go.
But that's never stopped us before!
But before we jump into the predictions, let's go over our weekly content schedule for the football season (although this week will be different since Tech's opener is this Thursday):
Monday
– Game recap Podcast
Tuesday
– Nathan's Stat Attack post on BleedTechBlue
Wednesday
– Weekly gtpdd Contest goes live
Thursday
– Game preview Podcast
Friday
– Evan's Three Keys to Victory post on BleedTechBlue
– Need to Know blog post
Saturday
– Gameday!
Plus a lot more on our Twitter accounts @gotechplsdntdie and @gtpdd_stats. And with all that out of the way, let's get to the preview!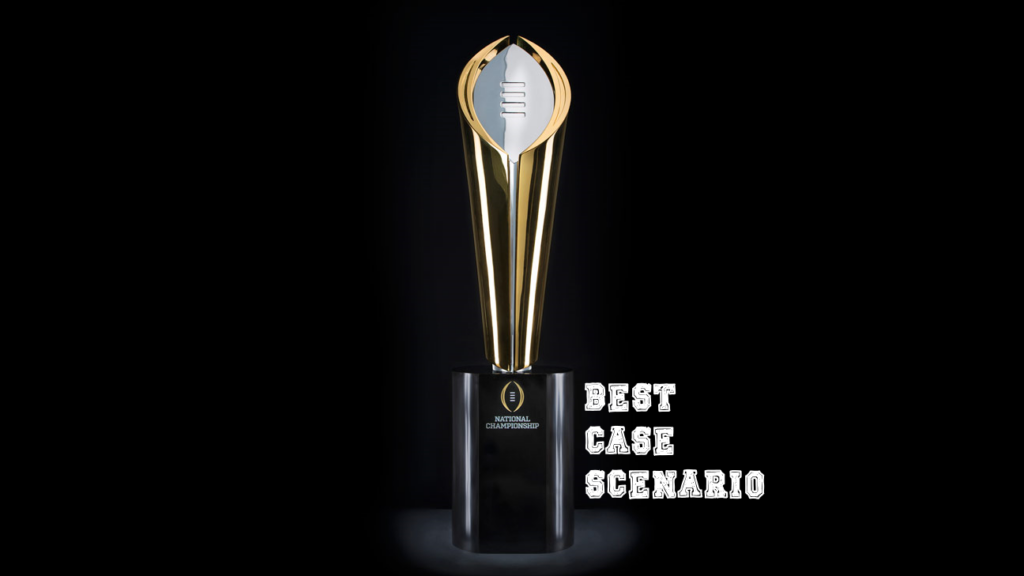 Evan
It's a new day in Ruston, and with that comes a lot of question marks. Let's pretend, for the sake of this question, that literally everything goes as well as it possibly could – within reason. Matthew Downing is named 1st team all C-USA, the Harris (not)brothers combine for 20 touchdown catches, and Greg Garner looks like Kenneth Dixon out there. The defense completely turns things around and looks like 2014 Manny Diaz D, with draft picks at the corner position locking things down.
These things are theoretically possible! With that in mind, you've got two P5 teams on the schedule, and a UTSA team that looks to make trouble in their final year in CUSA.
The ABSOLUTE best case scenario is 9-3.
Nathan
As Evan said, there are a lot of question marks going into this season. But for the best-case scenario, all those question marks turn into exclamation points. Was Sonny Cumbie a good hire? Yes! Can Matthew Downing prove that he deserves an FBS starting job? Yes! Will the defense turn it around and become a strength in 2022? Yes!
Clemson is the only team I see as an automatic loss, even if everything comes together. Missouri will be tough, and so will UAB and UTSA, but if every possible thing goes right for the Bulldogs this year, 11-1 is not off the table.
Josh
Usually, I'm quite the optimist when it comes to Tech football, but this year I'm going to try and be the antithesis to my past self and all these fools who talked themselves into a bowl-eligible Tech this year (luv u guys). With a new coaching regime and a ton of player turnover (only 52% returning production in 2022, that's the 3rd lowest in C-USA!!!), it's hard to come out swinging, especially against several teams with more talent or longer-tenured coaches.
There will be growing pains and slumps throughout the season, even if most things go right. Looking at the schedule, I can only find 3 for sure wins, and 2 maybe wins.
Best case I see is 5-7.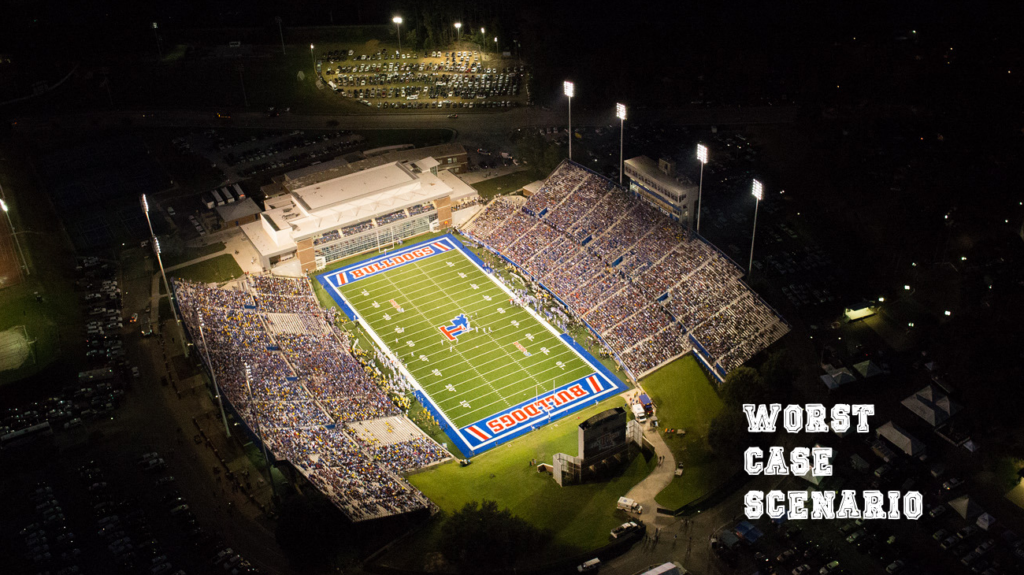 Evan
All those question marks I mentioned before? Let's say the answers go from "good enough to get you into LA Tech" to "so bad ULL hires someone else to take your test for you". That's a big shift!
Y'all. There's a version of reality where Tech starts the season 0-6 going into Homecoming against Rice. Mizzou and Clemson are obvious losses, but SFA is #10 in FCS preseason polls. South Alabama on the road after starting 0-3 isn't a gimme. UTEP is on the rise, and by October 15th UNT will have got to "oh shit I don't want to get fired!" Seth Littrell. The back half of the schedule is easier, but how hyped up will an 0-6 team be to play Rice… at FIU?
Still the worst case I think is 2-10.
Nathan
My best-case scenario answer assumed nothing will go wrong. But things will go wrong, and that's okay! We didn't hire Sonny Cumbie to get Tech into a New Years Six bowl in 2022. He's at least got until 2024 to do that.
Missouri can overpower Tech if their roster comes together. Stephen F Austin, even after being embarrassed on national television in Week 0, is still a tough opponent for an FCS team. We can skip right over Clemson. South Alabama will be playing will the full support of every Sun Belt team because they all hate us. That puts us at 0-4 before conference play even gets started.
UTEP and FIU seem like the closest teams our schedule has to "auto-wins", but MasseyRatings only gives us a 63% chance of beating either team. If the Bulldogs are a bit worse than expected, those could be coin flips. And being lucky is not where Louisiana Tech excels.
So an 0-12 season really is a possibility this year, if a lot goes wrong.
Josh
Worst case is 1-11. It's very hard to go completely defeated, just look at USM playing us last season in a game they had no reason to win. It's a big transition year and things could just not bounce the way we want them to, both on the field and off. We could lose a bunch of close games like last year or we could get the piss beat out of us. Who knows.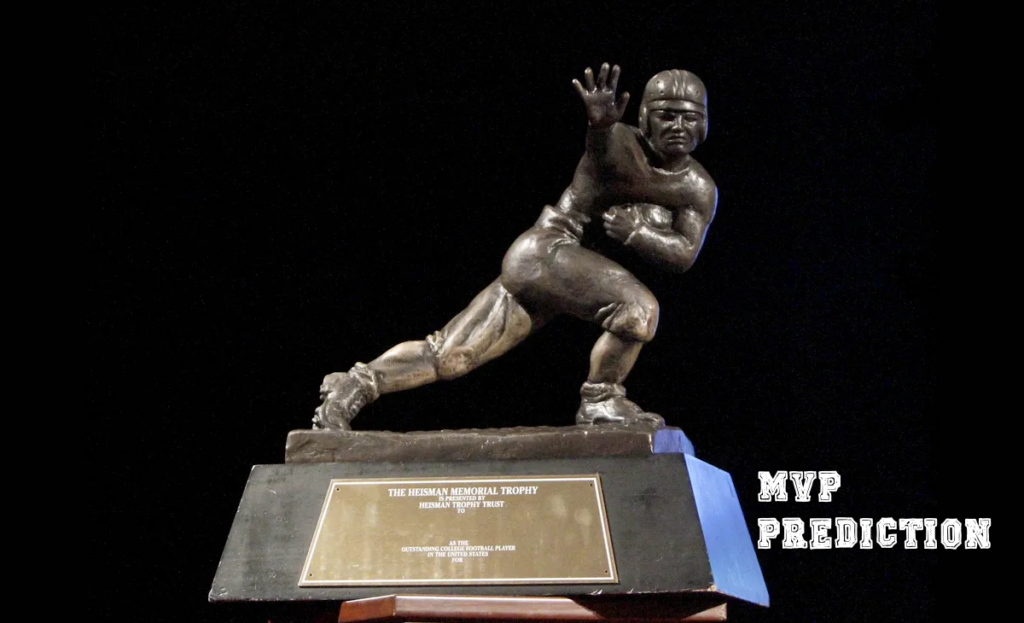 Evan
My end-of-the-year MVP is a newcomer to the team – Myles Brooks.
The pure cornerback has looked great in Fall camp after transferring in from SFA. He comes in having played in 31 games, breaking up 17 passes and intercepting 6. His familiarity with Scott Power's defense will give him a leg up on the competition, and by the end of the year, we'll be nervous that he'll declare early for the draft.
Nathan
I think Griffin Hebert is getting the Ryan Higgins treatment this year. Higgins was mostly written off in 2016 due to lackluster performance in the past, but a few years on campus allowed him to come into his own in his senior year. Hebert's move to tight end, coupled with an offense that may appreciate them, could allow Hebert to dominate, especially come conference play.
Josh
For me, it's gotta be Smoke Harris. We know how good he is and we've seen what he can do with the ball in his hands, but now I think we finally have a coaching staff that will try to put the ball in the hands of the best player as often as possible. I'm expecting an electric year from him.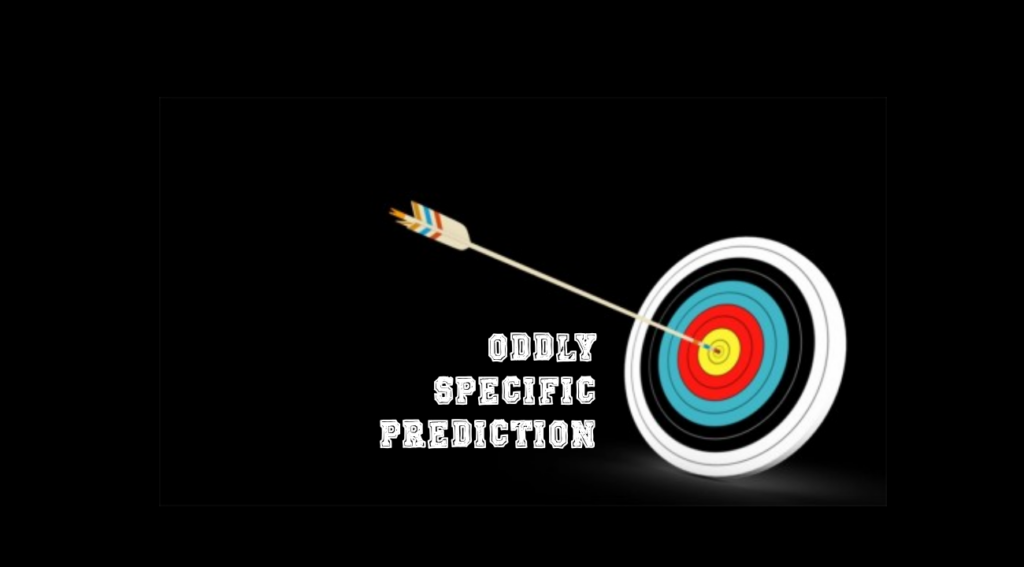 Evan
Tech won't lose a single game by one possession this year. (pls dear god)
Nathan
Greg Garner (the presumed starting RB) will not lead the team in rushing yards at the end of the year
Josh
Tech has a positive turnover margin in every game they lose, and a negative one in every game they win.