The 2020 football season… didn't end well. Between the back-to-back blowout losses, narrowly missing out on playing for a C-USA Championship, and well *gestures at everything*, it's safe to say it was a season (and year!) to forget.
But heading into the offseason, I thought that 2021 was going to be a complete slog of a season. After the way 2020 ended, how could I have confidence in the Bulldogs heading into Skip Holtz's 9th season at the helm? Way back in January, I was probably the most pessimistic I've been about a Bulldog football season since way before gtpdd was even around. Even in Skip's first season, there were the new coach jitters that are enough to get anyone excited.
Then came February and March, when our attention was stolen away by Junior Lofton's big boi post maneuvers. Every game from my man was like my In N' Out order: Double Double, Animal Style.
April, May, and June? Something completely different caught my attention: Tech Baseball's greatest season perhaps ever, and definitely in my time as a Tech fan. While I watched Phil Matulia's bottom-of-the-ninth-two-out-full-count-bases-loaded-game-winning-holy-shit-is-this-really-happening hit against USM… Yeah, I wasn't really thinking about the impending football season and how… bad… I thought it might be.
So when I finally turned my attention back to the gridiron Bulldogs, I wasn't expecting that anything could make me believe that this might be a magical season. But as it turns out, Skip was focused during all those distractions. When I re-entered the football part of the Tech Cinematic Universe, I didn't recognize what I saw! With TWENTY new transfers, how could I?
There are A LOT of fresh faces in the locker room. If you're anything like me, you're going to need a little bit of a cheat sheet heading into the Mississippi State game in a couple of weeks. Don't worry, I've got you covered. Here's a little about each guy on the offensive side of the ball, and why you should be excited about them coming to Tech. Check back next week for the Defense!
2021 Incoming Transfers – Offense
The Fearless Leader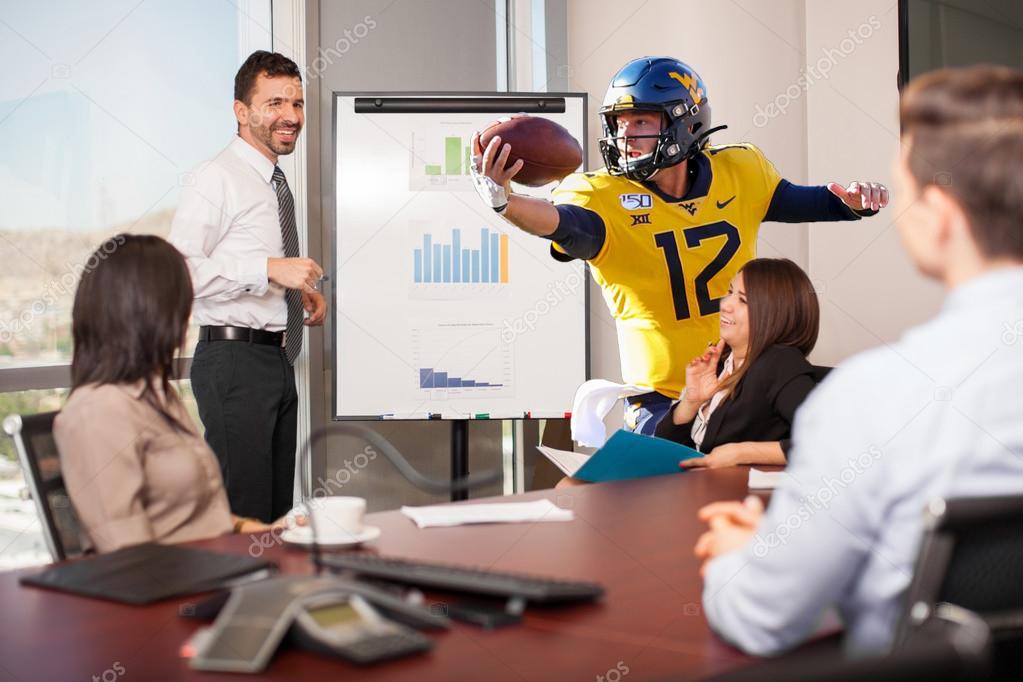 Austin Kendall, QB (Senior)
Previous Schools – West Virginia, Oklahoma
As Nathan wrote in an entire article dedicated to the 6th year senior, Kendall is a QB who already has two Masters degrees from WVU to go along with his Bachelor's in Communication from OU. He was a highly touted recruit coming out of High School in North Carolina, ranking as high as the 4th-best Pro-Style QB according to Rivals.com. But at Oklahoma, he sat behind Baker Mayfield… then Kyler Murray… then decided to (grad) transfer to WVU after the Sooners brought in Jaylen Hurts. At WVU, he started for a bit in the Mountaineers' worst season in recent memory, all while dealing with a hand injury and very little talent at skill positions to help him out. He ultimately lost that starting role to Jarret Doege for the 2020 season, and pretty had pretty much decided to hang up his cleats once and for all after the year was done. But Skip and Co. talked him into one last ride… Literally convincing him to give up an account executive position with a medical sales company to become the Bulldog signal-caller.
What will Kendall mean to the Bulldog offense in 2021? Well, he'll bring a breadth of experience at college football's highest levels. He's a great quarterback with a lot to prove after things really haven't gone his way at the collegiate level… Which sounds familiar!
The Running Backs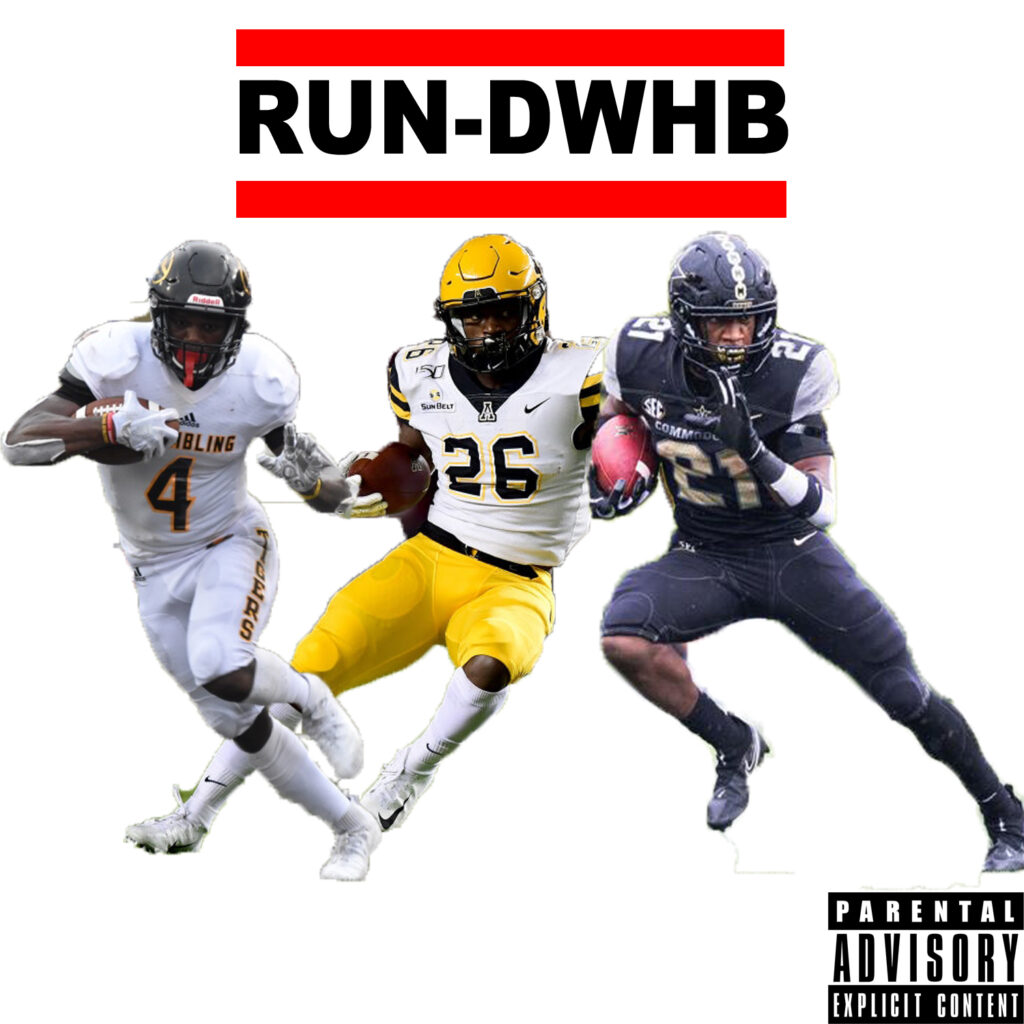 Kevin Dominique, RB (Junior)
Previous School – Grambling, Ball State
Prior to his career at GSU, Kevin Dominque went from Plaquemine High School all the way up to Muncie, Indiana for his redshirt freshman season. I guess he didn't like the cold too much, so he transferred to Grambling. He averaged 5.35 yards per carry and scored 5 touchdowns in two seasons as a Tiger. Against Tech in 2019, he weathered the heat and gained 68 yards on 16 carries.
Dominque, 6'1″, 218, should add depth to the running back room and push guys like Greg Garner for more carries. He's a seasoned running back with experience – he had two 100 yard performances in 2019 – and that's always a plus at this position.
Marcus Williams, Jr., RB (Senior)
Previous School – App State
This sixth year senior Running Back brings an every-down style to a backfield in sore need of improvement. After Justin Henderson's performance and then subsequent opt-out and Izzy Tucker's retirement from football following the NOLA Bowl, Tech's running back depth was pretty thin back on January 1. We were left with promising true freshman Harlan Dixon, a newcomer transfer last season in Greg Garner, and… that's literally it. That was the running back "room."
Williams played at App State for four years, averaging over 500 yards on the ground in each season he played. He also ran for 5.5 yards per carry and had six games with over 100 yards in his career. He dealt with some injuries last year that prevented him from running away with his day one starter role and preseason second-team all-SBC honors. But this season, the 5'10", 210 lb all-purpose back is ready to rumble. He'd be a hot pick for Newcomer of the Year on Tech's offense (yes, I am aware that there are A LOT of newcomers).
Keyon Henry-Brooks, RB (Sophomore)
Previous School – Vanderbilt
Keyon Henry-Brooks is a shifty and speedy running back is one of two players pulling a reverse Tommy McClelland this season. At Vandy, he ran for 746 yards, averaging 125 yards from scrimmage per game in 2020, on an offense that was… pathetic, at best. When he announced his intention to leave the Commodores last January, Saturdays Down South, an SEC Blog, made the case that quite a few SEC teams should try to sign him.
"He is absolutely in the camp of "dudes who would thrive playing for a better team." It appears likely he'll get that chance now"

Saturdays Down South
KHB isn't necessarily a power back (he's 6'1″, 207) OR a home-run threat (only one carry at Vandy went for more than 30 yards). But watch the dude's tape. He makes guys miss. Need four yards? He'll get you five and a half. Oh, and he can catch the ball extremely well out of the backfield. In the limited sample size of 2020, he was on pace for 500 yards receiving in a normal season. We'll take that all day!
The Receivers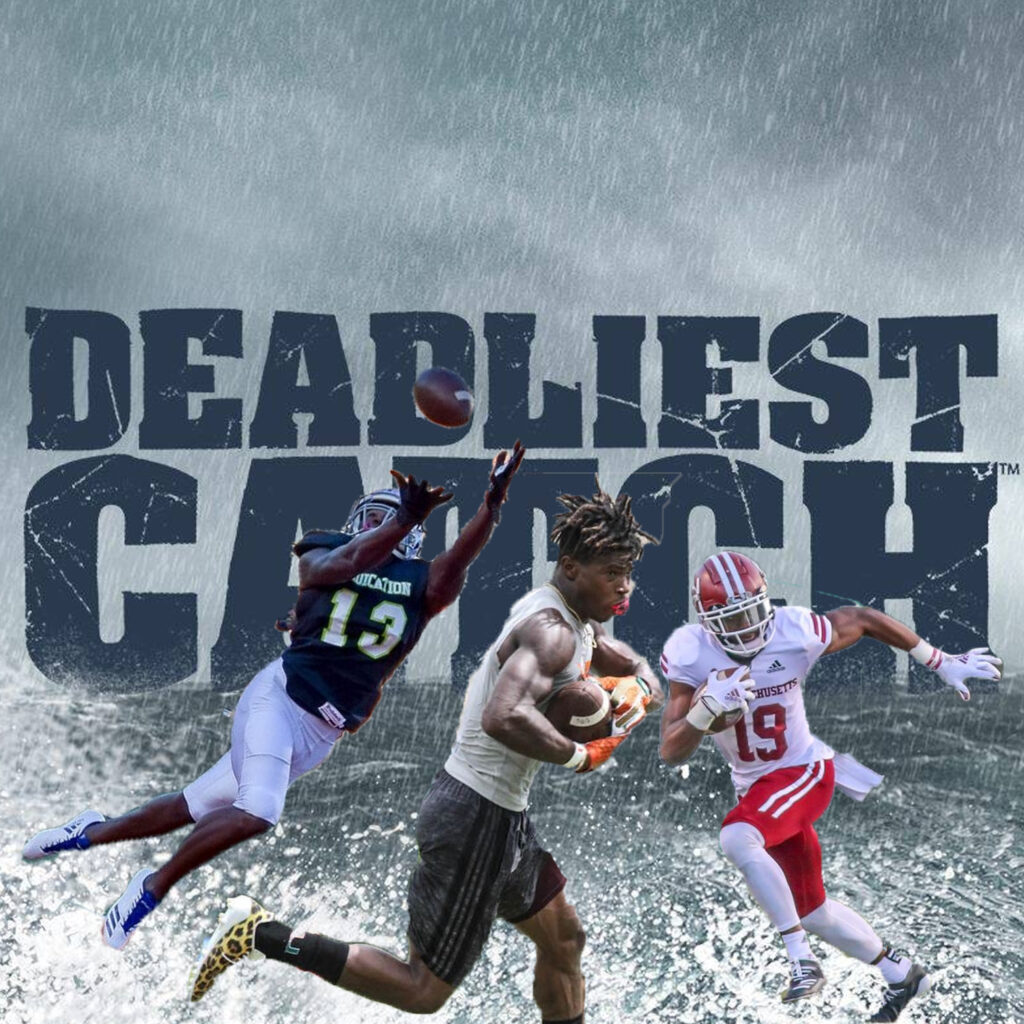 Samuel Emilus, WR (Senior)
Previous School – UMass
I'll admit, this is a little bit of a weird one on paper. Emilus comes to Tech from the Minutemen, where he caught 59 passes for 653 yards and 7 scores in three seasons. But before that, he's from Montreal, Quebec, where he competed in football, basketball, and soccer for Cure Antoine Labelle High School. He went the (Canadian JuCo route) and was rated the 4th overall prospect coming out of Vanier College after posting 100 receptions, 1900+ yards, and 21 TDs.
Emilus brings his 6'1″, 198 lb frame to a Wide Receiver room that desperately needs a replacement for Adrian Hardy on the outside. Can he be that guy? He was a pretty good receiver on an awful UMass team, but will it translate to Tech? I am very interested to see if he can take his game to the next level and be a guy that pushes Isaiah Graham to be better, too. Iron sharpens iron!
Jerrod "Bub" Means, WR (Freshman)
Previous School – Tennessee
Bub Means technically transferred in prior to the 2020 season, but since that was before the NCAA changed the rules to allow players one free transfer, he sat on the bench all season. Well, during games, anyway. The 6'2″, 204 lb receiver was impressive in practice all year after transferring in from Tennessee. This is another one of those, "Boy I hope he's great!" situations for me right now. But again, with the lack of experienced depth at outside receiver behind Isaiah Graham, it's easy to be excited about anyone lining up outside.
Ivan Thomas, TE (Sophomore)
Previous School – Hutchinson CC, FIU
A Tight End isn't exactly something we see a lot of in the Skip Holtz era of Tech football, but maybe Thomas can change that. He's 6'4″, 213 lbs, which will be a nice big target for Austin Kendall to throw to. After starting his career at FIU, where he had 7 catches for 44 yards in 11 games back in 2018, he transferred to Hutchinson CC. As a Blue Dragon, he caught 19 passes for 351 yards and led the team with 6 touchdowns in 2020. It may take Thomas some time to learn the offense, but once he's up to speed, look for him near the endzone. Tech ranked 56th in Red Zone finishing last season, so any additional depth and size towards the goal line is a welcome addition!
The Big Guys

Samuel Williams, OL (Senior)
Previous School – ULM
Samuel Williams, the first of what feels like a million OL transfers, is a 6'7″, 319 lb behemoth of a DUDE from ULM. If you need to get hype about Offensive Line transfers… you must not have watched Tech games last season. Here's a quick refresher: IT WAS BAD. Up to speed? Okay great. Williams started 16 games at Right Tackle for the Warhawks, and appeared in 33 total over his five years in Monroe. Now he brings his experience to Ruston as a sixth year "Covid" senior.
John Bolding, OL (Sophomore)
Previous School – ULM
Oh hey, another ULM guy! I guess their new coaching staff wants to test out the what happens if you try to play football with a bunch of ghosts as your starters? Anyway, John Bolding is a bit of a depth piece for the Bulldog OL. He appeared in one game as a Warhawk (back in 2019 against FSU). His uncle, Joshua Bradley, played for Tech and the Tennessee Titans. Also, apparently, his cousin is current Bulldog OL Joshua Mote. So Tech football runs in his family! But seriously, if there was one key problem with Tech last season, it was the depth (or lack thereof) on the offensive line. So we welcome you with open arms, sir!
Kellton Hollins, OL (Senior)
Previous School – TCU
Hollins is a 6'2″, 292 lb interior offensive lineman looking to make a difference in Ruston for his final collegiate season. And when I say make a difference, I mean both on AND off the field. He appeared in 23 games for the Horned Frogs, starting 11 at center and 1 at guard. But by the time he was a sophomore, he was already serving as a team captain because of his leadership in the locker room. On top of that, he was named 2020 first-team All-Academic Big 12, 2019 Jason Witten Collegiate Man of the Year Award semifinalist, and a 2019 Big 12 Champions For Life representative. He's the kind of guy you just want on your team… And did I mention he plays on the offensive line? So, yeah, we want him on our team.
Chris Fournier, OL (Senior)
Previous School – Lehigh
Fournier is Tech's second pickup from the Great White North. Like up above the states; the big land mass that the rest of the world hates? But while the rest of his buds were drinkin' Moulson and goin' oot fer a rip, bud, Chris Fournier was honing his craft on the OL at Episcopal High School in Ottawa. He took his talents to Lehigh and appeared in 31 games, starting 27 mostly at left tackle. As a freshman, he also started three games at center, so he's got some versatility. And if you told me on January 1st that we'd bring in a combined 40+ starts at offensive tackle, I'd have pinched myself because that would've DEFINITELY been a dream. But add Fournier and Williams and here we are!
Demarcus Gordon, OL (Sophomore)
Previous School – Copiah-Lincoln CC
Rounding out the offensive linemen and the offense as a whole is the 6'5″, 320 lb Demarcus Gordon from Copiah-Lincoln CC. Coming out of high school, Gordon was a three-star prospect with skills at both tackle and guard. He chose to go the JuCo route and appeared in ten games in two seasons at Co-Lin CC, earning second-team All-MACCC South honors in 2020. To me, he's another depth piece for now that could develop into a starter in the future.
---
Check back next week for the Defensive transfers!