The 2020 football season… didn't end well. Between the back-to-back blowout losses, narrowly missing out on playing for a C-USA Championship, and well *gestures at everything*, it's safe to say it was a season (and year!) to forget.
But heading into the offseason, I thought that 2021 was going to be a complete slog of a season. After the way 2020 ended, how could I have confidence in the Bulldogs heading into Skip Holtz's 9th season at the helm? Way back in January, I was probably the most pessimistic I've been about a Bulldog football season since way before gtpdd was even around. Even in Skip's first season, there were the new coach jitters that are enough to get anyone excited.
Then came February and March, when our attention was stolen away by Junior Lofton's big boi post maneuvers. Every game from my man was like my In N' Out order: Double Double, Animal Style.
April, May, and June? Something completely different caught my attention: Tech Baseball's greatest season perhaps ever, and definitely in my time as a Tech fan. While I watched Phil Matulia's bottom-of-the-ninth-two-out-full-count-bases-loaded-game-winning-holy-shit-is-this-really-happening hit against USM… Yeah, I wasn't really thinking about the impending football season and how… bad… I thought it might be.
So when I finally turned my attention back to the gridiron Bulldogs, I wasn't expecting that anything could make me believe that this might be a magical season. But as it turns out, Skip was focused during all those distractions. When I re-entered the football part of the Tech Cinematic Universe, I didn't recognize what I saw! With TWENTY new transfers, how could I?
There are A LOT of fresh faces in the locker room. If you're anything like me, you're going to need a little bit of a cheat sheet heading into the Mississippi State game in a couple of weeks. Don't worry, I've got you covered. Here's a little about each guy on the defensive side of the ball. If you missed last week's post on the offense, check that out now!
2021 Incoming Transfers – Defense
The Ballhawks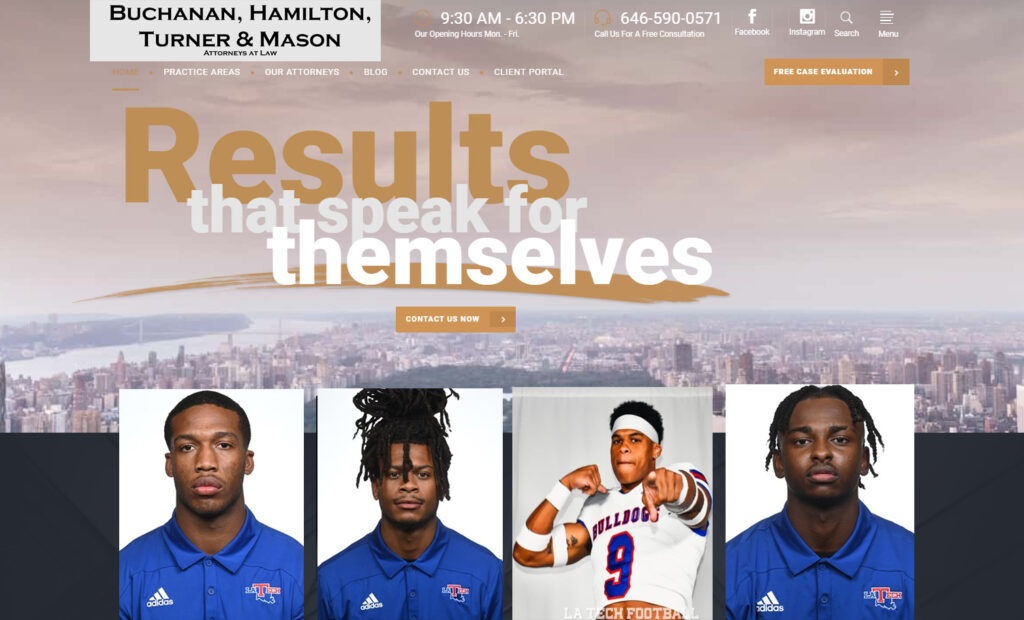 Baylen Buchanan, DB (Senior)
Previous School – Tennessee
Let's start out the defense with a BANG here, eh? Baylen Buchanan comes to Tech from Tennessee, where he last saw action as a Junior in 2018. He started in all 12 games for the Vols that year, and saw most of his action at Cornerback (but also slotted in as a nickel corner and safety when necessary). He sat out the 2019 and 2020 seasons due to a spinal injury, but that appears to be cleared up and he is ready to play again. In his career at UT, he played in 25 games, racking up 73 tackles, 3 TFLs, five pass breakups, and a forced fumble.
On a Tech defense that lacked consistency in pass defense last season, I think Buchanan will be a day one starter alongside True Sophomore (aka Covid Freshman) Cedric Woods. The main question about Buchanan is whether he'll be in football shape after sitting out for over two years. But if the answer to that question is "Yes", look out, C-USA! Oh, also… His dad is former All-Pro CB Ray Buchanan, who played for the Colts, Raiders, and Falcons.
Elijah Hamilton, CB (Senior)
Previous School – Vanderbilt
Like Keyon Henry-Brooks on the offensive side of the ball, Elijah Hamilton is pulling the reverse TMac. And like fellow CB Baylen Buchanan, he is also the son of a former Falcons defender… Ruffin Hamilton. At Vandy, Elijah appeared in 41 games and served as a team captain for the 2020 season. He played his best ball towards the end of his days in Nashville, registering 7 tackles against #6 Florida and 8 against Mizzou in back to back weeks last November.
Elijah Hamilton should slot into the lineup on passing downs and also push for some playing time in relief of the guys ahead of him on the depth chart. He'll also contribute in the locker room with his leadership skills in a position group that's got a lot of newcomers and younger guys. I'm extremely interested to see how he contributes both on and off the field!
Qua'veon Turner, DB (Freshman)
Previous School – ULM
Turner is yet another player coming over from ULM in what can only be described as a "parting of the Ouachita."
AND AFTERWARD BLACKWELL AND SLOAN WENT IN, AND TOLD TERRY BOWDEN, THUS SAITH SKIP HOLTZ OF LA TECH, LET MY PEOPLE GO
In fact, Turner was so quick to get out of Monroe that they don't even have a bio up for him on their website! Prior to spending the 2020 season… apparently at ULM…? Qua'veon graduated from Ferriday High School, where he registered 174 career tackles, 18 passes defended, and forced 17 turnovers. He also scored four defensive touchdowns! That's pretty good. It looks to me like Turner is a depth piece that Tech will seek to develop into a future starter. Look form him to contribute on special teams here in 2021.
Myles Mason, S (Junior)
Previous School – Arkansas
Hey! Another SEC DB whose father played in the NFL in the 90s! That's a weird trend (three players makes a trend, right?). At Arkansas, Mason appeared in 27 games and had 58 total tackles, including 25 solo and 1.5 for loss. According to the Arkansas website, he's 6'2″, 204, but apparently now that he's in Ruston he's shrunk to 5'6″ and gained a single pound. I didn't know the SEC bias in recruiting was THAT powerful!
Mason is a bit of an enigma to me right now. Coming out of high school he was a highly regarded three star recruit with offers from LSU, Tennessee, Auburn, and Mississippi State. But he never developed into the starter that Arkansas was hoping for. He got most of his snaps as the third safety in 6 DB packages (also known as "Dime" defense). Will he serve that same role here at Tech? With BeeJay Williamson seemingly in firm control of his spot, will Mason slot ahead of guys like Khalil Ladler and Jaiden Cole who have been around longer? We shall see September 4th, I suppose!
The Pounders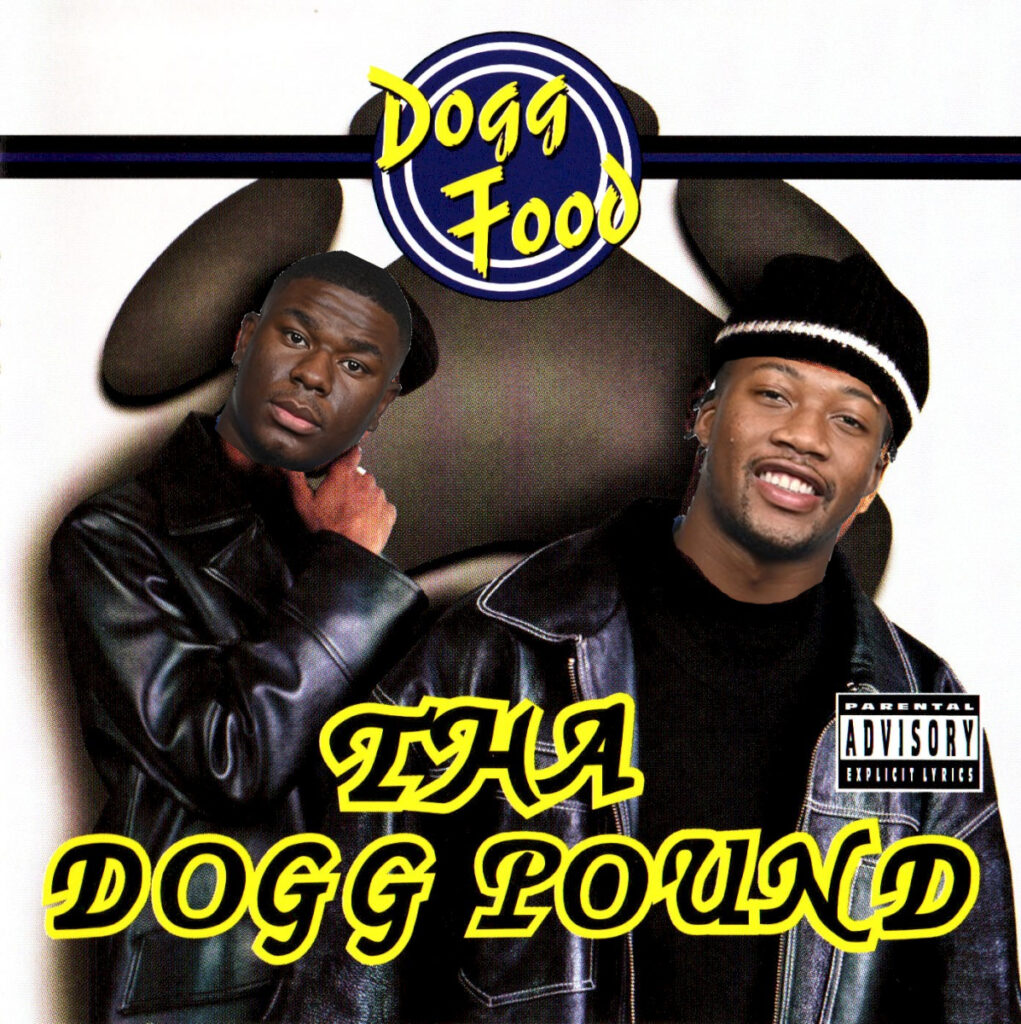 Rasheed Lyles, DL (Junior)
Previous School – Jackson State, Trinity Valley CC
Rasheed Lyles is a 6'2″, 267 lb who's had a whirlwind of a 2021 offseason. At Winnfield High, he played both Defensive Tackle and End, racking up 101 tackles and 12 sacks his senior year. He decided to go the JuCo route and played in 11 games for the Trinity Valley CC Cardinal in 2019 and 2020, amassing 29 tackles and 3.5 sacks. He also forced and recovered a fumble. Then, he transferred to Jackson State to play under Deion Sanders, but it appears that he sat out the 2021 Spring FCS season and decided to transfer to Tech afterwards. Lyles looks like a depth piece to me on a defensive line that needs someone to step up and be a monster pass rusher. I'm sure he'll get some minutes in the rotation here in 2021.
Antonio Whitaker, LB (Junior)
Previous School – Louisiana College
Whitaker comes to Tech from Louisiana College, where he appeared in 15 games from 2018-2020 and had 58 career tackles. He's also a Mechanical Engineering major, so that may have something to do with him transferring up to Ruston as well. With the Linebacker rotation pretty much locked in between Tyler Grubbs, Trey Baldwin, Maki Carabin, and Kody Fulp, it's hard for me to see Whitaker getting playing time this year. But as a member of the 2017 West Feliciana state championship track team, maybe he's got the speed and ability to make an impact on Special Teams!
Bonus: Special Teams
The "Futbol is Life" Gang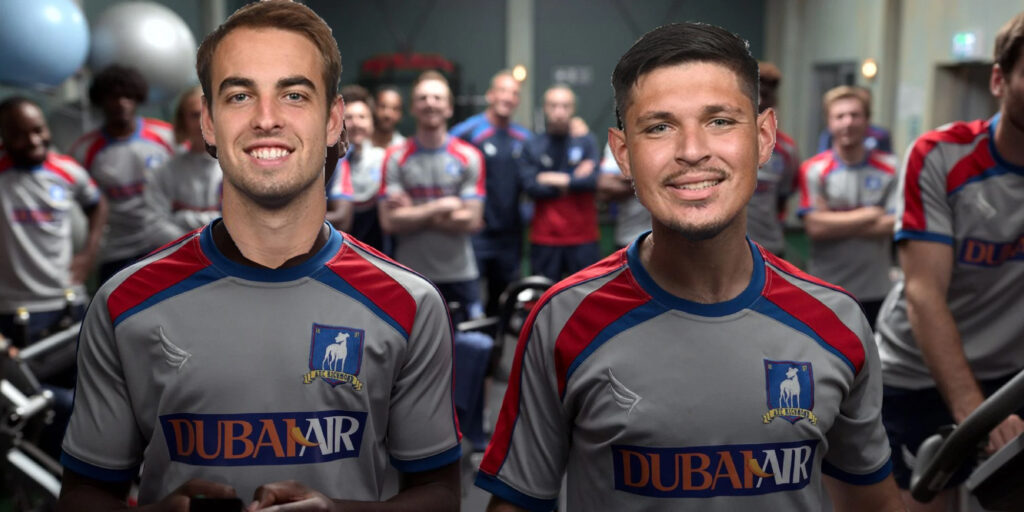 Cesar Barajas, K/P (Senior)
Previous School – Southern
Speaking of Special Teams, Tech's punting of late has been… real bad. Last season, the Bulldogs ranked 110th in the nation with 34.98 net yards per punt. A lot of that was due to inconsistency at the position from punters Brady Farlow and Garin Boniol, and kicker/punter Jacob Barnes. With Farlow graduated, Boniol transferring out to UCF, and Barnes spending most of his time as Tech's starting placekicker… It's safe to say we needed help. Barajas comes up to Ruston from Southern, where he averaged 41.76 yards per punt from 2018-2021, while also serving as the placekicker in 2019 and 2021 (11/14 FG, 33/34 PAT), and the kickoff specialist. If Barajas can just bring his current punting average to Tech, the Bulldogs would rank in the top 25% of FBS teams in punting. We'll take that!
Austin McCready, K/P (Freshman)
Previous School – Memphis
A bit more of an unknown than Barajas, Austin McCready comes to Tech as a "Covid" True Freshman who spent his totally real freshman year at Memphis, where he punted twice for an eye-popping 57.5 yards per attempt. Before that, he went to High School at John Curtis, where he was named the first-team all 5A punter in 2019 and a MaxPreps Sophomore All-American in 2017. While at Curtis, he averaged 42 yards per punt. Maybe the punting battle is more exciting than I thought!