Last year was a bit hard to predict. Not only did the schedule change multiple times through the course of the season, players often had to sit out games due to covid-protocols. But despite this, our 2020 season preview predictions were probably as spot-on as they've ever been: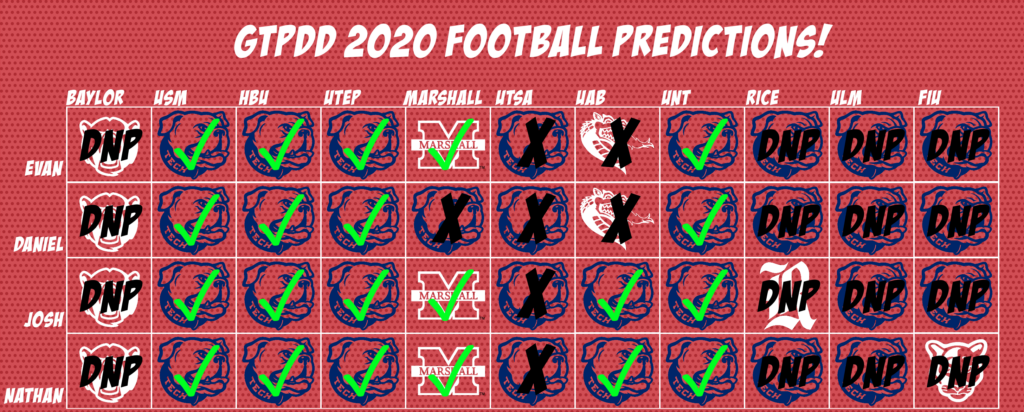 Josh and Nathan only got one game incorrect, and that was the one-point loss to UTSA that I'm still not ready to talk to my therapist about.
But that was last season. Now it's 2021, so let's talk about 2021 things. But before we start predicting things, let's go over our gtpdd football season content schedule.
Sunday:
– Weekly C-USA Pick 'em opens
Monday:
– Game Recap Podcast
Tuesday:
– Nathan's Stat Attack post on BleedTechBlue
Wednesday:
– Weekly gtpdd Contest goes live
Thursday:
– Game Preview Podcast
Friday:
– Evan's Three Keys to Victory post on BleedTechBlue
– Need to Know blog post
Saturday:
– Game Day!

Plus a lot more on our Twitter accounts @gotechplsdntdie and @gtpdd_stats. And with all that out of the way, let's get to the preview!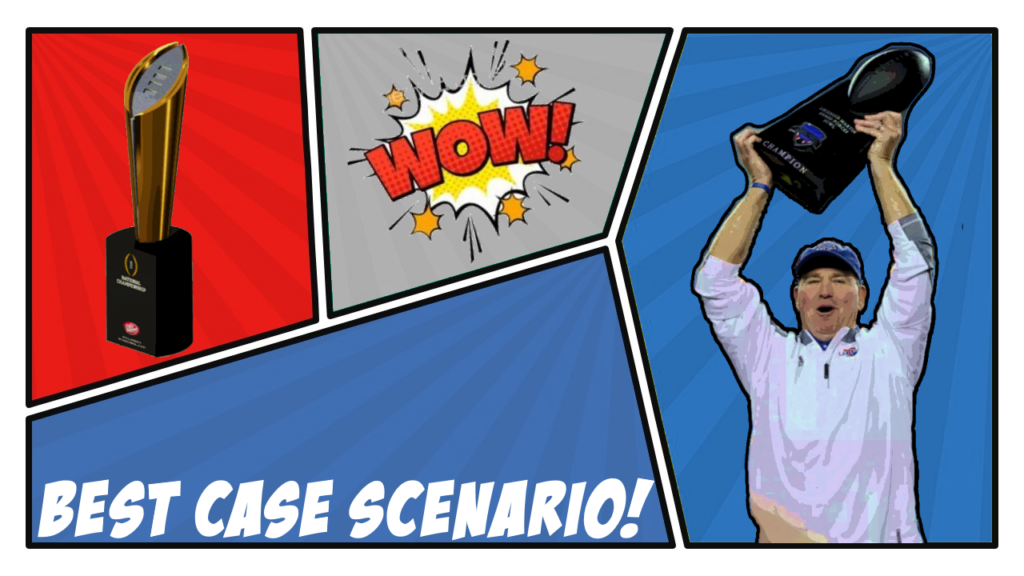 Best Case Scenario
Nathan: This may be the first time in gtpdd history that I don't think there is a possibility that Tech can end the season undefeated. Even if every transfer player is as good as we've hyped them up, it will take some time for the unit to gel. So even in a perfect world, the Bulldogs will lose the opener to Mississippi State. After that is FCS Southeastern, who is actually the team I am second-most afraid of, so I'm marking that down as a loss as well. But since this is a "best-case scenario" prediction, I will predict that Tech then sweeps the rest of the schedule and ends at 10-2.
Evan: With so many transfers incoming, and a lack of actual game experience in a lot of position groups, this team has a LOT of question marks. In my best-case scenario, all of those question marks turn into exclamation points. Austin Kendall finally proves he's a great collegiate quarterback, the offensive line gels behind Coach Guge and gives our QB a chance to actually go through a progression, and the running back room ends up one of the best not just in CUSA, but in the nation. Defensively, someone steps up and becomes the next JayFerg, Big Milt, etc., and in the secondary Woods and Baylen Buchanan are 1-2 punch reminiscent of Sneed and Amik. With all that being said, I think we *could* beat everyone on the schedule. But even though the biggest Bulldog-tinted glasses, I still see losses to MSU and NC State. 10-2.
Josh: In real life, I am eternally the optimist, and when it comes to Tech football, that usually bites me in the ass. So in trying to temper my expectations this year, even in the best case for the Bulldogs, I don't think we can beat the teams that have massive advantages over us, i.e. P5 teams, so that gives us at the very least 2 losses. Now with all the transfers coming in, especially at QB, and a hopefully much-improved O-line, we can put points on the board and keep the rest of C-USA from scoring too much on us. Like both Nathan and Evan, I see 10-2 as the ceiling.
Matt: LaTech goes 11-2, winning the C-USA title, makes a bowl, wins it, and ends the season 12-2. Losses to Mississippi State and NC State are definite, the rest is possible.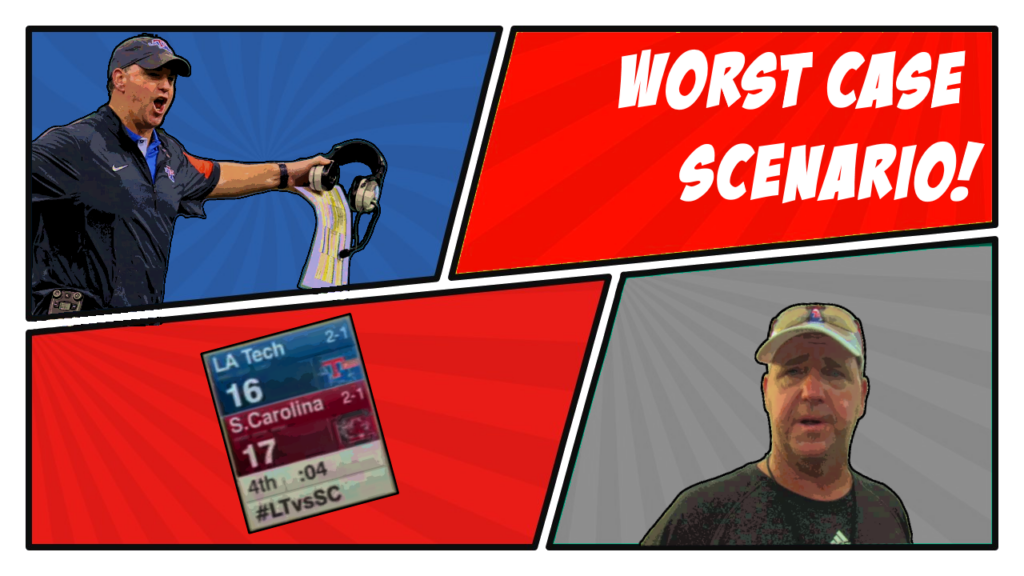 Worst Case Scenario
Nathan: So what happens if the majority of the transfers don't live up to their expectations? The only games I have down as automatic wins are UTEP, Old Dominion, and Charlotte. And since this is the darkest timeline, I'll say Tech loses every game but those three but also somehow lose to Charlotte. 2-10.
Evan: If you look at the MasseyRatings.com win likelihoods right now… It's very bleak. Tech's highest chance to win a game this season is 67% against Southeastern…. Yowza. Now, those predictions are highly based on last season and don't take into account any transfers or player development in-between seasons. But with that being said, what if none of the transfers work out? It's easy to go super pessimistic based on what we saw towards the end of last season. But even in a 2020 that was pretty bleak, Tech still went 5-4 in the regular season. I just can't see 2021's squad doing any worse. I'll say that in the worst case, we drop MSU, SMU, NC State, UTSA, UAB, and USM and end up 6-6.
Josh: Things could also go very poorly for the Bulldogs this year. And by poorly, I mean disastrous. I'd like to say that there are several games I am at least 85% confident that will be wins, but as Tech has shown, any loss is possible. I can only pick 2 for sure wins and a bunch of question marks and with the transfers and coaching changes who knows what this team will look like. Assuming everything goes horribly wrong, Tech could crash into a 3-9 year and subsequently make me question if I still enjoy watching sports.
Matt: LaTech goes 4-8 and everyone is really disappointed about it. While I do not see how the team could be this bad, it's a crapshoot every year when and if the Bulldogs will win the games they should win and/or closeout games in which they are on the verge of winning.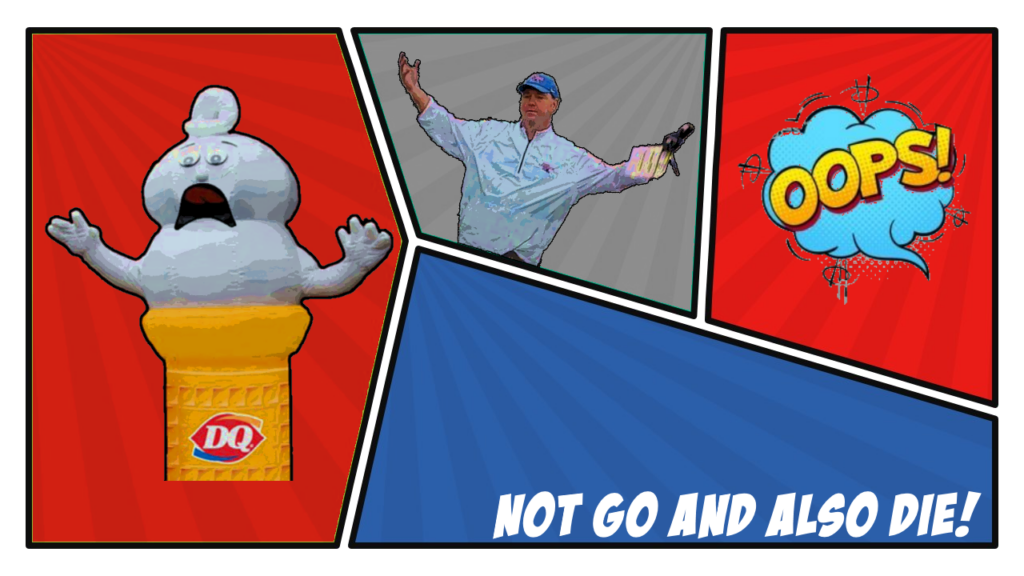 Where will Tech not go and also die?
Nathan: I really hope I'm wrong about this, but FCS Southeastern really scares me. Maybe I'm not over my 2014-induced trauma, but after what will probably be a pretty bad beat-down in Starkville, Tech will return home to face the best offense in the FCS.
Evan: There are a couple of spots on here for the Baffling Conference Loss™ to make its triumphant return. Any game in the desert has me spooked ever since Tech's super-powered 2012 offense struggled against NMSU, so I'll go with UTEP as the primary candidate. Although we are also 0-1 all-time against ODU, too…. Hmm.
Josh: I mean, it's very obviously Mississippi State. In the Coach Holtz era, the combined score between the teams is 147-44 in their favor. I'm fully expecting another beat down.
Matt: I never reserve this answer for a potential loss to a team the Bulldogs should normally defeat (queue the 2014 NSU game film). LaTech will not go to Starkville, and they will also be decimated. Alexa, play "Theme from PIrates of the Caribbean".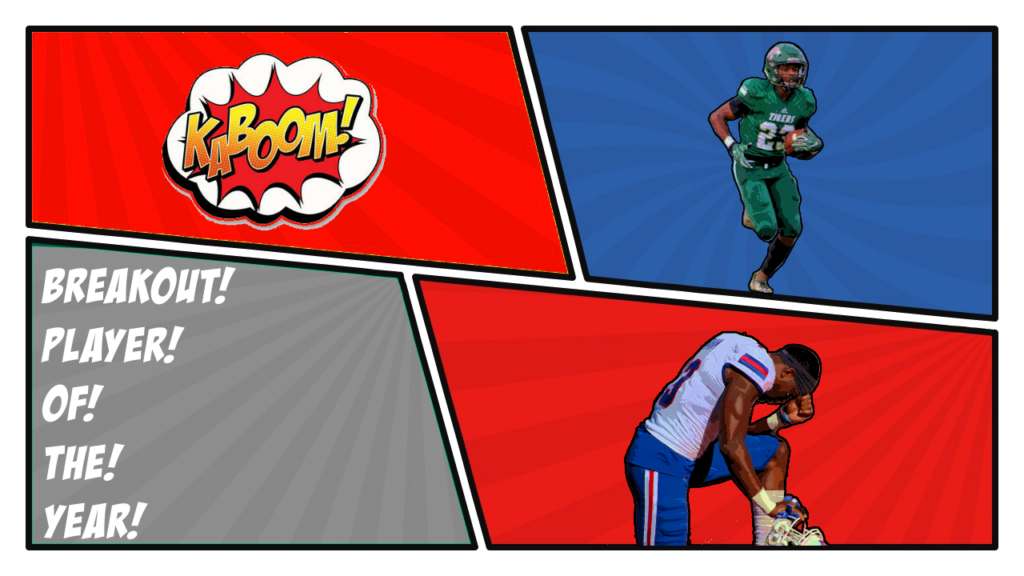 Breakout Player of the Year
Nathan: Smoke Harris. Smoke has been an important part of the offense for the past few years, but I think this is the year he finally breaks out. With an improved offensive line and Austin Kendall slinging the ball, Smoke can be used less in quick WR screens and more in the downfield passing game. I expect to see Smoke torching the high safety at least once per game in 2021.
Evan: There are a lot of possibilities here. The whole offense may be candidates for "Newcomer of the Year" at the end of the season. But I think Baylen Buchanan, the cornerback transfer from Tennessee, has a chance to be something truly special this season. He sat out two years for the Vols due to an injury, but before that, he was a starter in the SEC. He and Cedric Woods may have a chance to make the Bulldogs secondary a force to be reckoned with again.
Josh: Carson Bruno. He might not have the flashiness of a "skill position" player or the highlight reel, but I think he grabs a starting spot on the line by the end of the year and locks down the RT position and in the best way to compliment a lineman in my opinion, we don't hear him mentioned a whole lot because he does such a great job at protecting the QB.
Matt: The obvious answer is Austin Kendall. Perpetual underachiever, and nearly retired football player, this is a chance to go out on a high note much like Jeff Driskel did when he arrived from Florida or Cody Sokol from Iowa. Despite my reservations, look for him to be the MVP of this season should everything fall into place.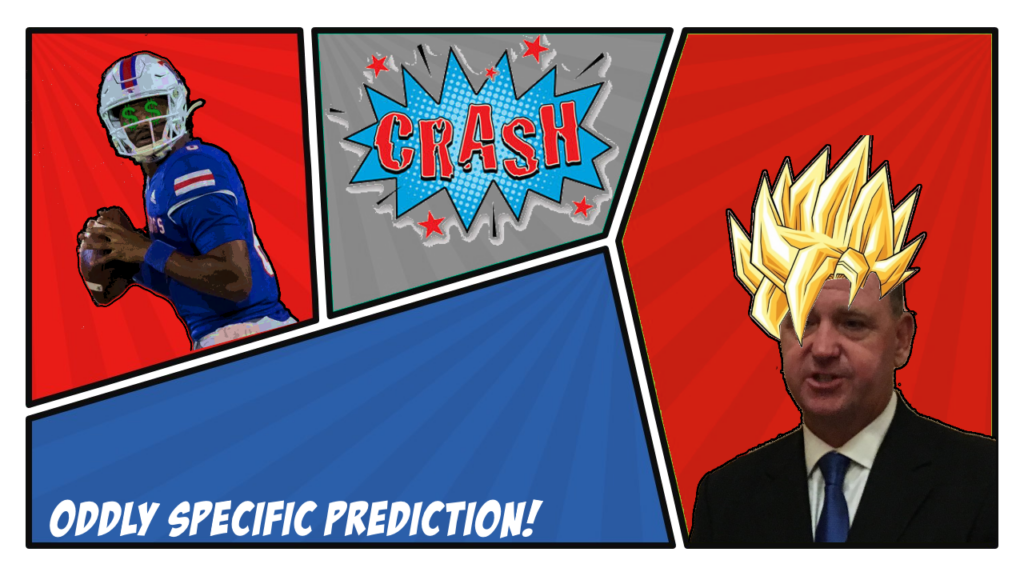 Make an oddly specific prediction
Nathan: Harlan Dixon will end the year with the most yards per carry among Tech running backs although he will not have the most carries.
Evan: The Tech – SMU game featuring Sonny Dykes' first trip to Ruston since fleeing back in '12 will be the lowest-scoring game in the month of September.
Josh: Tech winds up out of the conference championship race, but manages to play spoiler for the #1 team in the west division somehow and essentially sends the #2 team to the championship game.
Matt: LaTech will commit 6 turnovers in a game. Which game? Probably the one they should win but will refuse to do so. I am looking at you, SELA.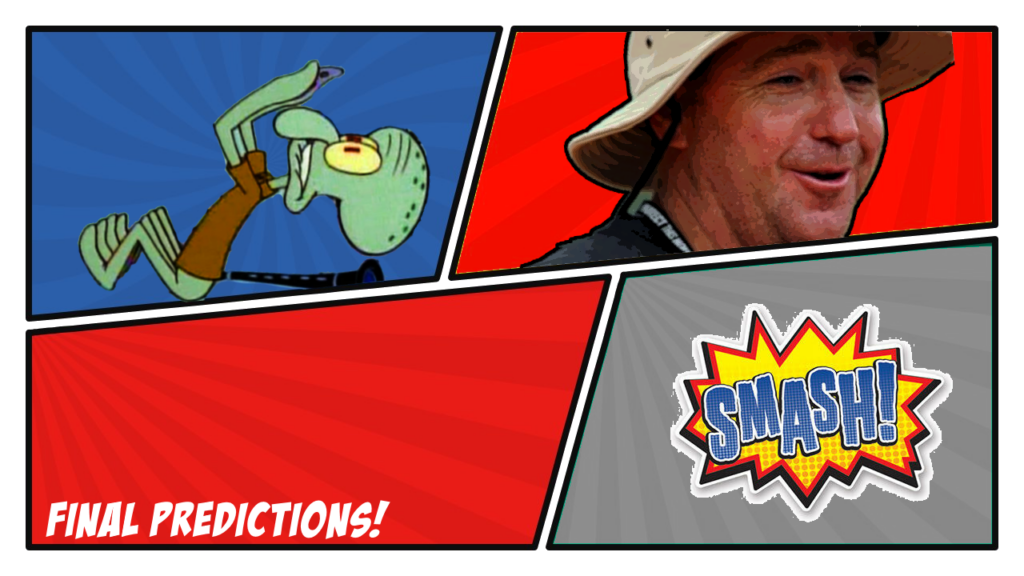 Final Predictions
Nathan: I do really think that Tech starts the year off 0-2 after losses to Mississippi State and Southeastern, but I also very much believe in this team. I think Tech will drop one more game in conference play (let's be on-brand and say Rice), but that puts Tech at 9-3 and in the Conference-USA championship.
Evan: My best-case scenario from above feels a lot more likely than my worst-case. If you'd asked me back in February, that would've been the complete opposite! But now, I'd say that we are most likely going to drop the two P5 games and lose at least one of the UTSA, UAB, and USM games. It's very hard to say without seeing this team in action, but anywhere from 7-5 (with a loss to SMU) and 9-3 (with only one CUSA loss) feels within the realm of likelihood. I'll say 9-3 as well, but we're biting our nails on November 26th hoping that UAB loses to UTEP to book our trip to the title game.
Josh: I'll be very honest. The more I read about camps and how the players are performing, the more Bulldog Blue Kool-Aid I drink. I'm getting more and more excited as the season approaches, even after a huge letdown at the end of last season. I'm very optimistic about the QB situation and the offense as a whole. I think the Bulldogs can put together a run at a C-USA championship as long as everyone is on the same page. The talent is there, it's just up to the coaching to get us where we want to be. I still believe we lose the P5 buy games and probably drop two more somewhere along the way (like Evan, it's probably between USM/UAB/UTSA/SUM). I think 8-4 with a shot at the title game is a healthy expectation from this team, which is definitely an optimistic take if you take a look at some of the other Tech related message boards.
Matt: I suppose this is my "Average Case Scenario": LaTech goes a middling 7-5, makes a bowl, and wins it. There will be at least one crazy loss I am certain and the usual losses to the bigger schools. But, I also expect one great win against a team the Bulldogs have no business beating. All of this will make for a rollercoaster season, something I will thoroughly enjoy as both a fan of college football and a sadist for LaTech one-point losses.