Tech travels down to Houston tomorrow night for a meeting with the winless Rice Owls. But before you watch the game, you need to know a few things. That's where we come in!
How to Watch
This game is being broadcast on ESPN3, which basically means if you've got ESPN on your cable subscription package, just go to watch.espn.com and sign in with your provider. If you don't have ESPN through any kind of subscription, you can get it with YouTubeTV (If you're like me and you accidentally paid $50 last week instead of using the free trial, you're good to go), Hulu Live TV, Sling Orange, or any level of PSVue.
Other People's Predictions
ESPN FPI: Tech has a 68.3% chance to win
Massey: Tech has a 77% chance to win
Vegas (OddsShark): Tech wins, -9
SP+: Tech wins, 34-17
BleedTechBlue: Tech wins, 38-13
NCAA 14 Simulation: Tech wins, 28-14
What to Watch For
Evan: This week, it will be important for Tech to shut down two of Rice's wide receivers: Austin Trammell and Brad Rozner. Together, these two account for over 65% of Rice's passing game. Rozner is a bigger target, at 6'5″, who has caught 16 passes for 250 yards. Trammell is smaller, but presents a threat due to his speed. He's caught 18 passes for 232 yards and a touchdown so far this season.
Look, it's no secret that Tech's secondary got torched last week by FIU's James Morgan. He completed 29 passes for almost 400 yards. Amik Robertson, the best lockdown corner in CUSA, did not look the part last Friday. He gave up a couple of deep balls to FIU's receivers, which was uncharacteristic for him. Late in the game, Morgan seemed to be testing him, throwing at Amik on purpose as if to challenge him to be better.
I'm excited to watch Amik bounce back from his struggles last week against the Panthers. Rice's QBs are decidedly NOT James Morgan. They're not even close. Rice's receivers are nowhere near as skilled as FIU's. Amik should have a field day, so it'll be fun to watch.
Hot Taeks
Evan: Rice is bad, until you put hot sauce on it. Then it's very good.
Daniel A: Their football team is bad, but their band is good.
The Rice band (@ricemob) taking a shot at Baylor's LGBTQ policies in its halftime performance vs. the Bears.

They spelled "Pride" at the end. pic.twitter.com/C34LxxyIdM

— Glynn Hill (@RiceChron) September 22, 2019
Josh: J'Mar is gonna throw for 400.
Nathan: Tech is the better team, but they aren't winning this one.
Daniel S: Nathan's Taek is dum
Interesting Tidbit
William Marsh Rice was born in Massachusetts in 1816. In 1838, he moved to Texas to try to make a better life for himself. Long story short, he got SUPER rich over the next several decades. Like, filthy rich.
He had always carried an interest in education, so when he got close to kicking the bucket, he wrote a will that left a large portion of his fortune to set up a college for Texans to attend, tuition-free.
There was only one problem… Rice was super rich and everyone knew it, so he had enemies. Enemies that could stop Rice University from ever coming to fruition.
Turns out that one of William's enemies was actually someone very close to him: Charles Jones, who worked for Rice for years as his personal valet. Jones, with the help of one of Rice's attorneys (Albert Patrick) conspired to MURDER Rice and steal his fortune.
Patrick had been named one of the executors (person who deals with the estate after a person dies) in an earlier version of Rice's will. In that version, Rice left a 50% stake of his nearly $4 million estate to found the University.
By 1900, though, Patrick and Jones had decided that they should forge a new version of the will that gave them everything. After completing the fake will and forging Rice's signature, the pair waited for Rice to die. And they waited. And waited.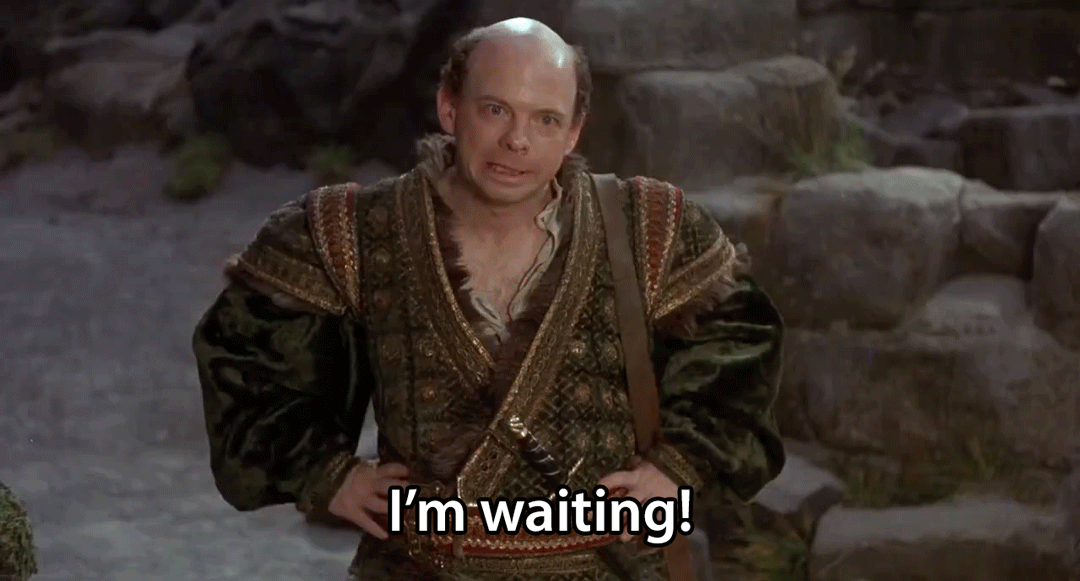 Finally, to speed things up a bit, Jones started slipping Rice mercury pills that were supposed to kill him faster, but all they did was make him sick. So they waited some more. Until:
Jones gave Rice a dose of laudanum, then used a chloroform rag to finish him off. They attempted to have him quickly cremated, so that no one would perform an autopsy to see what happened.
Unfortunately for the hapless criminals, Patrick couldn't wait for the inheritance money to come in. He also forged Rice's signature on a $25,000 (over $750,000 today) check made out to himself. A banker immediately flagged that as suspicious, and that led to Jones and Patrick's downfall.
The story made for sensational news, and papers around the country reported even the most minor developments as new details emerged.
In court, Jones flipped on Patrick in exchange for immunity. Patrick was sentenced to death, but his sentence was later commuted. Eventually, he received a full pardon because of concerns about the evidence in the case. He actually went on to practice law for about 20 more years after being released from death row!
Anyway, Rice's fortune went on to found Rice University as a tuition-free institute for white Texans. It was tuition-free until the 1960s. In 1963, the university filed a lawsuit to allow them to change their charter to: a) allow non-white students in and b) charge students boatloads of money to attend. Yay?
Final Predictions
Evan: Tech has better playmakers at every single position on the field. That being said, we always have a game or two that we here at gtpdd have dubbed the Baffling Conference Loss™. Will the BCL happen tomorrow night in Houston…?
Nah.
Tech wins, 35-17
Josh: I mentioned this on the gtpdd podcast, but Tech should win convincingly. Rice is 0-4 and while they have played some tough opponents, they haven't put up much at all stats wise either. Tech simply is the better team by all metrics. So, if Tech plays to its strengths on offense, bounces back defensively, and doesn't let Rice control the clock/tempo of the game, it should be an easy win.
Tech wins, 34-21
Nathan: Rice has played against four teams who have Massey ranks of 52, 30, 10, and 54. The games against the two teams in the 50s ended with Rice down by one possession. The Owls are the best 0-4 team in college football.
Oh, and Tech's Massey rank? 88th.
Rice wins, 20-13
Daniel S: I'll be honest i'm worried about this game. It has the classic trap game feel to it, and I hate that feeling. Despite that, I'm confident Tech will go into Houston mentally prepared for this game. Rice is way better than their record suggests, but when it comes down to it we are just the better team.  It will not be easy but if we have a good showing from both our offense and defense, I am confident that we'll get the win.
Tech wins 37-24