It's weird to play on Friday night. Saturday is good. Thursday is okay. Fridays aren't as weird as the typical Sun Belt Tuesdays, but it's still weird.
But either way, let's take a look at the first-ever matchup between BYU and Louisiana Tech!
How To Watch
Tonight's game will be on ESPN2 at 8pm central.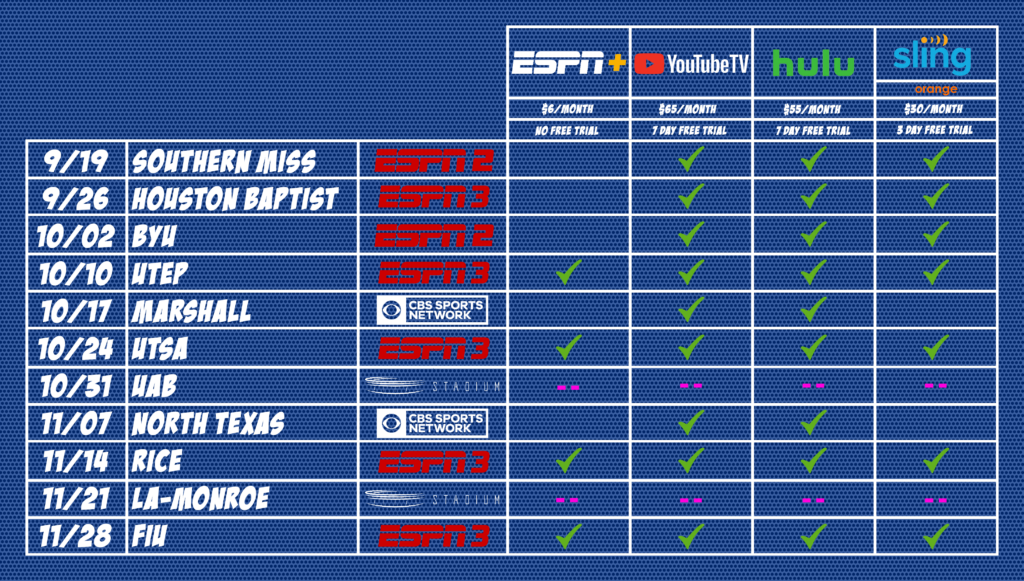 Other People's Predictions
ESPN FPI: Tech has a 7.1% chance to win
Massey: Tech has an 18% chance to win, 37-21 BYU
Vegas: BYU wins by 24
SP+: Tech has a 14% chance to win, 38-19 BYU
BleedTechBlue: BYU wins 31-23
NCAA14 Simulation: BYU wins 40-14
Contest Reminder
The return of football brings the return of the gtpdd Contest! For the unfamiliar, it's a group of questions that tests your knowledge of the team and opponents, as well as your ability to predict the unpredictable.
Click here to do this week's contest!
What to Watch For
Evan: There's one very specific thing Tech needs to do to have a real shot in this game, and that is: gain yards on first down. It sounds overly simplistic… shouldn't we always want to gain yards on first down? While the answer to that question is definitely "yes," it's "$@$% YES" when it comes to playing BYU this year.
As Nathan noted on our podcast preview this week, BYU is like… super good on second or third down when it's an obvious "passing down." They've allowed a "successful" play on just 2.6% of those occasions.
To add fuel to that fire, BYU is also very good at defending the short passes. Last week BYU's opponent, Troy, tried to throw short passes and let their playmakers go to work. Unfortunately, those playmakers went on strike before the game, and the Trojans ended up averaging 4.5 yards per passing attempt, which is atrocious.
If Tech wants to win this game, we're going to have to find some success throwing the ball downfield. That obviously requires a lot of moving parts to align: the QB has to be accurate, the Offensive Line has to protect the passer, the receivers have to get separation and make catches… There's a lot that can go wrong here. But BYU has shown that without a decent threat in the passing game, you're going to end up with 165 yards and one scoring drive. And that's not gonna cut it for the Dogs.
Why you should Hate BYU
Nathan: The issue with dunking on BYU, is that the school goes hand-in-hand with the Church of the Latter Day Saints. And if you think I'm going anywhere near religion on this blog, then you are very mistaken.
So, uhh, let's talk about railroads.
Brigham Young (the guy) was an early supporter in the Union Pacific railroad, which built the first Transcontinental railway. The Union Pacific railroad system would eventually stretch from Chicago to San Diego to Salt Lake City to even New Orleans and Shreveport.
But not Ruston.
The freight trains that travel through Ruston do so on the Kansas City Southern Railroad, a company that competes with Union Pacific.
Granted, I have no idea how competition works in the railroad industry, but the Tech fandom should be firmly on Team Kansas City Southern. Brigham Young's contributions would put BYU on Team Union Pacific.
And may the best football team railroad win.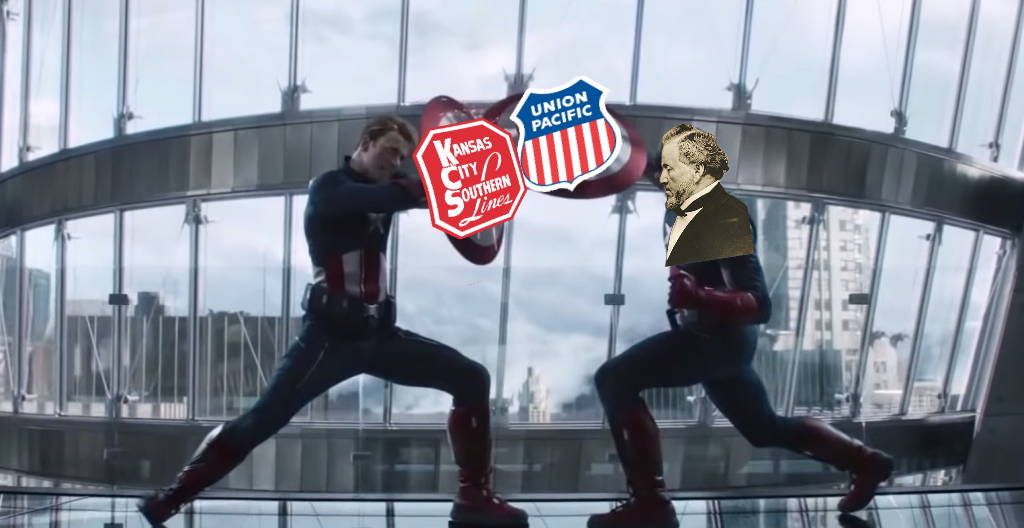 Hot Taek
Josh: Westin Elliot will be the one to lead a second half comeback after Luke Anthony and Aaron Allen have some disastrous drives.
Evan: BeeJay Williamson finds the endzone this week.
Nathan: Tech will not score in the third quarter.
Final Prediction
Josh: BYU looks to be quite the force this year. They've blown out their last two opponents to a combined score of 103-10. Yes you read that right; they've only given up 10 total points so far. They have been absolutely dominating every facet of the game so far. Against Troy, a similar level of opposition to Tech, they had a time of possession of nearly 45 minutes. That's a good ¾ of the entire game. BYU can both run the ball well and pass the ball well from what I'm gathering looking at the stats. This has the potential to be a real ugly one for the Bulldogs. That said, if Tech can contain BYU's offense and control the time of possession, they have a solid chance. Hopefully, with Anthony as the guaranteed starter now, the Dogs can continue the offensive production from last week and manage to put up some points. Being a realist, I feel like BYU is on a tear and Tech will be playing catch up by the second quarter. BYU seems to be a legit good team and they may just be too hot right now for Tech to pull it off.
Tech loses, 21-35
Evan: All things considered, being 2-0 right now is pretty dang awesome. Hell, even playing football at all right now still sometimes seems like a pipe dream. Maybe we're living inside of Nathan's NCAA simulated world? Anyway, in reality, I think BYU matches up too well against our defense for us to really have a chance in this game. If we can slow Zach Wilson's air attack down, great! But they've got two running backs averaging 7.5 yards per carry. If we can slow those guys down, great! But we've got a patchwork secondary that still hasn't found its rhythm. In the end, I think we'll score more points than both Navy and Troy. Ah, what the hell, combine their scores, and we'll double it! I think it will be too tough to stop the BYU offense, and even if it is close towards the end, the altitude will catch up with us and our guys will be winded and run out of gas.
Tech loses, 38-21
Nathan: Just so much has to go right for Tech to have a chance. BYU's past scores against Navy and Troy don't bother me as much as how they accomplished those blowout wins.
They can run, they can pass, they can defend the long plays on 3rd & 10, they can defend the short plays on 1st & Goal from the 2. They have yet to show any glaring weaknesses whatsoever.
But you know what? It's 2020. Nothing goes the way it's supposed to.
Tech wins, 40-35