So this year is a bit different, no?
The 2020 college football season may have the most question marks we've ever seen outside of a punctuation convention, but (for now) it looks like we're going to have a college football season. And if Tech is playing, we at gtpdd are going to preview, predict, and probably be wrong about it.
And about that being wrong thing, let's see how we did last year: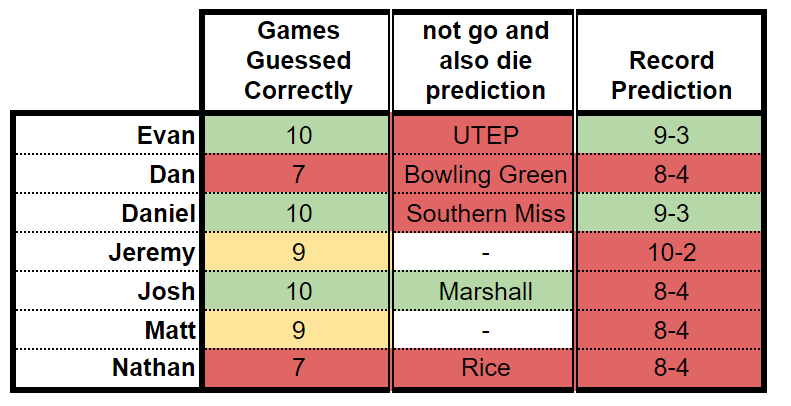 Oof, that's a lot of red. But we'll do better this year. Probably.
Anyway, that's enough about last year. Let's focus on this year, even if (outside of football) this year sucks.
Content-wise, this year will look very similar to last year from gtpdd. We're expanding what we do with NCAA 14 simulations, but you'll have to wait until Thursday to see what that is.
So here's what our weekly content schedule looks like:
Monday: Game Recap Blog Post
Tuesday: Podcast
Wednesday: Weekly Football Contest Opens
Thursday: NCAA 14 Simulation
Friday: Game Preview Blog Post
Also, again like last year, Evan and Nathan will be writing on BleedTechBlue. Also doing our day jobs somehow.
With all that out of the way, let's get to the preview!
1. Best Case Scenario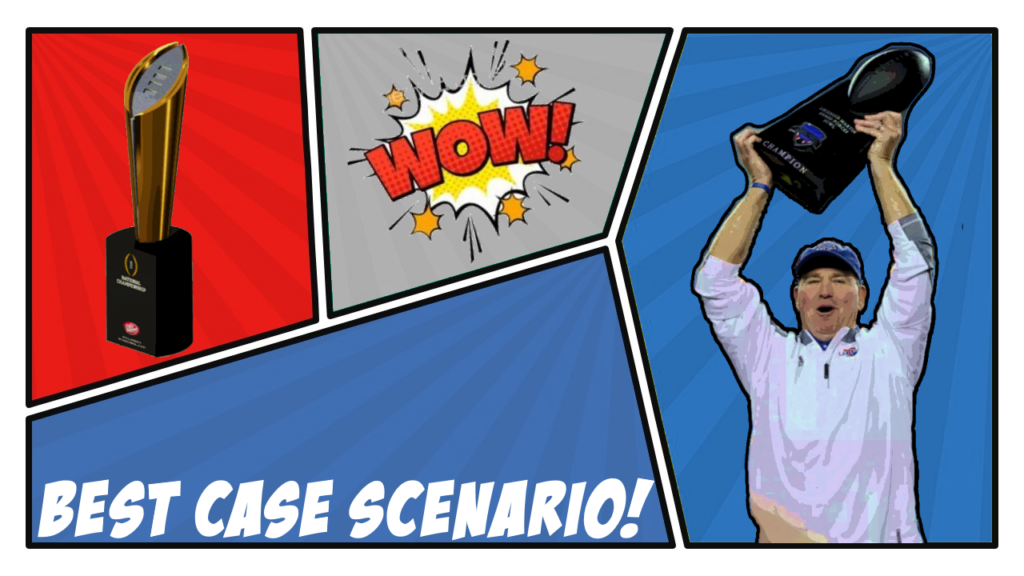 Nathan: I know I'm often overly optimistic in these season preview posts. I'll usually say something dumb like "Tech can go undefeated" and "There isn't an automatic loss on this schedule" or even "Texas isn't really back".
So with that in mind, I'm saying the best case scenario is a perfect season, 11-0. Baylor is the toughest opponent Tech will face, but we'll be their opener in a year that the Bears are replacing their entire coaching staff without a full Spring or Fall camp. The Bulldogs have a million question marks of their own, but if Tech is firing on all cylinders to start the year (which is a pretty big if), we could see an upset later this week.
And if Tech can beat Baylor, they can beat anyone on this schedule.
Evan: If you think I'm going to sit here and say Tech will go 11-0 this season, you're crazy. If you're looking at this schedule and telling me Tech CAN'T go 11-0 this season… you're also crazy. The 2020 college football season is going to be W I L D. That's wild with a capital every single letter, AND in italics! Key players are going to be missing for every team in every game. As we saw last weekend in the UCA vs Austin Peay FCS kickoff game, even missing your long snapper can royally f up your game plan. Don't tell me this season ain't gonna get supremely weird.
With that being said, the "best case scenario" for this season is this: Tech does a phenomenal job with contact tracing and mitigates the harmful effects of playing football in a pandemic. That's it. Doesn't matter what the record is. The best case is that no one playing football for Louisiana Tech has any harmful, long-term effects from contracting COVID-19.
Oh, and 11-0 is the best case scenario on the field.
Daniel S: Who doesn't love a pathetically optimistic prediction to start the preview? The biggest question on the schedule this season is this weekend at Baylor. Do I think we will win this game? NO. Do I think there is a chance we can win this game? I'd say there is a small one. With that being said If there is a chance we pull off the upset in Waco then the best case for us this year is 11-0.
Josh: So along with Evan, I think this is going to be an absolutely bonkers season following the craziness that is 2020. Best case is we get to play all 11 games and win all 11 games. I won't reiterate what Evan said about COVID-19 and all of that, but that goes for me as well.
11-0 baby. Book it.
2. Worst Case Scenario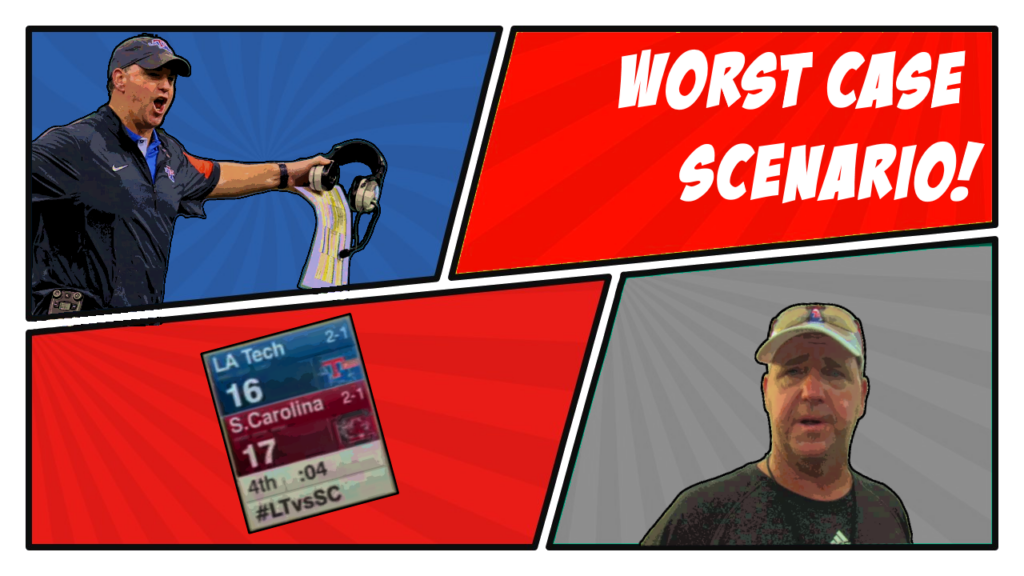 Nathan: So those questions marks I mentioned in the first question? Yeah, those could really come to haunt the Bulldogs and put our bowl game streak in jeopardy. Skip Holtz is tasked with replacing the QB, the highest-yardage WR in 2019, three starting offensive linemen, nine of the eleven starting defenders (including two that were just drafted). Granted, there's a lot of talent (and experience) waiting in the wings, but it's easy to see how the season could go awry.
There are only two games on this schedule that feel like no doubt wins even with a team of second-stringers, Houston Baptist and UTEP. And if every possible thing goes wrong in the rebuilding reloading of this team, those could be the only wins Tech picks up.
Evan: Now that the TV schedule is out and Tech's first two games are being nationally televised, my worst case scenario pretty much involves getting embarrassed in both of those games. I don't want to hear Gus Johnson, Reggie Bush, Matt Leinart, & Co. lamenting the Bulldogs' terrible performance on FOX. After what USM did against South Alabama last week… and Jay Hopson getting fired resigning, I certainly don't want the nation to see us piss away another chance to make Jack Abraham regret his ultimate betrayal.
As for the rest of the season, we play in one of the weakest divisions in all of FBS, so there's not a ton that scares me. Marshall might be tough, UAB always has our number for whatever dumb reason, and maybe FIU will be halfway decent? Still, Skip is going to get us to our seventh straight bowl win somehow, so the worst we're doing is 6-5.
Daniel S: I can't think of anything more embarrassing than losing to ULM. Even if we went 10-1 but that one loss coming at the hands of the warhawks I'd say the whole season is a failure. So my worst case scenario is that we fall to the Warhawks in Shreveport.
Josh: Worst case scenario would obviously have to be the season getting cut short due to COVID-19 and any related effects.
That aside, there are a few concerning areas regarding the team in general. A lot of lost production, including two NFL draft picks from our secondary, could be hard to replace and going into a season without spring practices and such could mean a slow start for the Dogs. Also, seeing how the other teams in C-USA played on week 1, Marshall especially, shows how ready they are.
So taking a look at the schedule and factoring in some weird losses, 5-6 is the worst case in my mind.
3. Where will Tech not go and also die?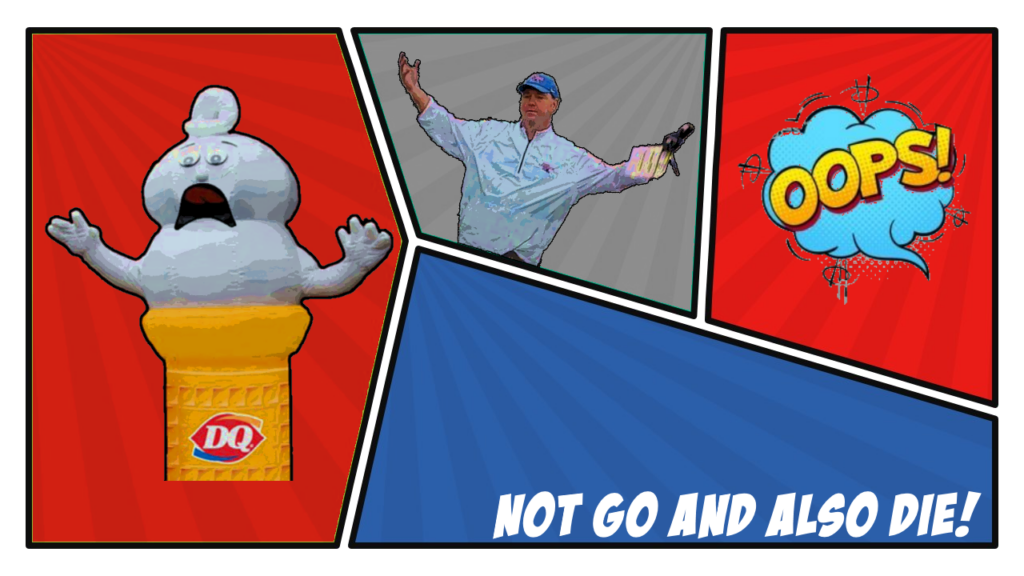 Nathan: Oh man, it's gotta be ULM, right? Won't that be funny? Just, like, hilarious if we lose to Monroe. Luckily, there's no way that can happen.
Evan: The University of Alabama at Birmingham. Unfortunately, until I see otherwise, I can't say Tech beats UAB. I can't sit here and run my mouth about us beating UAB until it actually happens… It's the reverse-ULL fan!
Daniel S: At this moment UTEP sits undefeated and tied for first place in C-USA. If that is any indicator of the season to come my guess is that Tech will fall in an OT thriller to the eventual Orange Bowl champions at home.
Josh: I will be taking on the roll of Nathan from 2019 and picking Rice as our deadliest death.
4. Breakout Player of the Year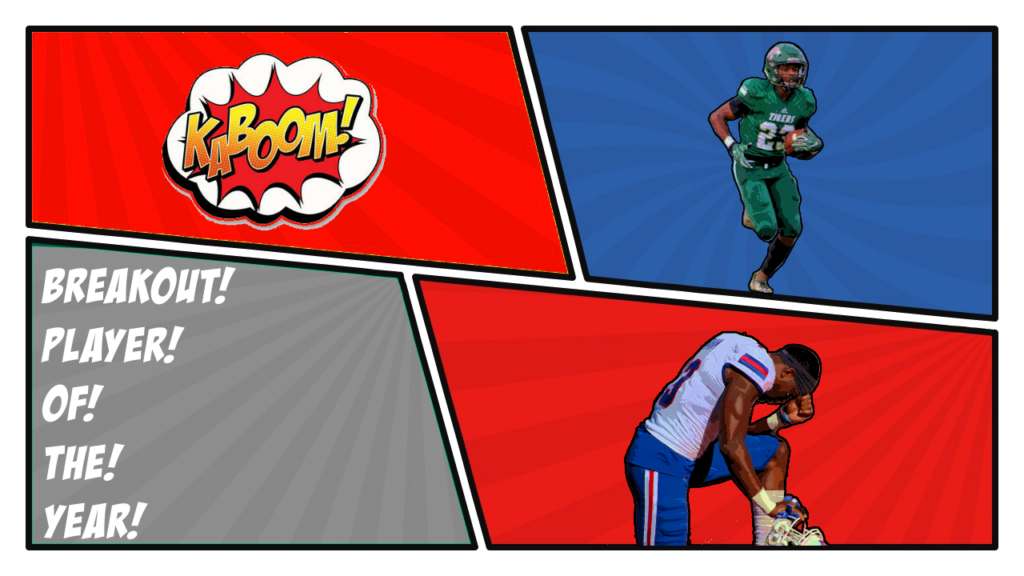 Nathan:
I'm still not allowed to pick for this category, but let's just say the guy I want to pick (but definitely not picking) is a CB whose name rhymes with Sack Cannibal.
Evan: [insert name of starting QB here once they win the job]. Just kidding, but for real my pick is going to be Jaiden Cole. Even though we're "replacing nine starters" on defense, we've got some guys coming back who have played a lot of football. Jaiden Cole has played in 23 games in his first three seasons at Tech, and Tech bringing in a transfer at his position (Khalil Ladler from VA Tech) will light a fire under him in his junior season.
Daniel S: I have to shout out my home town here, and give this to Harlan Dixon out of Slidell High School. This man was a stud in highschool and I can't wait to see what he can do at the college level. Go Tigers (But only the green and white variety not the purple and gold kind)
Josh: Can I say Isaiah Graham? Yeah, I'm going with Graham. Now I know he lead the team in yards per catch last year and started 11, but I feel like we didn't really get to see what he was capable of. I'm predicting a big season for him this year with a lot more volume for sure.
5. Make an oddly specific prediction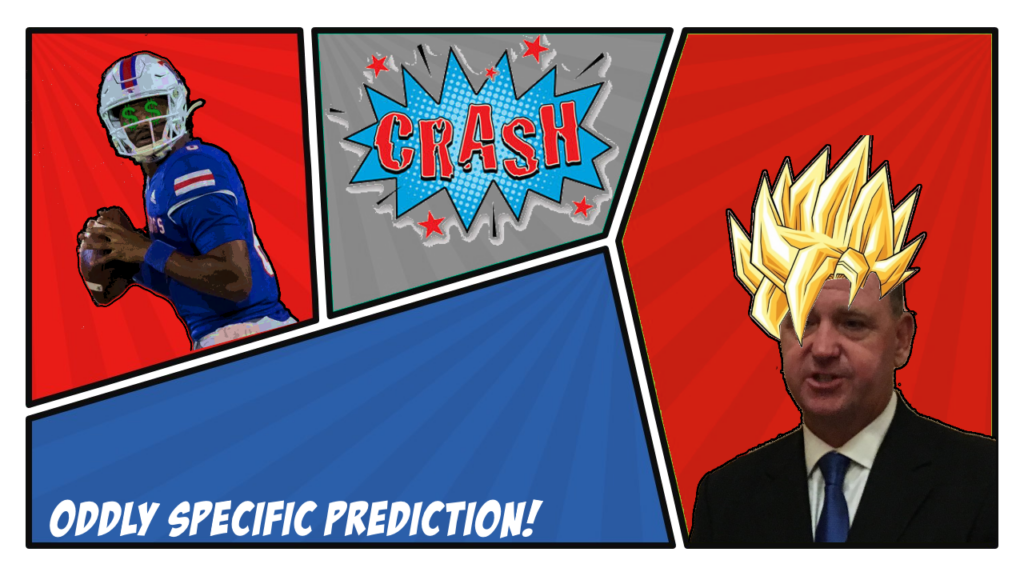 Nathan: I kinda mentioned this on the podcast, but Justin Henderson will not be the leading rusher at the end of the season.
Evan: In one game this season, Tech will utilize three different punters.
Daniel S: Tech will hold an opponent to negative rushing yards this season.
Josh: Tech will be a part of a 2OT game this season.
6. Final Predictions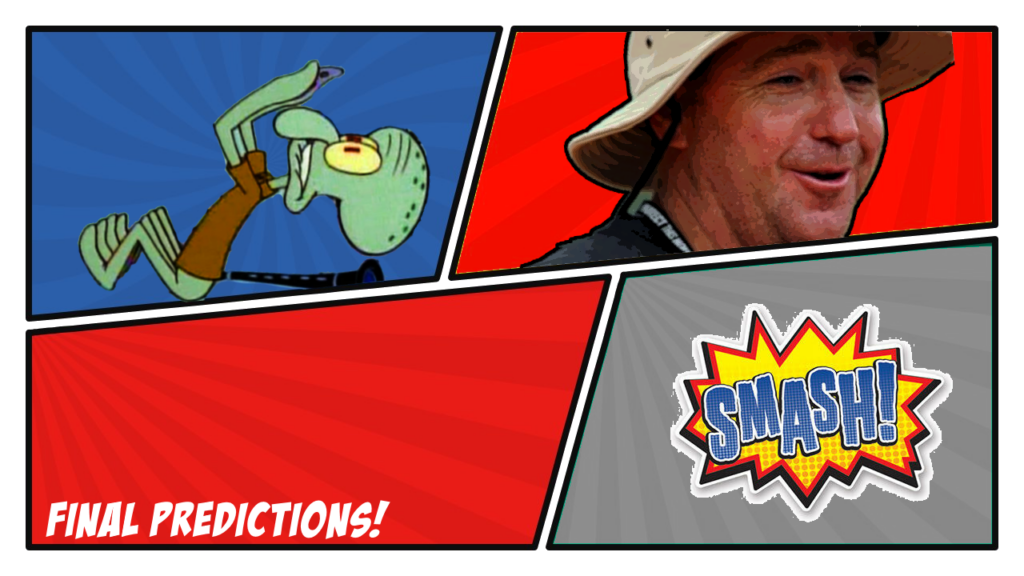 Nathan: I do think Tech has a chance to beat Baylor (or, rather, a better chance than the 14% that SP+ gives us), but it's hard to see that realistically happening.
Beating Southern Miss two years in a row seemed implausible, but after their Week One loss to South Alabama and the subsequent loss of their coach, I'm a bit more confident.
Like usual, I'm worried about Rice for some reason, but the game being played in Ruston (even if there aren't people in the stands) gives me hope that Tech beat the Owls, without needing OT. And that's if that game even gets played.
FIU is a tough team that often gets overlooked due to the fact that we rarely play. Their last grad-transfer QB (James Morgan) was good enough to get drafted in the 4th round a few months back, but they've brought in a new grad-transfer to replace him. And with that game coming on the heels of what could be an emotionally packed ULM game, I'm predicting that Tech falls to the Panthers to close the season.
So, overall, I'm predicting losses to Baylor, Marshall, and FIU. That would put us at 8-3 on the season, good enough for a more prestigious bowl game than normal, due to how many teams opted out of the season. Personally, I'm hoping for the Duke's Mayo Bowl.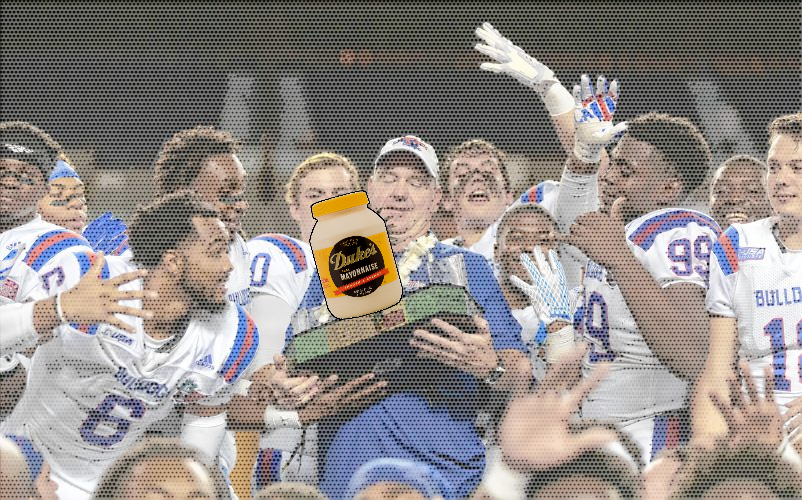 Evan: As I said above, this season's gonna get weird. Hopefully that plays to our advantage, but it could just as easily derail our entire season. With all of the question marks we have going into this weekend's matchup with Baylor, there's no way I can pick us to win. Pencil in a loss to UAB, because I keep saying "THIS IS THE YEAR WE FINALLY BEAT THOSE ASSHOLE DRAGON BASTARDS" and it has never, in fact, been that year. Maybe my reverse psychology will work?
I try to be a pretty optimistic guy, so I'm going to say that Tech loses those two, and one more (I'll go with Marshall, although it could very well be FIU), to end up at 8-3. My dreams of Tech playing in the Rose Bowl will not come true, but they will get into a weird bowl that's usually reserved for a PAC-12 team. Let's go with the Redbox Bowl in San Francisco.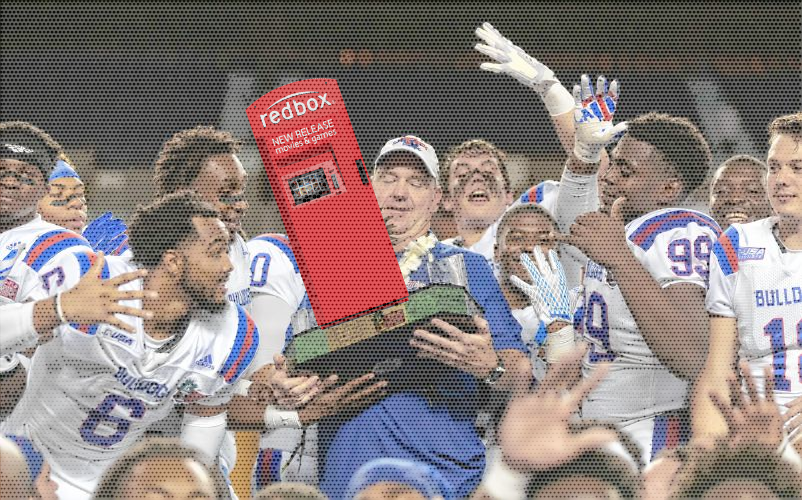 Daniel S: Honestly I feel really good going into this season despite all of the production we lost. Overall I realistically see us going 9-2 with losses coming from Baylor and UAB. *sigh*
Games like Marshall and UNT will be close games but ultimately I see us pulling off late wins with home field advantage against Marshall and our history of performing well in Denton against UNT.
Josh: Full disclosure, my brain hasn't fully geared up into football mode yet, so take all of what I say with a huge grain of salt.
So, Tech is losing a lot of production from the past season including two NFL CBs and a 3 year starting QB along with some other players at various positions. That isn't ideal for a team that didn't have spring practice and opens its season at a P5 program. In my brain, it'll probably be a struggle of a game and Tech may get a slow start in general like years past.
That being said Tech does have a lot of interesting and talented transfers coming in at positions all over the field. Skip is also still the coach and he hasn't had a losing record since his first season in [REDACTED]. I'm pretty sure that he'll figure it out and lead the Bulldogs to another winning season.
I'm going to err on the side of optimism for the most part and only see us losing to Baylor, Rice, and Marshall. That should give Tech a final record of 8-3 and a west division title. I'm cool with that.