Tomorrow evening at 6:30, the Bulldogs finally make their return to action against the hated Southern Miss Golden Eagles. But before you watch the game, there's some stuff you need to know. That's where we come in!
How To Watch
Tomorrow's game will be nationally televised on ESPN2. So get your grandma's cable login and get your game day snacks ready. Let's watch some Tech football!
Or, if you need to sign up for a streaming service, here's a guide to know which one to sign up for: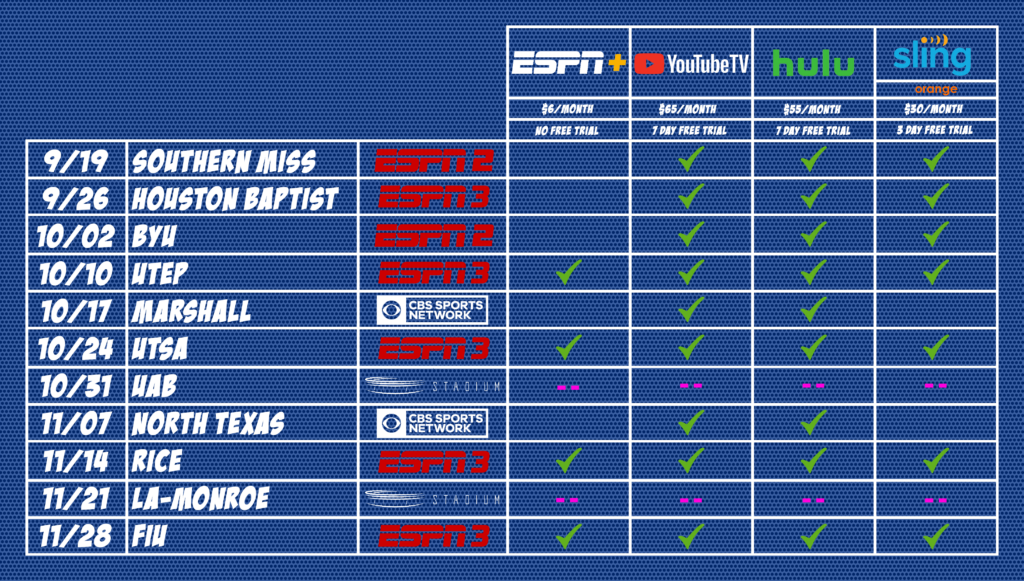 Other People's Predictions
ESPN FPI: Tech wins (54.1%)
Massey: Tech wins, 26-24
Vegas: Southern Miss wins, 32-26
SP+: Tech wins, 30-25
BleedTechBlue: Tech wins, 34-26
NCAA 14 Simulation: Tech wins, 38-34
Contest Reminder
The return of football brings the return of the gtpdd Contest! For the unfamiliar, it's a group of questions that tests your knowledge of the team and opponents, as well as your ability to predict the unpredictable.
What To Watch For
Evan: You know all those questions we keep talking about on the podcast? Who will start at QB? Which QB will look better? Who's going to step up as the defense replaces literally the entire lineup except for Milton Williams? Who's that guy wearing the #21 jersey? I thought he left…?
Well, tomorrow night's game will answer some of those questions and probably leave us with a whole lot more! If that's not a compelling reason to check it out, I don't know what is!
Why You Should Hate Southern Miss
Evan: Tech and USM have a rivalry that dates back to 1935, when the Mustard Buzzards came to Ruston for a 27-0 butt whooping at the hands of the mighty Bulldogs. There are plenty of reasons to hate them: they lead the all time series by quite a bit, their QB used to play for us before leaving for golder pastures…
But the main reason you should hate USM this season is that their stadium is named after a virulent racist. Like, not a "product of his time" racist, but a guy who absolutely went above and beyond to be as racistly racist as could be. Here's what Roberts said during a 1969 speech at USM: ""But as I've gone along through the years and looked back, I've said to myself really that I am a racist. Everytime I read a definition, I say, 'Well, that's me.' I have no apology for it, though. It's me."
YIKES. When Tech and USM take the field on Saturday night, they'll be playing in a stadium named after a guy that actively fought against Black people's ability to attend schools like Tech and USM. Literally, in the case of USM. As president of the Mississippi Institutions of Higher Learning Board of Trustees, Roberts kept black students from entering universities, earning degrees, and hearing speakers. He was, to put it bluntly, an outright terrible dude.
[for more, check out this great piece from Ashton Pittman]
Hot Taeks
Nathan: Aaron Allen will start the game, but Luke Anthony will throw the first touchdown pass. Also, Jack Abraham will throw the first pick.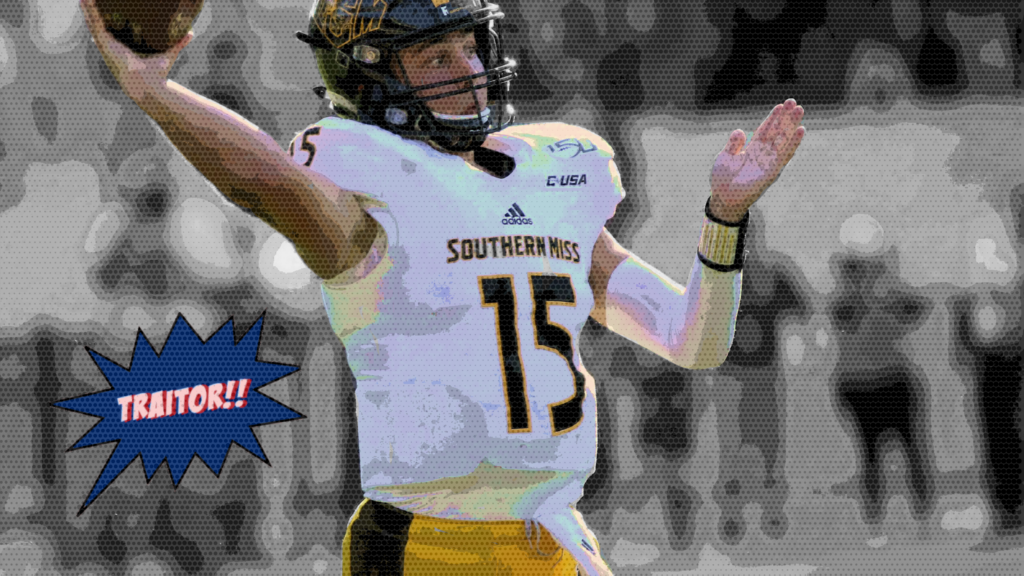 Evan: Frank Gore Jr. will have more rushing yards than his father will on Sunday for the Jets, but a lower yards per carry.
Josh: This game will go way past the over. Like 20 points past it. A final score of like 60-54
Matt: Southern Miss will be personally responsible for the erasure of LaTech's football program.
Final Prediction
Nathan: Southern Miss starts out hot, but are never able to put it away. Bulldogs come back in the third quarter and pull ahead at the start of the fourth. There's late scare late, but the Bulldogs head back to Ruston with the victory.
Tech wins 28-24
Evan: There are SO MANY unknowns for Tech heading into tomorrow's game. Luckily, there are some "knowns" about USM that make me confident in the Bulldogs' chances. First off, we know Jack Abraham. He's aggressively fine. He's not really someone I'd want to have the game on his shoulders, but he usually doesn't lose you the game (notable exception: last season at Tech). Second, USM couldn't run the ball on a team that came in dead last in the freakin' Sun Belt last season. So the game WILL be on Abraham's shoulders. If Tech's question mark riddled secondary can show up to play, we're going to win this one HUGE. If it takes some time, it'll be closer. I'll err on the side of caution:
Tech wins, 42-31
Josh: Oh man, this is going to be a real ugly one. Especially on Tech's end. I agree with Nathan in that Southern Miss will start hot and the Bulldogs will win it, but it's going to be a real awful game for Tech fans to watch in the first half. I'm really nervous that the defense will have the hardest time adjusting to a whole new group of starters. The offense may be a little slow at first due to the rotating QB position, though I feel like Skip and Tech fans alike will know who the clear #1 guy is by the end of the game. I'm still thinking this game blows past the over, but maybe not as drastically as my hot taek. With USM in a weird spot regarding coaching, I'll be taking the Dogs to win this one.
Tech wins, 45-38