All good things die in West Virginia. That's the lesson we've learned that last two times Tech has travelled to the state to play football.
But tomorrow's game is at the Joe! In Louisiana! Which (fortunately) is not West Virginia!
So let's preview and predict how the fourth iteration of the Tech-Marshall matchup will go.
How to Watch
Tomorrow night's game is on CBS Sports Network, and will kick-off at 5pm Eastern.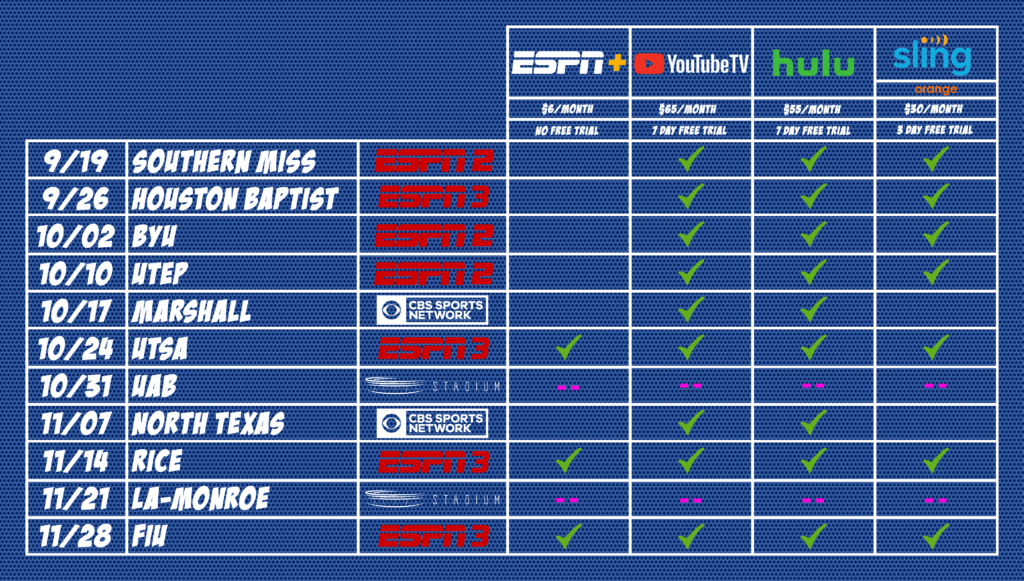 Other People's Predictions
ESPN FPI: Tech has a 17.5% chance to win
Massey: Tech has a 34% chance to win, Marshall wins 30-23
Vegas: Marshall wins by 13.5
SP+: Tech loses, 29-24
BleedTechBlue: Tech wins, 36-30
NCAA14 Simulation: Tech wins, 34-31
Contest Reminder 
The return of football brings the return of the gtpdd Contest! For the unfamiliar, it's a group of questions that tests your knowledge of the team and opponents, as well as your ability to predict the unpredictable.
Click here to do this week's contest!
What to Watch For
Evan: It's the best of the best in CUSA, with 3-0 Marshall facing 3-1 Tech. This game could very well be a preview of the 2020 conference title game. But what are some key matchups to watch?
Honestly, I think this game might be decided more on the sidelines than on the field. What I mean by that is that it's going to be a game of adjustments. Skip, OC Joe Sloan, and OL Coach Robert McFarland will have to see what they've got and adjust to what Marshall throws at them up front. When UTEP coaches watched our game with BYU, they learned that they could throw different looks at us and confuse the QB, OL, and RBs.
That tactic worked especially well last week, as Tech had to throw a bunch of young, unseasoned lineman out on the field while others dealt with COVID protocol. This week, Skip and Co. have had a week to prepare with the guys we've got. I expect them to be ready for Marshall's multiple looks and have solutions schemed up. If they don't… well… we're gonna lose.
Why you should love Fred Dean
Evan: Recently departed Tech Hall of Famer was a consummate professional, an all around good guy, and a lover of Louisiana Tech and the Ruston community he grew up in. Tech went 44-4 and won a couple national championships with him holding down the defensive line. You could say that he was the best player on the best teams in Louisiana Tech history.
When Dean was inducted into the Pro Football Hall of Fame, he said "They wanted me to play linebacker [when I got to the Chargers], but I didn't want to be a linebacker. I played the Line. I told coach 'I like the dirt. If I can't beat somebody in the dirt, that's gonna be a good thing!'"
What a guy! Rest in Peace. And please, please, please take COVID-19 seriously. Fred Dean was taken from us too soon!
Hot Taek
Evan: Big Milt will channel Fred Dean and get 3 sacks.
Nathan: Marshall will score fewer points than Tech will by the end of the fourth quarter.
Final Prediction
Evan: As I've said throughout this week on various mediums, I can't see Tech winning this game (or any other) unless the offensive line is WAY better than they were last week. Luke Anthony just isn't good enough to win the game from his back. As I wrote above I'm confident that with a week of prep, Skip will have this week's starters ready to go. However, it's really hard for me to see us winning until I see at least a decent quarter of football from the guys in the trenches. With that being said, I think:
Marshall wins, 27-15
Nathan: Y'all, we got this. Our O-Line will be good-to-go and we'll be back to seeing them play like we know they can. Our secondary will continue to grow up before our eyes, and it wouldn't surprise me if Cedric Woods has a pick or two in this game.
Our run-stopping has been good this year, and Marshall is a run-heavy team.
But most importantly, they ain't played nobody Paul. Wins over the directional Kentuckies mean nothing, and while the Herd did pull off a victory over a ranked Sun Belt team, App State ain't no Coastal Carolina.
Tech wins, 31-24