Last week, Tech played BYU for the first time in school history. This game will be different, as it marks the 17th time UTEP and Louisiana Tech have played.
The Bulldogs currently hold a seven-game winning streak over the school that was known as the "College of Mines and Metallurgy of the University of Texas" when the teams first played in 1939.
But the 2020 Miner team has gone 3-1 so far this season and hopes to get to 4-1 for the first time since 2010.
Can UTEP continue their hot streak, or will Skip Holtz achieve his 11th straight win over the Miners as a head coach?
How to Watch
Nathan: Like last week, this game will be on ESPN2, too. But unlike last week, it will be played at 6:30 central. I think I speak for all Eastern Time Zone bros when I say that I'm thankful for the earlier start.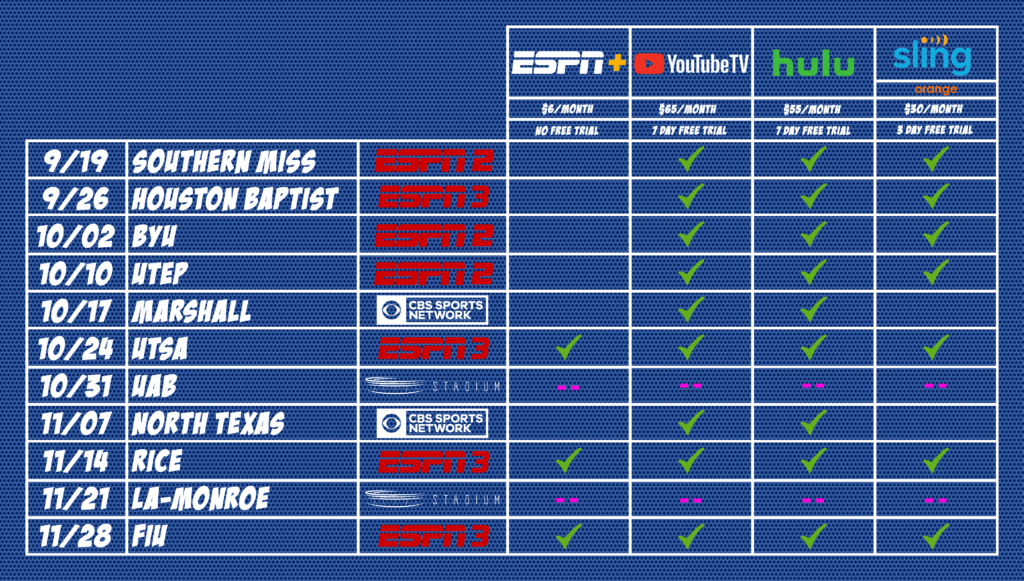 Other People's Predictions
ESPN FPI: Tech has an 89.8% chance to win
Massey: Tech has an 80% chance to win, 34-20 final
Vegas: Tech wins by 14
SP+: Tech wins, 37-20
BleedTechBlue: Tech wins, 38-17
NCAA14 Simulation: Tech wins, 34-27 (2OT)
Contest Reminder
The return of football brings the return of the gtpdd Contest! For the unfamiliar, it's a group of questions that tests your knowledge of the team and opponents, as well as your ability to predict the unpredictable.
Click here to do this week's contest!
What to Watch For
Evan: Normally, we use this section to give you a heads up on some position battle, interesting storyline, or random stat that we think might be important in the game. This week, I'm going to give you something to watch out for before the game… Hurricane Delta. That's right, it's October 9th, and there's a major hurricane knocking on the door down in South Louisiana. 
It goes without saying that we here at gtpdd hope that everyone down south seeks and finds shelter and stays safe from the storm. Hurricanes and peoples' safety are more important than football, and we certainly hope that everyone can get out of the way of Delta.
With that being said, your "what to watch for" this week is the National Hurricane Center's Key Messages for Hurricane Delta. As of now, Delta should be through North Louisiana and into northern Mississippi and western Tennessee by the time we are supposed to kick off on Saturday night. But if you're planning to go to the game, or if you're just an obsessive fan like us, it might be worth watching that trajectory just to make sure nothing changes at the last minute.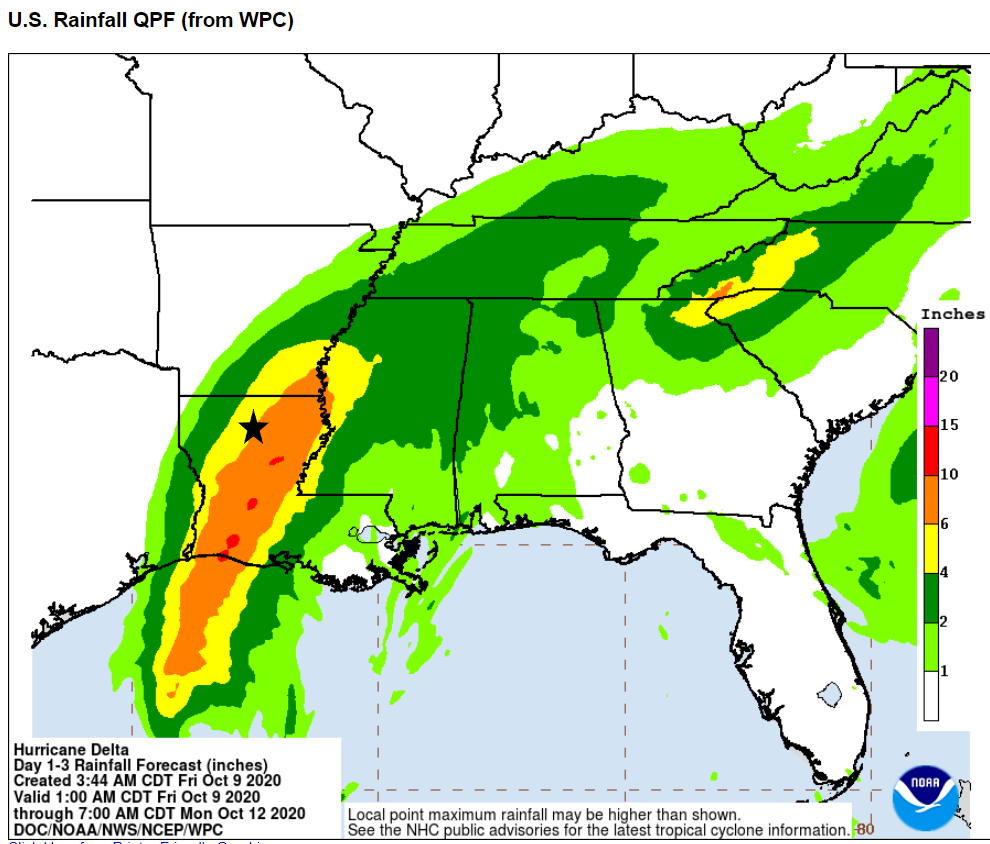 As you can see, Ruston is expected to receive somewhere between 4 and 10 inches of rain between today and whenever Delta is done rolling through. Hopefully most of that will be finished by the time the Bulldogs are supposed to play… if not, well… see ya next week?
Why You Should Hate UTEP
Josh: Okay so just follow along with me here. UTEP's mascot is Paydirt Pete, a "pickaxe-wielding, Tom Selleck-mustachioed hybrid prospector-miner." You know who else is a prospector with facial hair? 
That's right. Stinky Pete. The actual bad guy from Toy Story 2. Yes, he seems harmless at first, but his true self shows at the end of the movie, where he tries so hard to keep everyone locked away with him. Awful.
Also there's this very odd blooper from Toy Story 2 that is just, concerning in hindsight.
Hot Taek
Evan: The game won't start at 6:30. There will be several weather delays, and the game won't end until after midnight. Gonna cause talk and suspicion, we gonna give an exhibition, we gonna find out what it is all about!
Josh: Tech holds UTEP scoreless for the first half
Nathan: Overtime will seem like a real possibility in the fourth quarter.
Final Prediction
Evan: Eric Clapton lyrics aside, I think as long as this game gets played, Tech shouldn't have too many problems. UTEP has three wins, it's true! But they've beaten two FCS schools (barely) and one wannabe FCS school by a lot. I'm not going to crown them after that. They also only have two threats in the passing game, and I'm confident that we can make them one-dimensional and focus on stopping the run. The main key to the game will be converting third downs, which UTEP is surprisingly good at (they've only allowed conversions on 10 of 41 attempts by opponents!). If we can do that, we'll cruise to victory.
Tech wins, 42-17
Josh: I really don't have a good barometer on UTEP if we're keeping it buck. They haven't played anybody worthwhile, and the big game they did have, they lost big. Like we said on the podcast, it's suck vs. suck and good vs. good. I think our suck is less suck and our good is more good (???). Tech should have no problem slowing down the UTEP offense and, while I think Tech will get a slow start on offense, once Luke gets rolling, it won't be particularly close. But it is UTEP so there's always room for some weirdness.
Tech wins, 34-17
Nathan: UTEP is better than we remember, but that isn't saying much. And after the Miners demolished ULM last week, ULM may be worse than we thought, and that's honestly pretty impressive. I'm worried about QB Gavin Hardison's ability to move the ball down the field in chunk plays, and I'm worried about facing a halfway-decent rushing attack after the BYU game went less-than-spectacularly.
But I'm not worried about our offense. So scoring won't be an issue. But keeping the other team off the board will be.
Tech wins, 35-24